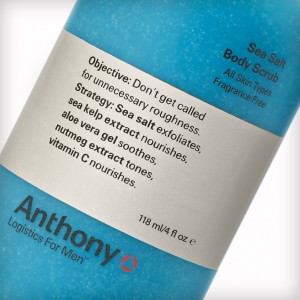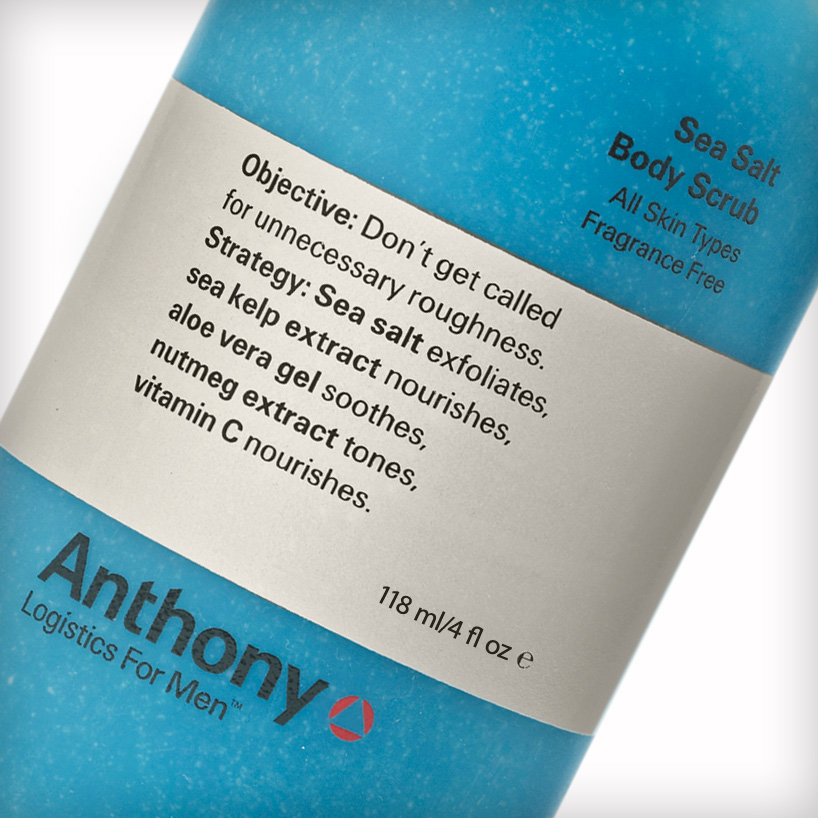 Looking for a product to incorporate into your grooming routine can be a hit-and-miss situation. Luckily, the net can come to your rescue, with its wealth of advice. In the olden times, we relied on the opinions of elders, family members, and friends to help us make these kinds of choices. But now we can tap into the accumulated knowledge of men worldwide with sites where others post their reviews, vote on products and give you feedback via comments.
AskMen, a reputed site that "helps men become better men" is such a resource, providing expert reviews, plus voting and commenting tools. You can find their review of Anthony's Sea Salt Body scrub here, where they grade it on overall performance, uniqueness and durability.
Anthony Logistics For Men Sea Salt Body Scrub is a natural exfoliant that revitalizes skin, helping you get back that summer glow.  Sea Kelp Extract nourishes and softens, while Aloe Vera Gel soothes and refreshes.   Nutmeg Oil has been added to tone, and then there's a little Vitamin C to protect and tighten your skin. Get a little citrus action with Lime and Mandarin Oils that tone and protect against stretch marks.  Spread this scrub all over and you're sure to be transported to your favorite tropical vacation!
And to incorporate this scrub into a routine reminiscent of the tropics, see our previous post: A sub-zero tropical paradise.