Whether you're a new or long-time Fendrihan customer, one of our most important goals is to consistently try and offer greater value for your dollar. We know you have choices, and we want you to know that we appreciate every time you choose us.
That's why we initiated the Fendrihan Reward Points program. However, since its inception on September 17, 2015, we've received a lot of questions. In this article, we'll go through each step of the process, and show you how to use the system to your advantage.
Purchases made on or after the start date of September 17, 2015 are eligible for points.
Remember that, in order to gain any points, you must sign up for an account with Fendrihan. This involves completing a form, listing your name and your e-mail. Don't worry, your inbox won't be flooded with spam e-mails: you'll only receive an account registration e-mail and a reminder e-mail when you have points that you can redeem.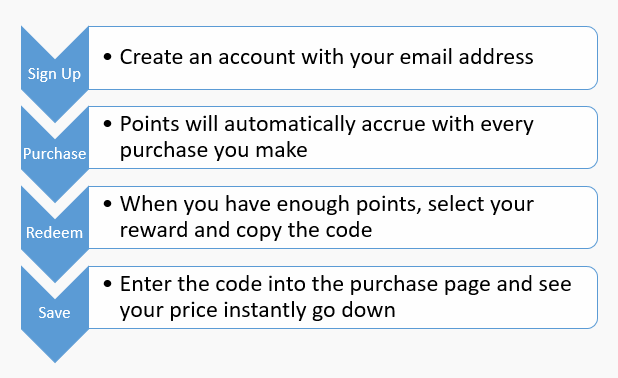 How do I sign up for an account?
In the bottom right corner you'll find a red tab that reads Fendrihan Rewards Points, which allows you to open an account. Once you sign up, you'll automatically gain 200 points.
How do I get more points?
There are a number of ways to earn reward points.
Shop! You get 5 points for every dollar you spend at Fendrihan. So for example, if you buy a 5-piece wet shaving set with the Merkur 34C, you get 740 points! This is the equivalent to 5% back in points on every purchase you make.
Refer Friends: You can also get 1,000 points for every friend you refer who spends over $50. However, to get your points your friend MUST use your "refer friend" link. See below for more details.
Follow Us: Follow us on social media and receive 100 points for every per platform.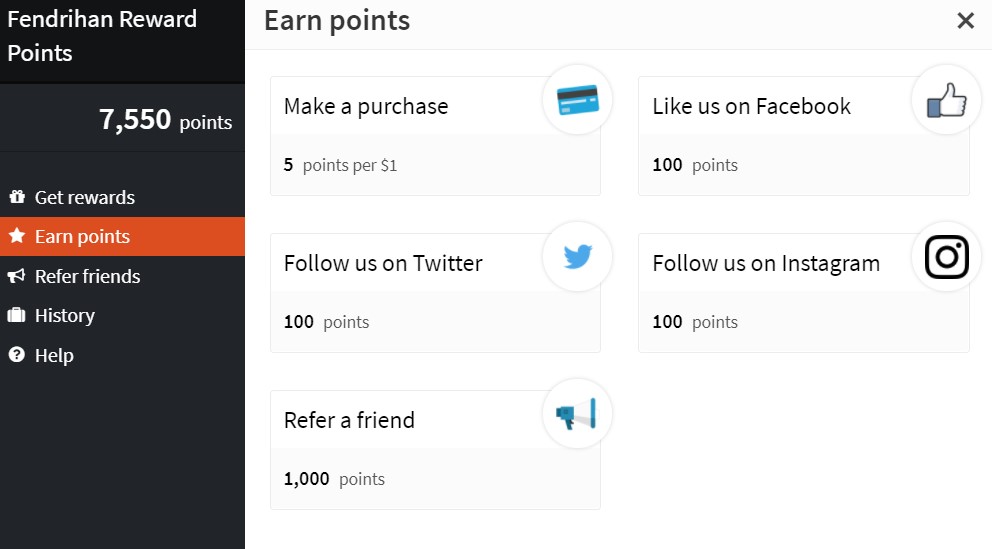 What can I do with my points?
Points can be redeemed for discounts on future purchases and have no dollar value. 500 points can be put towards $5 off, 1,000 points towards $10 off, and so on.
Can I redeem my points at any time?
Points are awarded seven to ten (7-10) days after your purchase. After that time, they can be redeemed whenever you'd like. You can always wait to redeem points, since points do not expire. There is no limit to the points you can gain. Our CEO already has over 9,000.
How do I redeem my points?
Ready to cash in? There are two easy ways to redeem your points:
Once you've got enough points to redeem for Fendrihan spending dollars, enter the Fendrihan Rewards Points system by clicking the Rewards Points link on the bottom of the homepage, and a directory menu will pop up on your screen.Click the Get rewards tab to see which reward level you're eligible for, as well as your progress toward other levels. Once you choose your reward, a popup will display a discount code. Copy or write down this voucher code, and the next time you're at the check-out screen, paste or enter the code in, to receive your discount. Only one code may be used at once. Codes are case sensitive.
Just add your items to cart. When you're ready to check out, make sure that you're signed in. When you get to the Customer Information page in the checkout process, you'll see this screen:

Just drag the slider to the number of points you'd like to spend, click the big, red Redeem button, and the appropriate discount will automatically be applied.
What if I forget to write down my code?
You can always go back and view all your previous codes in the History tab. Simply click APPROVED beside the points you redeemed, and the popup will display your code.
How do I refer a friend?
Referring a friend is easy! Just click on the Refer friends tab, and then either Tweet, Share on Facebook, or Email them directly through our form. You can also simply copy and paste the link you'll see below, and if anybody using that link purchases at least $50, you'll receive 1000 reward points.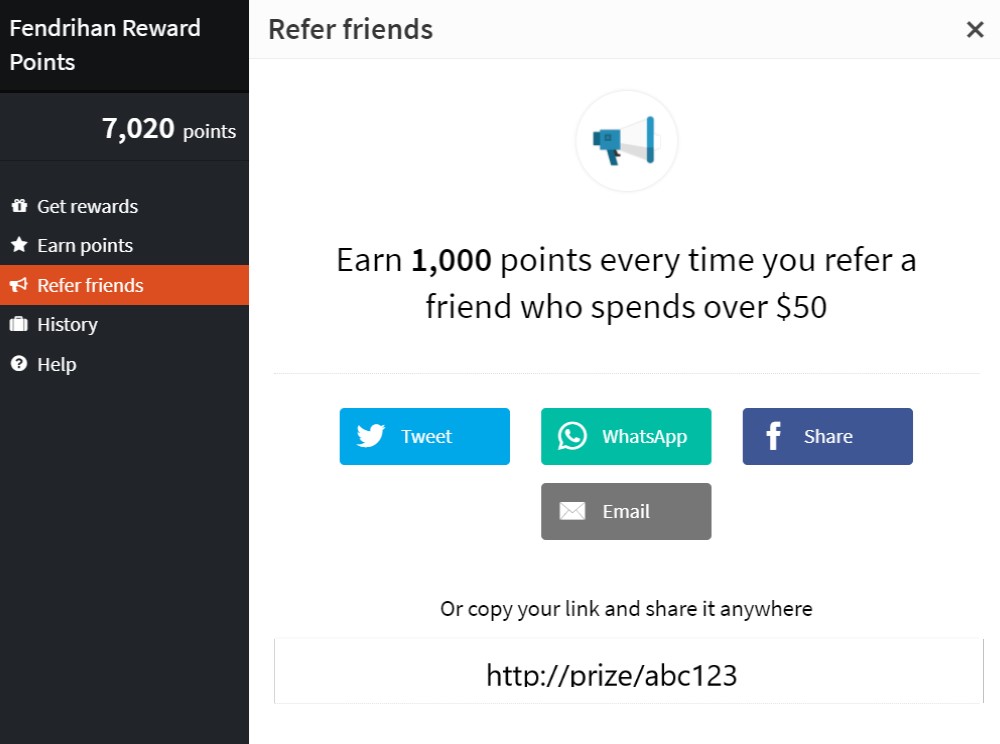 What if my friend cancels their order?
Cancelled orders do not accrue any reward points. If their order is cancelled, any points that you had been rewarded will automatically be deducted.
Can I quit the rewards program?
Yes, of course! Just send us an email and we'll deactivate your account. However, this will remove any point balance in your account. Should you wish to re-register, just contact us again and let us know.
Now that all bases have been covered, go ahead and sign up! No matter how little or how much you buy, it only benefits you to get a cheaper deal on your orders.
Happy Shopping!