Today we'd like to shine a spotlight on one of our locally produced brands.  Uncle Peter's MAN has been part of Fendrihan's collection for a few months now. They're an all-natural multi-purpose skin and beard care line of products made in Toronto, Canada.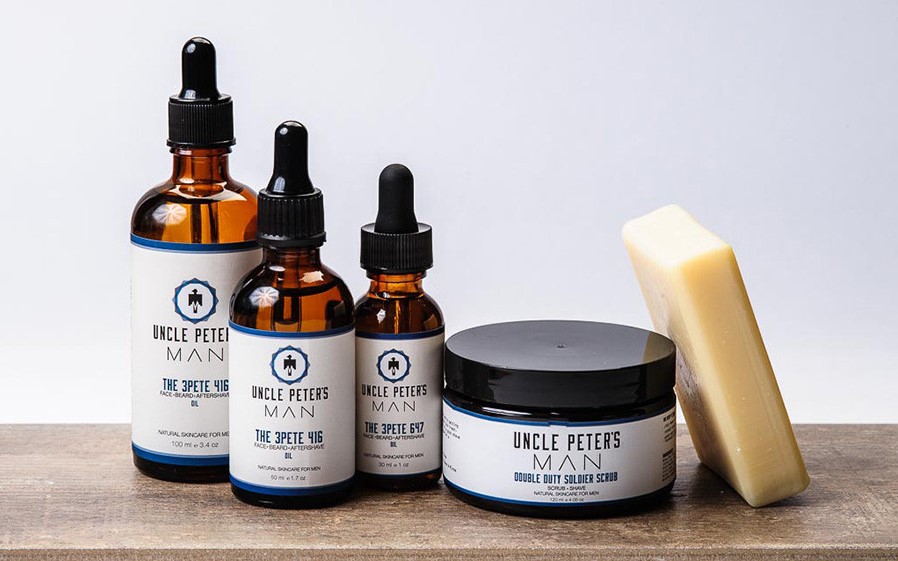 We interviewed founder Young Lee to learn more about her passion for healthier skincare products and why men are becoming loyal fans of Uncle Peter's MAN products.
Learn why this new Canadian brand is growing a cult of loyal users, and also learn how you can WIN Uncle Peter's entire MAN product line up, valued at $110! Jump to contest details!
Fendrihan: What inspired you to create this line?
Young: After learning about how chemicals in many of the products we use on our skin negatively impacts our hormones, I was aware that this was an outstanding issue: 60% of what we apply topically on our largest organ, our skin, gets absorbed and has effects internally. Knowing this, I wanted my husband (co-founder) Chris to start using greener, healthier products on his skin. The challenge was that he couldn't find too many local Canadian brands for men that had simple, non-toxic ingredients that we could actually read or pronounce! As a green junkie and user of self-made formulations, I wanted to create something tailored for men that suited a practical lifestyle.
Delivering simplicity, and using high-quality, natural ingredients, was the goal of our products. We like making everything in small batches for the highest quality possible.
F: What's unique about your products?
Y: Each product offers multi-purpose functionality. It doesn't get more practical than this for men. For instance, our everyday Face Oils can also double up as an amazing beard conditioner too. We believe in keeing the daily skincare regimen as simple and as effective as possible. In a world where everyone is competing against the clock, our product line up is one that is of great value to men.
F: Tell me more about using 'Face Oils' for daily skincare.
Y: In traditional cream-based moisturizers, the ingredients are less impactful in hydrating and treating your skin. This is because these creams use many waxes and fillers that act as barriers to the actual oils. By applying a pure face oil, you reap the benefits of directly applied rich vitamins and anti-oxidants—which is what your skin really needs! Think of it as skipping all the unnecessaru fillers and getting straight to the point. The benefits of using face oils instead of creams is a new secret that men now are slowly starting to discover.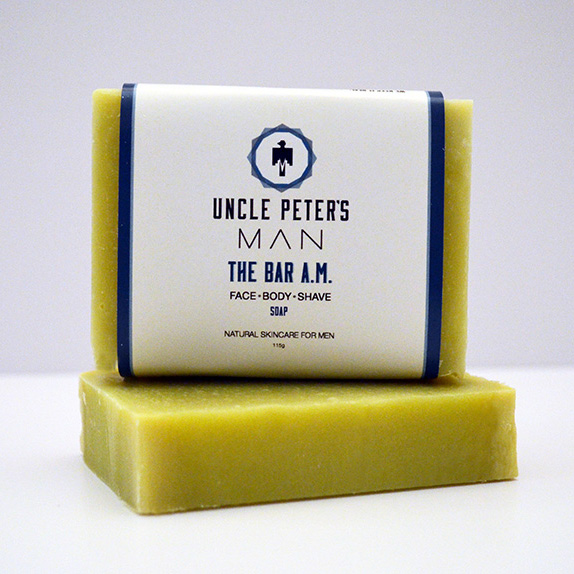 F: But isn't a face oil too oily for certain skin types?
Y: Not at all. Face oils should not cause oily skin to break out. Specific types of oils have different levels of viscosity and other properties which are actually better for the skin's natural sebum. Our 3PETE all-in-one Face and Beard Oil product uses special Argan and Jojoba oils due to their fast absorption properties, leaving your skin and facial hair feeling fully hydrated and smooth, without the oily feeling that many would expect. With the oil, a little amount goes a very long way.
F: What's your best seller right now?
Y: Our amazing sugar based Double Duty Soldier Scrub! The demand has been overwhelming, but there are good reasons fot it. We feel that this product is very special. The sugars with the rich hempseed and avocado oils, as well as other essential oils, creates a special blend that is intoxicating to the senses and invigorating for the skin. Once you rinse off, the feeling you're left with is like no other. The double-duty part? Due to the rich oil base, you can use it with a wet razor for an ultimate shave as well.
F: Do you have any new products you'll be adding to the line?
Y: Yes! We're working on a liquid face wash in addition to our existing popular face soap bar, The Bar A.M. Some men prefer this, so we're testing out our formulations and hoping to add to the lineup this year.
Check out Uncle Peter's MAN product overview videos and tutorials:
The 3PETE  Face & Beard Oil overview
The DOUBLE DUTY SOLDIER SCRUB overview
Uncle Peter's MAN giveaway:
Two lucky winners will receive the entire line up of Uncle Peter's MAN natural skincare products valued at $110
The 3PETE 416 30 ml
The 3 PETE 647 30 ml
The DOUBLE DUTY SOLDIER SCRUB 115g
The BAR AM Face & Shave Soap Bar
To qualify on Instagram:
Follow @unclepetersman and @fendrihan_shop
Look for the photo with Fendrihan Logo. Repost the photo on your own instagram with the hashtag #fen4pete
To qualify on Twitter:
Follow @unclepetersman and @Fendrihan
Look for the photo with the Fendrihan Logo, and repost it on your own twitter with the same hashtag as above, #fen4pete
REMEMBER: you can enter twice to double your chances, but you've got to complete all three parts of the contest. Follow, Repost, and Hashtag!
Contest closes Friday, November 20 2015 at 11:59 PM EST. Winners will be chosen by random draw.
Good luck!