In this age of hipsters and free-thinking outdoors-men, beards have gained overwhelming popularity. But there's still something to be said for the man who is clean-shaven. In fact, there's a lot to be said. Here are 5 ways that being clean-shaven improves your life:
(1) The Women Love It
Sure, beards may be in right now, but when you're in intimate quarters with a lady, she won't be enjoying abrasive facial hair against her pristine skin. It's just gross. Plus, the clean-shaven look is a classic one. And what makes something classic? The fact that it's superior value shows in the long run. The clean-shaven look isn't just a passing fad. Don't be a passing fad.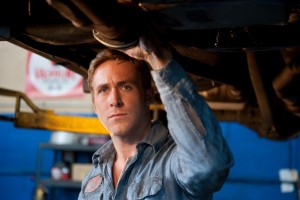 (2) It Improves Your Own Hygiene
Shaving is a natural way of exfoliating. Exfoliating, or clearing away dead skin cells, helps prevent clogged pores, and, by extension, acne. Plus, beards can be host to all kinds of nasty bacteria and food remnants, making your face a rather unsanitary place. The clean-shaven man, on the other hand, can take proper care of his skin, and he won't be at the mercy of harmful bacteria.
(3) You Look More Professional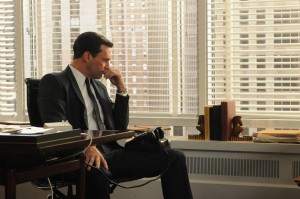 Yes, it's true: the man who can manage daily upkeep of his hygiene is also probably the man who can take care of business, showing attention to detail and performing daily tasks, even when he doesn't feel like it. He's aware of how his appearance impacts other people, and this likely translates to his business style. The clean-shaven man is the man who naturally commands respect from his peers.
(4) It Inspires Productivity
You wake up, and what is the first way you bring
rder to your day? For most men, a shaving routine is one of the first steps. Like exercising or tidying up the apartment, shaving brings order and cleanliness into your day, right off the bat, inspiring you to carry on with the rest of your daily tasks with motivation and a balanced mindset.
(5) You Live With Less Irritation
With a prickly beard sprouting from
your face, all sorts of environmental conditions are made worse. When it's hot, there are beard itches; when it's cold, the wet percolates into your beard, staying there for hours, and promoting frostbite. When you simply want to run your hand over your face and feel your smooth skin, you can't. Maintaining your beard's moisture balance is another hassle, and when conditions are dry, the straw-like hair on your face becomes a real nuisance.
Ultimately, every man must do what makes sense and what makes him feel good about himself. Though some work is required, the benefits of a clean shave can really pay off.