If you've shopped our Canadian site, you might have noticed a few different payment options over the past few months. Along with standard credit and PayPal, we've introduced payment using Sezzle!

What is Sezzle?
Sezzle is buy now, pay later plan that offers customers to ability to pay for their purchases in four instalments, rather than one lump sum. The zero& interest-free payments are spaced out over a 6-week period to allow for greater flexibility.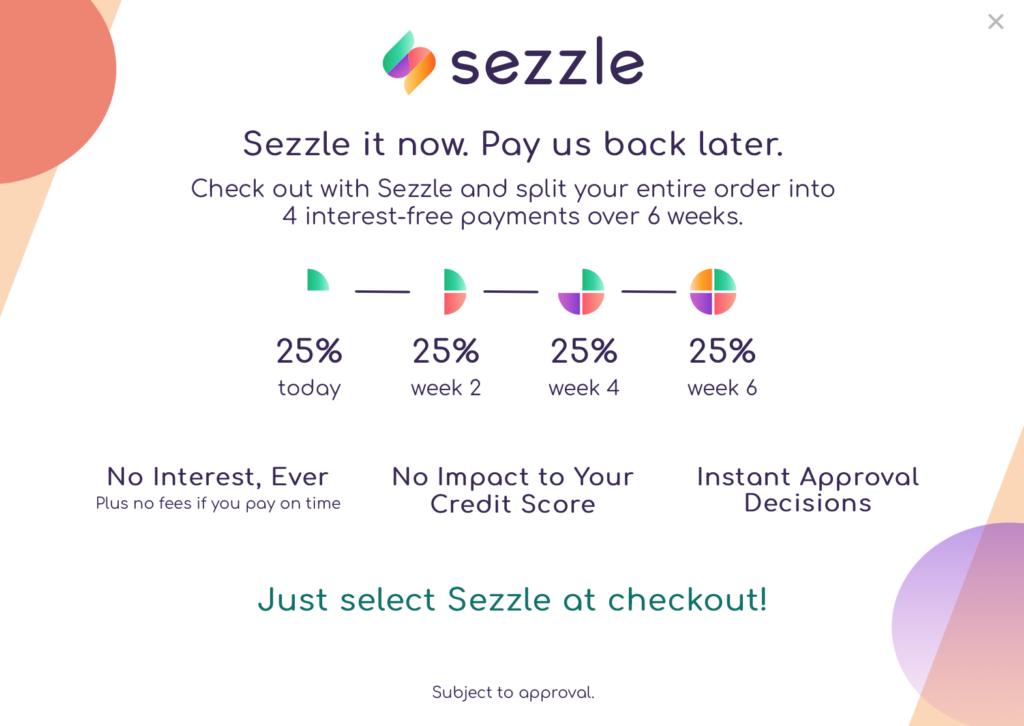 On each product page, you'll see the amount of each payment if you were to complete the purchase using Sezzle.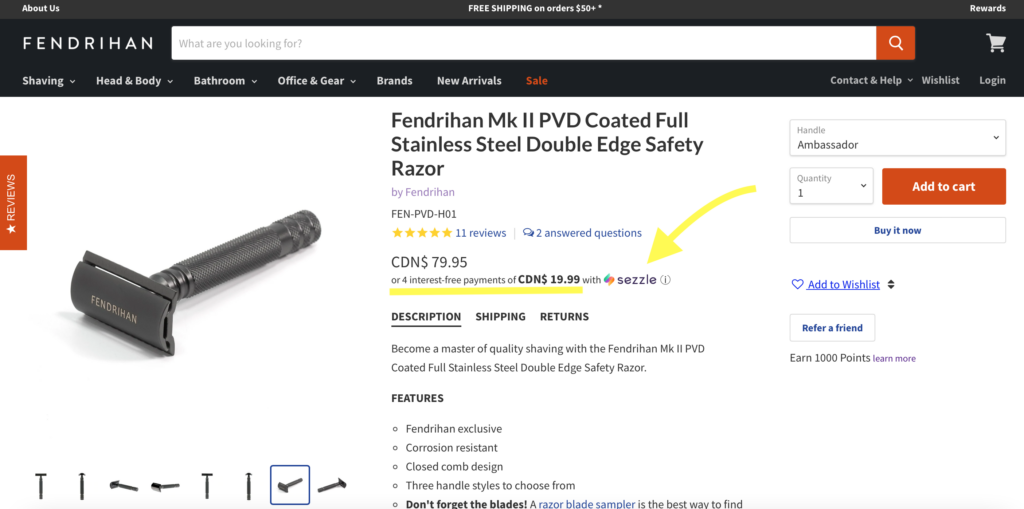 How do I choose Sezzle?
Using Sezzle is easy! Simply select the Sezzle option at checkout. This will appear after you provide your shipping information. Your order confirmation and shipping confirmations will still be sent to you as they would if you selected another payment method.

For more information, visit the Sezzle website.