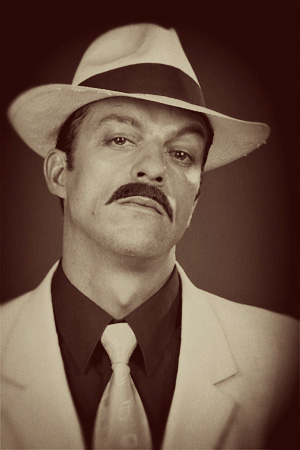 With Movember 2012 in the horizon, it's inevitable to see men everywhere growing shaggy beards and mustaches. The reason behind the practice is a noble one and we are always excited to see that this month-long event, along with prostate cancer awareness and support for its research, gain more and more traction.
But there's no reason for eschewing neatness in favor of a yeti-like mug. While some might think that male grooming equals a shaven face, a properly looked after beard can accentuate one's features. That's why even though the meaning of men's facial hair has changed over time — from a sign of wisdom, of masculinity, of sexual virility or high status, dominance and honor — beards and mustaches have never gone completely out of fashion.
The ancient civilizations were lacking the modern, sharp, multifunctional specialized tools for mustache and goatee grooming. Without using luxury razors like Merkur, or professional Dovo scissors, they probably struggled to manage perfect trimming.
As undeveloped as they seem now, looking at past civilizations we can learn a thing or two about men's grooming. The Mesopotamians devoted great care to oiling their facial hair, while the Greeks are said to have shaved their beards off only as a sign of mourning. For the Ancient Egyptians, the beard was seen as a symbol of sovereignty so it had to be dyed or hennaed to reflect high rank.
Even if nowadays men with beards are no longer associated to philosophers and royalty, underlining your best features with well-groomed facial hair can sure be attractive. To keep the beard/mo' combo in tip top shape, make sure you use the proper grooming utensils, as patience and a steady hand may not always be enough.
To keep 'staches well-defined, use the easy to use Clubman mustache wax kit in Neutral, Black, Brown or Chestnut. The product is safe to use on mustaches as well as sideburns, beards or eyebrows uses natural coconut oil which adds volume and maneuverability.
Let's raise the caliber of Movember. We hope the movement is here to stay and that it keeps growing stronger and better groomed with each passing year!
If you want to learn more, here is an article with more info about Movember 2012 in Canada.