Down in Miami, where bright, clear days abound, it takes a special strength of the will to resist becoming an avid sun-worshipper. Brickell company founder, Josh Meyer, who grew up under the golden Miami sun, was shocked the first time his girlfriend pointed to fine wrinkles forming on his face. At the time, he was in his late twenties, and it was a strong wake-up call, realizing that he, an active young man, would have to start monitoring how much sun exposure he was getting.
The realization threw him into a frenzy, and Meyer dove into the thick of skin care research. No stranger to food allergens–restricted to a dairy-free, gluten-free diet, himself–, he took an interest in natural ingredients and their potential use in cosmetics. Unnerved by the pernicious effects of chemicals used by popular cosmetics brands, he saw the opportunity to incorporate natural, healthful ingredients into high-end cosmetics that were genuinely effective. This would offer a way for men to learn about proper skin care, as well as a way for them to manage skin health with leading-edge products.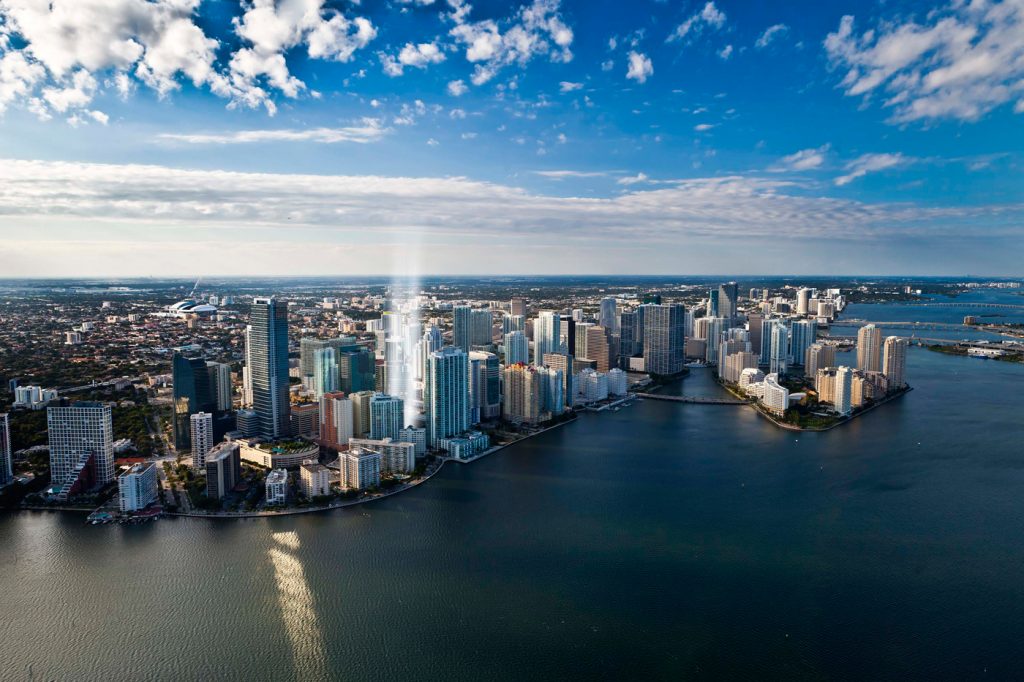 So, he took the plunge: Meyer teamed up with his childhood friend and former business partner, Matt Bolduc, and they launched Brickell, a skin care and grooming company, specifically for men. The name was inspired by a quaint neighborhood of the same name in Miami, and Meyer liked the masculine-sounding ring it had. After all, catering to a male crowd was one of the main goals of the company: so often it is the case that women are inundated with an overabundance of anti-aging skin care products, while men are forced to resort to women's products, or else go empty-handed.
Though we're hammered over the head with the image of the stoic, rugged man, whose last priority is his appearance, this idea is, unfortunately, far removed from the reality. Some may not admit it, but having vibrant-looking, healthy skin is a shared desire amongst men and women. And it was Meyer's understanding of this key fact that led to his company's mass popularity with men across the country.
In Brickell's cosmetics line, stringent health standards are upheld: each product is comprised of at least 60% organic ingredients, while most hover around 80%. Their products contain a comprehensive selection of essential oils, lending a whole bunch of nutritive benefits to the skin, and their anti-aging products contain natural molecules found in superfoods, like kale and spinach, helping to hydrate the skin and stimulate collagen production. In fact, Meyer tells us that their two newest anti-aging products, Restoring Eye Balm and Revitalizing Anti-Aging Cream, have risen to the top of their best-sellers list, receiving overwhelmingly positive responses from customers.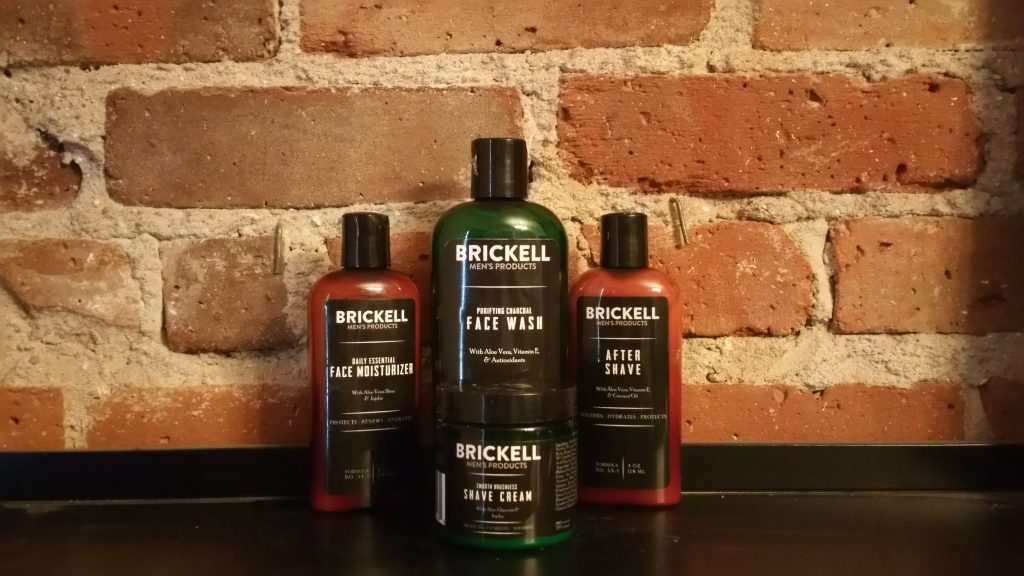 Below, we've listed some advice from Meyer himself. He tells us which ingredients we should avoid in skincare products, and guides us on how to structure an effective skincare regimen:
Q: What synthetic ingredients should men avoid in skincare products?
Meyer: "A guy should avoid the following: Petrochemicals, sulfates, parabens, phthalates, synthetic fragrance or color, TEA, DEA, Glycols, silicones, or PEGs. An easy rule of thumb: the harder to pronounce the name of the ingredient, the more you should scrutinize it."
Q: Do you recommend a particular skincare routine for men?
Meyer: "We recommend the basics:
1. Daily: Wash your face in the morning and at night with one of our face washes (depending on your skin type), followed by an application of our Daily Essential Face Moisturizer.
2. Two to three times a week use our Renewing Face Scrub to exfoliate away oil and dead skin built up, as well as softening the whiskers for a better shave.
3. If you're worried about aging: Use our Revitalizing Anti Aging Cream before bed to prevent wrinkles and fine lines, in addition to our Restoring Eye Balm in the morning to reduce puffiness and dark circles. If you're going out in the sun longer than 30 minutes, always use sunscreen on exposed areas of the skin."