In 2003, two friends came up with the idea to bring back the moustache, aka the mo, while having a drink at a local pub in Australia. After they convinced 30 men to participate with great success, they were inspired to do more. The following year, they expanded their project to a fundraising campaign, raising awareness, and proceeds, for men's health, the Prostate Cancer Foundation of Australia (PCFA).
Expanding to Canada and the United States in 2007, the duo behind the idea partnered with Prostate Cancer Canada and the Prostate Cancer Foundation in an effort to expand their mission. Fast-forward to 2018 where over 5 million men and women – Mo Bros and Mo Sistas – worldwide will participate in this year's fundraising and advocacy campaign. Growing a moustache, hosting a Movember event, or participating in a MOVE walk or run are a few ways you can contribute.
Growing a Moustache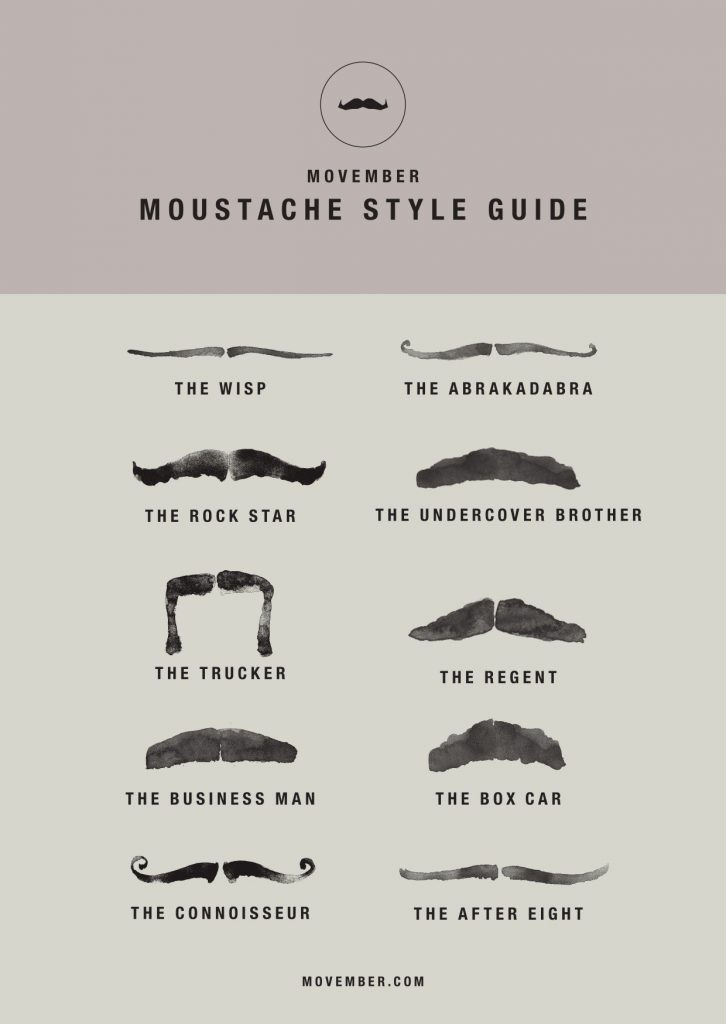 How to Craft your Stache
Prep Work
To prepare for face for Movember, make sure it's cleansed, toned and moisturize.
Shave, then save
Use a pre-shaving oil to help soften those hairs for removal; it will also nourish your skin. Use your preferred method of shaving soap or shaving cream to remove your old facial hair. Movember rules are hard and fast: you must start with a cleanly shaven face.
Razors that are sharpest produce the best results, whether that's a safety razor or a straight razor: get to work.
Style
Pick a style that suits your face if you plan on sporting it year-round (check out the Movember Style Guide) or just grow something that you think will work to spark conversations about Movember, spread awareness and raise some good money for a good cause. We recommend you check out our moustache grooming tools for everything you need to keep things classy, from combs and trimmers to waxes and pomades.
Maintenance
Once your moustache morphs into your preferred style you'll want to keep it neat and tidy. Use a good hair trimmer but always trim when the hair is dry. Cutting wet hair could result in taking too much off, leaving you with a sliver instead of a slug
Click here to learn more about Movember or to make a donation.