Edouard Pinaud made his contribution to male grooming by inventing brilliantine and unveiling the perfumed, oil-infused liquid in the 1900 Exposition Universelle in Paris.
But the House of Edouard Pinaud dates back to 1810, the year the famed perfumer opened shop in Paris. Its popular Eau de Quinine was already part of this historic range, as well as a variety of grooming concoctions including shaving soaps, creams, colognes and complexion powders. He honored the Hungarian cavalry by creating the Lilac Vegetable aftershave for their use, and served as exclusive perfumer for the court of Napoleon III.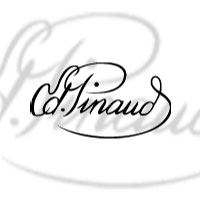 Pinaud's Clubman range holds its own today with classic fragrances, effective products that are endorsed by barbers and wet-shavers alike, and a comprehensive line that is easy on the pocket. Hair products, aftershaves, colognes, pre- and post-shave aids, mustache care products and talc; the Clubman range has you covered, head to toe.