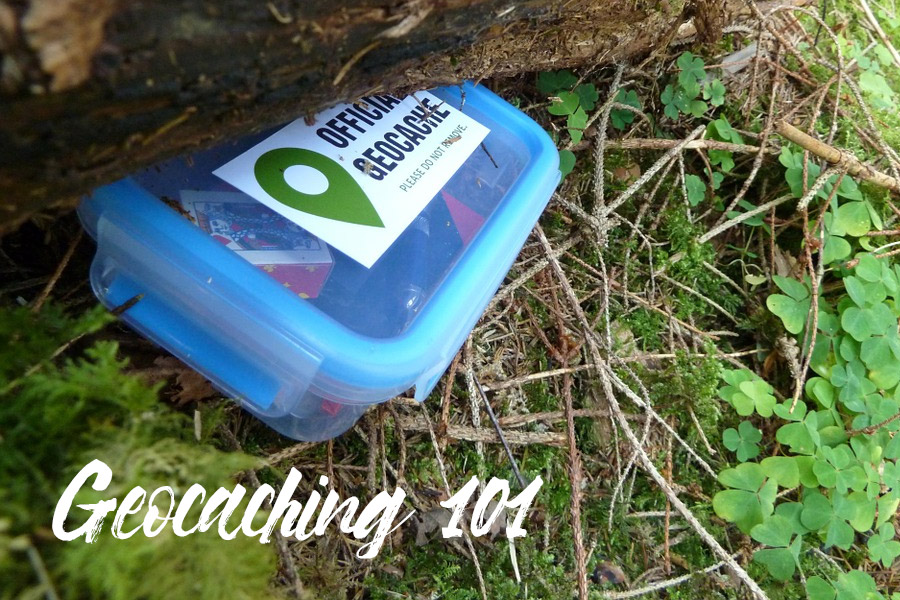 Scavenger hunting is fun – some like to pick through garages and dumpsters, but if you've got a GPS handy, you can go geocaching. Don't compare it to hunting for Pokemon. This is much better. If you like exploring, hiking, searching for hidden clues, and are a decent navigator, it might be the hobby for you.
Did we mention that it's pretty much free? The goal: find hidden containers called geocaches with the help of a smartphone or GPS, then document each find online with the geocaching community worldwide. Besides hunting for the cache itself, fellow geocachers will often hide them in locations with a nice view to boot.
The most popular resource to check out is Geocaching.Com. Registration is free and you'll get access to exact coordinates of a cache, its difficulty and terrain rating, and some clues, tips and comments from users who've already located it. There aren't any set rules for what the cache is. It can be as small as a button or as large as a backyard shed. There's etiquette you'll need to follow though. You have to put the cache back exactly where you found it, write in the logbook, take out what's inside (if anything) and put something in its place. That means you'll need to have a few items handy for the caches you find.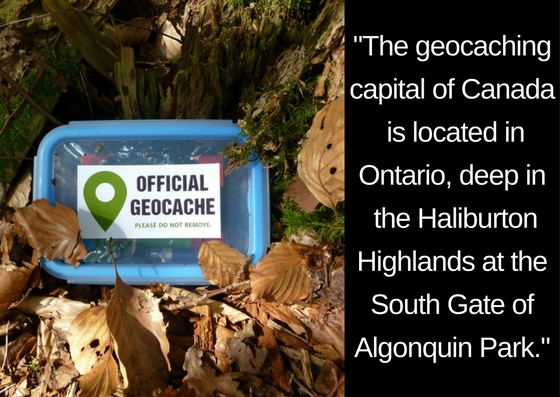 Caches can be elusive, even with the proper clues. Maybe you'll have to climb a tree to find one. Apparently the geocaching capital of Canada is located in Ontario, deep in the Haliburton Highlands at the South Gate of Algonquin Park, specifically: Irondale, Gooderham, Tory Hill, Wilberforce, Harcourt, Highland Grove and Cardiff. Geocaching Canada created over 100 caches two years ago and this year they're adding another 150 to celebrate Canada's 150th.
If you want to try an organized hunt try the GeoTour – download it into your GPS. There's a PDF file that has all the caches and their descriptions: GCCGeoTour.pdf. Download a passport or pick on up at any of the four locations within the Haliburtan Highlands, then start hunting. After you've found 25 you can even get a certificate for your efforts.
You can find some pretty interesting stuff, according to geocaching.com. Some kind of cool, like the lama with coordinates around its neck, a super expensive luxury watch and a brand new Garmin GPS. Some are just weird: a live alligator, a goat skull and a nudist.
Geocaching terms you should know:
TFTC = Thanks for the cache
DNF = Did not find
BYOP = Bring your own pen
FTF = First to find (a new cache)
Muggle = Non-geocacher
Happy caching!