Unless you grew up or live beside a noisy train track, to some people, a train whistle is the loneliest sound in the world. Someone even wrote a song about it. On a loosely related musical note, "One is the loneliest number" according to the lyrics of Three Dog Night, but let's not concern ourselves with that. We think train whistles signify adventure, speed, and excitement – possibly sleep, even. Station to station; check out these possible train trips across Ontario and beyond.
Ontario Trips
Waterloo Central Railway
Hop on board the train right in the heart of trendy (and tasty) St. Jacobs Market. The Waterloo Central Railway has several recreational passenger train rides on an historic railway branch between the Farmers' Market, the Village of St. Jacobs, and the town of Elmira. They're big on themes too. Each year they put together Mother's/Father's Day rides, Christmas-related trips, and if you have kids, take them on the Great Train Robbery. Masked 'criminals' ride up beside the train on horseback. They won't rob you – they actually hand out chocolate gold coins. If you like a little food along with your travels, shop at the St. Jacobs Farmers' Market before or after the ride, or buy a ticket that includes a boxed lunch.
Bonus: Rail School
Got the urge to conduct? Learn how to drive a train for free. This is the only rail school in South-Western Ontario that certifies approved applicants with the Ministry of Transportation for the positions of Engineer, Conductor, or Safety Crew.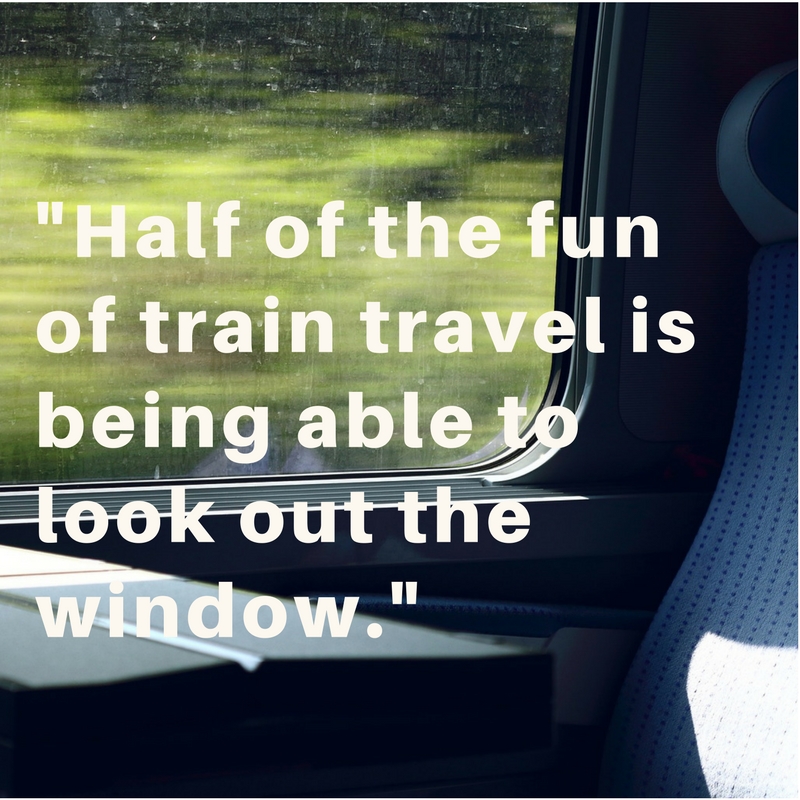 Credit Valley Explorer 
Half of the fun of train travel is being able to look out the window (aka not having to pay attention to the road or traffic). This line is supposed to be "Southern Ontario's most scenic rail tour". This railway was established 138 years ago and takes you through some pretty scenery of the Credit Valley and the Hills of Headwaters. Like looking at the colours of autumn, rolling hills and deep valleys? This is your tour. Trips include an interpretive commentary, assigned seating (nobody will steal your designated window seat) and onboard meals and bevvies. They also offer themed trips: Sightseeing Tour, Snow Train, and Santa Train. Ho, ho, go!
Bonus: The view
Don't be lulled by the motion of the train – stay awake for the 1,146-foot long trestle bridge. Look way down – and don't forget your camera. Most mid-day scenic tours stop in the village of Inglewood.
York Durham Heritage Railway 
The Toronto area's only seasonal 1940s/1950s heritage railway track brings travellers through the picturesque hills and river valleys of the Oak Ridges Moraine. This round trip loop goes from Uxbridge to Stouffville. Out of the 14 different trips they offer, the Beer and Cheese Pairing, Pizza Party and Engineer for the Day would likely strike interest.
Bonus: Seating
Upgrade your ticket and ride in the caboose.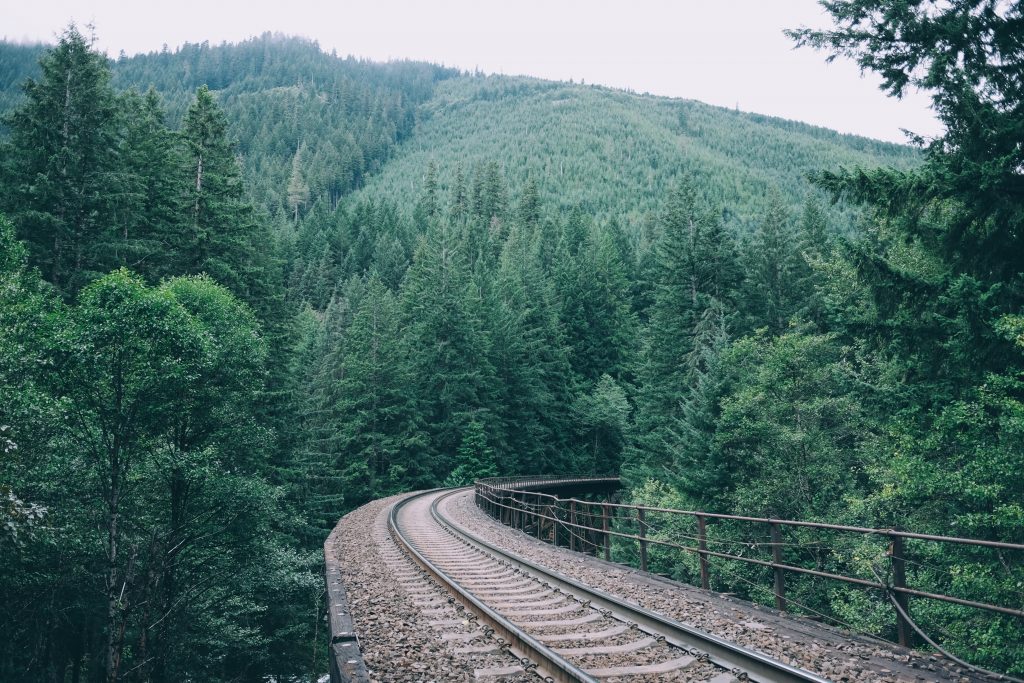 Agawa Canyon Tour, Sault St. Marie
Just looking at the photos on their social media will have you wanting to take this train. It's a one-day excursion that's one of the most popular in North America. Get transported 114 miles north of Sault Ste. Marie, over tall trestles and clear lakes and rivers. Keep your eyes peeled for some fascinating granite rock formations and our forestry Canadian Shield. There's an onboard GPS triggered commentary so you'll get a bit of history, stories of the Ojibway, fur traders, explorers and other pioneering entrepreneurs. There are digital cameras mounted on the train itself that show some impressive images on the flat screen monitors in the coaches.
Bonus: Hop-off break
The train stops at mile 114 where you can get off, get some fresh air for a full 30 minutes to experience Canyon Park. For a bird's eye view, climb the 300 stairs to the lookout, 250 feet above the canyon floor.
Rocky Mountaineer – Cross Canada 
Care to take a trip on the largest privately-owned tourist train company? We sure would. This railroad experience seems like the epitome of train travel: comfy seats, great scenery and inclusive packages. You can choose from four different routes and there are more than 65 Canadian vacation packages through British Columbia, Alberta and the Pacific Northwest. Don't worry about missing any of the views along the route – this train only travels by daylight. As the sun sets on the mountains, the train stops conveniently at some of the best hotels where you get to climb in bed – or live a little nightlife first.
Bonus: Meals 
Served in the dinning car, its gourmet kitchen is fully stocked with superb food and a selection of BC wines.