More than a fragrance, Maurer & Wirtz takes us back in time over 220 years when a unique formulation was given as a wedding gift. A prominent citizen of Cologne, Wilhelm Muelhens, received a recipe from a Roman Catholic monk on the eve of his marriage, and the rest is history.
Gifted in 1792, the secret formula, with its enchanting aroma, was an "aqua mirabilis" or miracle water, purported to have surprising curative properties. Originally taken internally, Muelhens embraced the formula and began production of the fragrance. Just two years later, Muelhen's home in the Glockengasse was numbered 4711 during the French occupation of Germany. An everlasting name for the elixir crafted within was born.
Muelhens adopted the iconic hexagonal shaped bottle, still used today, in the early 19th century. Golden medals including "Brand of the Century" won by the magical No. 4711 are festooned about the rich Bremer blue of the label. The uncommonly wrought vessel accentuates high-quality while at the same time being easy to use and to transport. Decanted into the unusual glass phial like a fairytale magic potion, the irresistible blend of refreshing, relaxing, and revitalizing elements gained immediate success. Through its fresh nature-inspired scent, legions of influential personalities from aristocrats to royal figures became devotees of No. 4711.
Wondering how No. 4711 impressed the Tsar of Russia, the Prince of Wales or the German genius Goethe? While some may still believe in fairytale dust, it likely was the appealing aroma that captivated. The blend of orange, bergamot, lavender, rosemary and neroli masterfully fuse to create a positive counterpoint, having a stimulating, harmonizing effect. As time has passed, No. 4711 only gained more fame and admirers.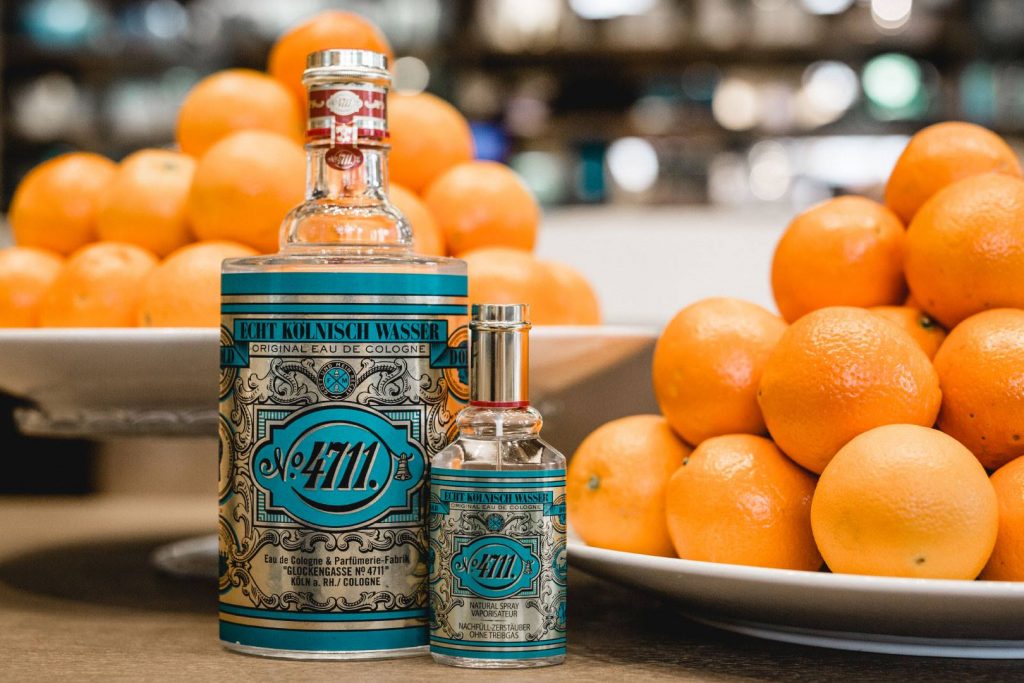 Become part of the magic of the "Number of the World." Embrace No. 4711 as Wilhelm Muelhens did more than 200 years ago.
*All photos have been taken from No.4711