Hollywood has always led the way when it comes to beard fashion. Well before hipsters started dominating the men's facial hair movement, movie characters have been pushing beard boundaries through every generation.
Why do beards play such an important role in so many famous movies? Because they set the tone of the character, so much so they're almost a separate character in themselves! They give a man maturity and depth, and let's face it, if the character requires scenes where they're deep in thought, they simply must have a beard.
Here are our 10 best beards in the history of the silver screen, but we're sure you'll think we've missed a few:
Steve Zissou (Bill Murray, The Life Aquatic)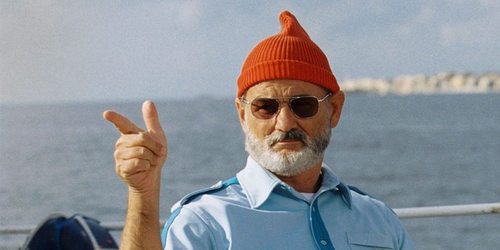 Do you really think Steve Zissou could have fought off dozens of pirates with just a little red hat and a single pistol if he didn't have a manly beard? Or bring himself to spare the 'jaguar shark' that killed his best friend after searching the oceans and tracking it down, unless he had the wisdom that comes with such a manly beard?
Pai Mei (Gordon Liu, Kill Bill: Vol. 2)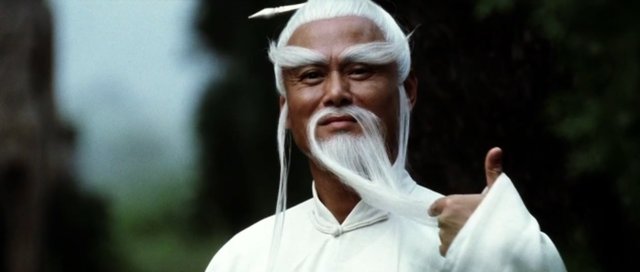 Not only is this guy a kick-ass ninja who has mastered the Five Point Palm Exploding Heart Technique, but he's also got an insane beard with matching eyebrows! There have been quite a few similar beard/eyebrow combinations in movie history from our South-East Asian thespians, but none come close to the magnificence of Pai Mei (which actually means 'white eyebrow'….we think).
Gandalf (Sir Ian McKellen, Lord of the Rings)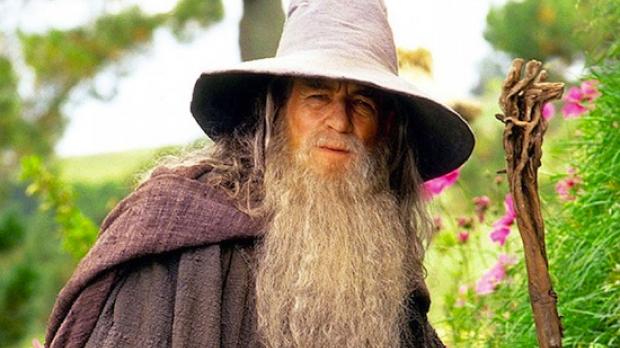 Could this be the best white beard in the history of movies? Coupled with that magnificent long, thick white hair, you could probably ask Gandalf any question on Earth and he would have the answer – he is that wise! Still, if you're 2,000 years old, you really should be able to grow an awesome beard and hair combo, right?
Jeffrey 'El Duderino' Lebowski (Jeff Bridges, The Big Lebowski)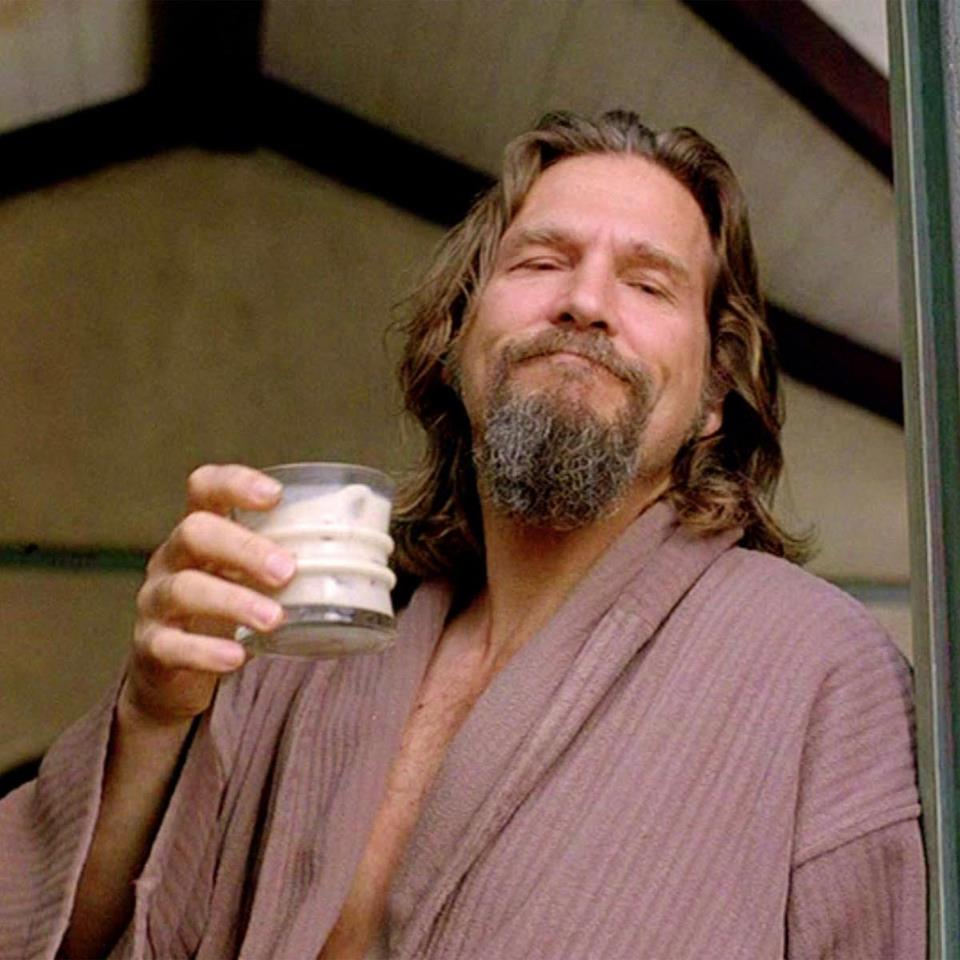 Arguably the most laid back character in movie history, The Dude's goatee beard is a sight to behold. Granted it's not the most well kept face rug of all time, but how could it be when he keeps spilling his White Russians through it every time he takes a swig! The point is it suits the character perfectly, which is why this gnarly looking goatee makes the list.
RJ MacReady (Kurt Russell, The Thing)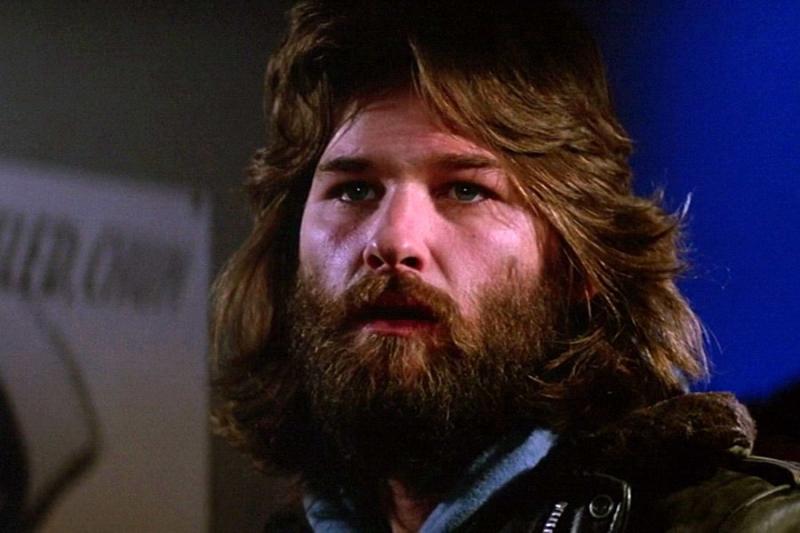 Kurt Russell sporting this big and bushy beard really was a no-brainer given the arctic conditions his character found himself in during the movie. It may look like it's just some huge, thick pile of hair sticking as close to his face as possible, but the reality are these styles need to be nurtured and looked after on a daily basis. If man really is 'the warmest place to hide' as the movie tagline suggests, then Kurt Russell is clearly warmer than all other men thanks to his luscious beard.
Serpico (Al Pacino, Serpico)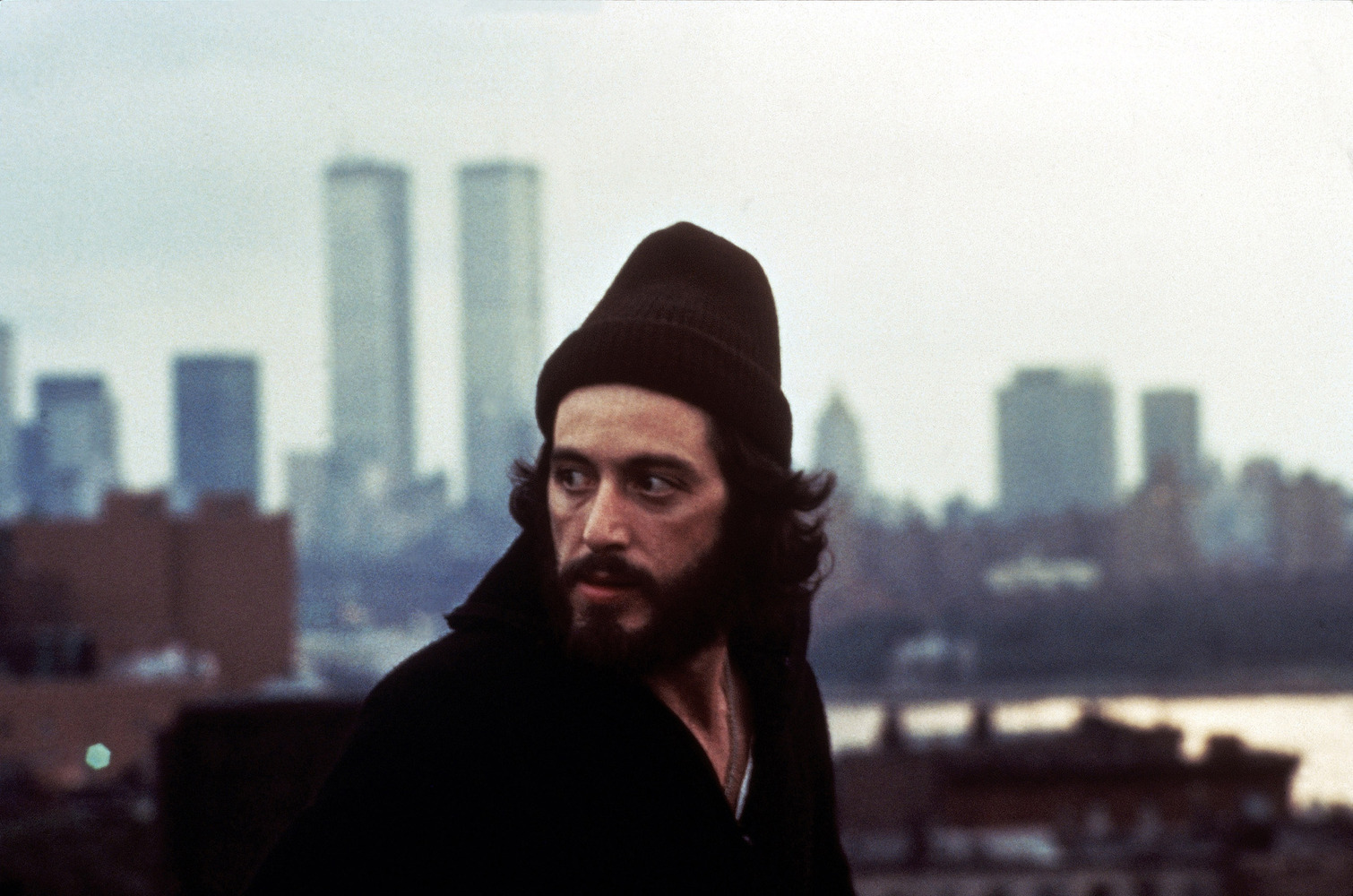 If you want to learn how to grow an awesome beard, just watch Serpico. Over the course of 12 years you'll see Al Pacino start with a little moustache that evolves into a handlebar, then moves onto a full beard, which eventually grows out to the masterpiece that seems apt given the quality of acting. It just wouldn't work if Pacino's beard didn't match his performance. If you like watching men grow beards, make sure you watch Serpico.
Rubeus Hagrid (Robbie Coltrane, Harry Potter)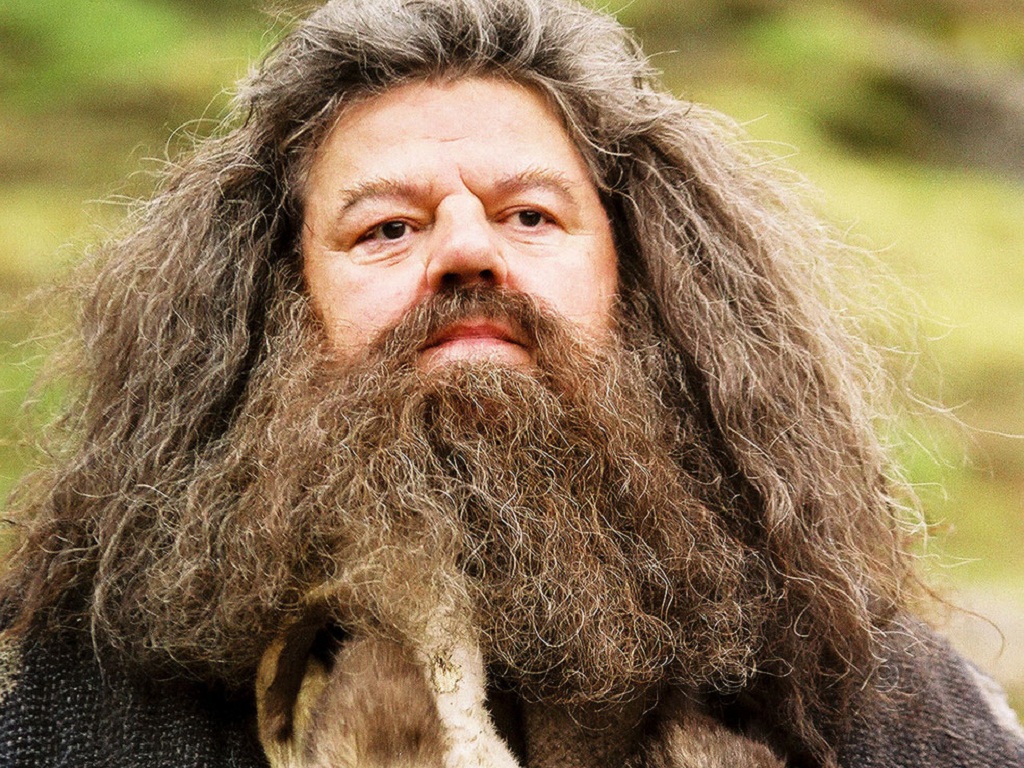 Seriously, it's no wonder poor old Hagrid lives alone. His beard is so wild and out there, it looks like he saw an old homeless man in a backstreet near Hogwarts and said 'yep, that's the look for me'! But in its own strange way, Hagrid's beard is incredibly impressive, and deserves to be revered by all men as an example of what can be achieved. And if you fancy being a bachelor for the rest of your life, you should try and grow one for yourself…just for fun!
Chuck Noland (Tom Hanks, Castaway)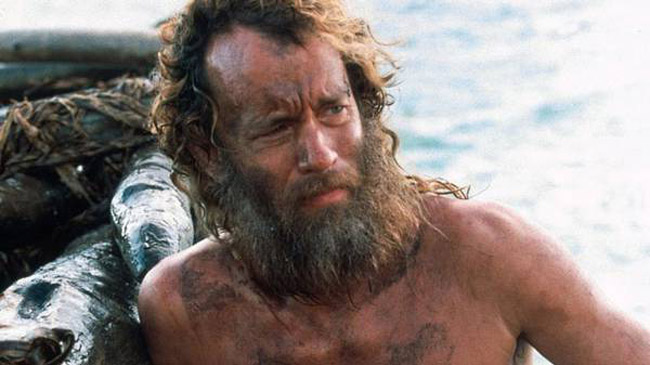 When it comes to growing a beard and getting nominated for an Oscar, Tom Hanks has the formula nailed. The secret to growing a beard like this is literally to forget you own a pair of scissors or trimmers, throw every grooming product you have out the window, talk to a volley ball with a face painted on it for four years, then 'voila', you've got yourself a Chuck Noland.
Forrest Gump (Tom Hanks, Forrest Gump)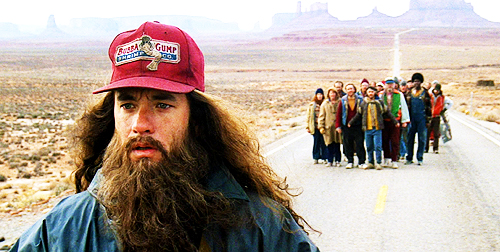 How is it possible that Forrest Gump's beard is the only one on this list to take home an Academy Award? It seems crazy given the importance a great beard plays in setting the scene for a movie. And to think Gump's beard is actually inhibitive for a guy who's running back and forth across America a couple of times (too hot, too wind resistant, likely to attract nesting birds, etc.). It just goes to show, even with this holding Hanks back, he went on to win the Oscar…what an actor!
Alan (Zach Galifianakis, The Hangover)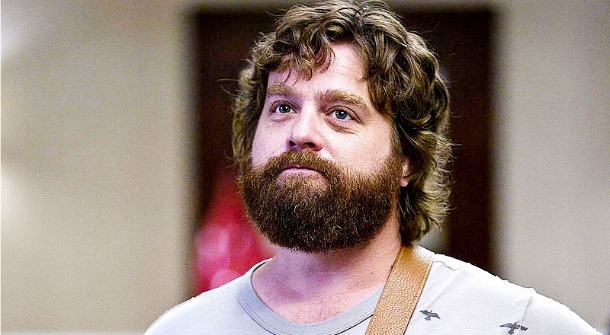 When you're a one-man wolf pack, you've really got to have the beard to match. Zach Galifianakis' beard is superb and coupled with his shaggy hair, it's not a stretch to imagine that he is exactly what a one-man wolf pack would look like. But what sets Galifianakis apart from everyone else is he's brought beard comedy back. Normally a beard is associated with wise, elderly men, but Alan is definitely not that smart.
Seriously, these are just 10 awesome movie beards we picked for this article, but there are hundreds more that could have got the nod – Sylvester Stallone (Nighthawk), Sean Connery (The Hunt For Red October), George Clooney (Syriana), Lou Ferrigno (Hercules), Harrison Ford (The Fugitive), Brad Pitt (Legends of the Fall), just to name a few. If you were going to create a Hall of Fame for Hollywood beards, who would you induct and why?
All images are the property of their creators.