Thinking of switching to a safety razor but not really sure it it's worth the investment?
Take a look at some of the key arguments that will make you wish you started using a safety razor years ago.
Materials Used
It's all about quality. Unless you're using a higher quality cartridge razor like those by Bolin Webb, standard cartridge razors are produced primarily from a plastic or resin. Safety razors on the other handle are almost exclusively crafted from durable, recyclable metals – brass, nickel, stainless steel, aluminum. Higher quality models are also handcrafted/hand-finished and undergo strict quality control checks. While some safety razors might need to be replaced every few years, they can last 5-10 years or longer!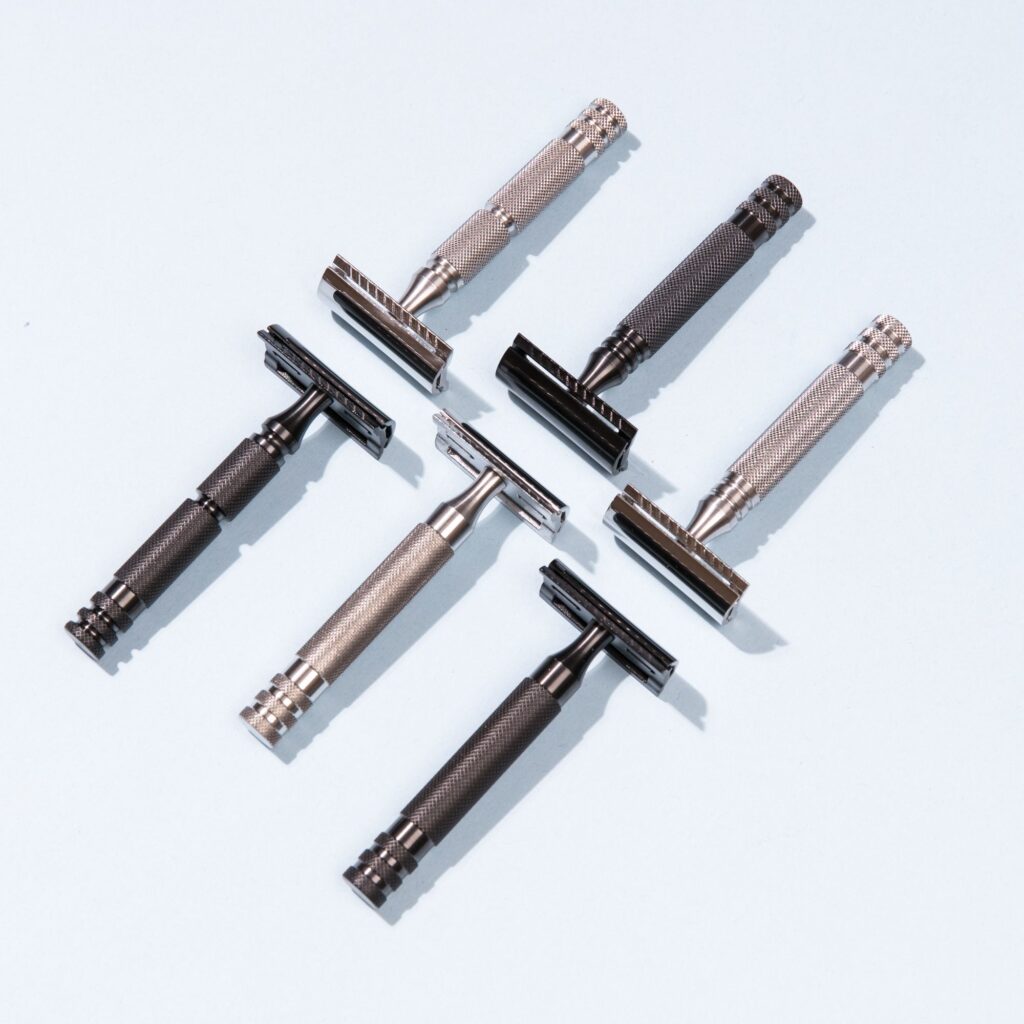 Razor Blades
One blade fits (almost) all solution!
Cartridge razors are made to fit a specific type of blade so you'll have to ensure that you purchase the correct blade head each time you need to replenish your stock whereas modern day safety razors are compatible with most standard double edge safety razor blades. Unless you're using a model with a proprietary blade, razor blades are universal and will fit all models. They can also be snapped in half for use with the majority of single edge razors (check compatibility of single edge razors as blades may differ).
Another bonus of safety razor blades is their cost. Razor blades come standard in packs of five and are sold in various combinations, ranging from 10-200 packs! You can also find some great blade samplers, like the ones found here, which allow you to test various blade brands and determine the sharpness (aggressiveness) that works best with your skin type and shaving routine. Each razor blade will last 3-5 shaves, depending on the type of hair and shaving frequency.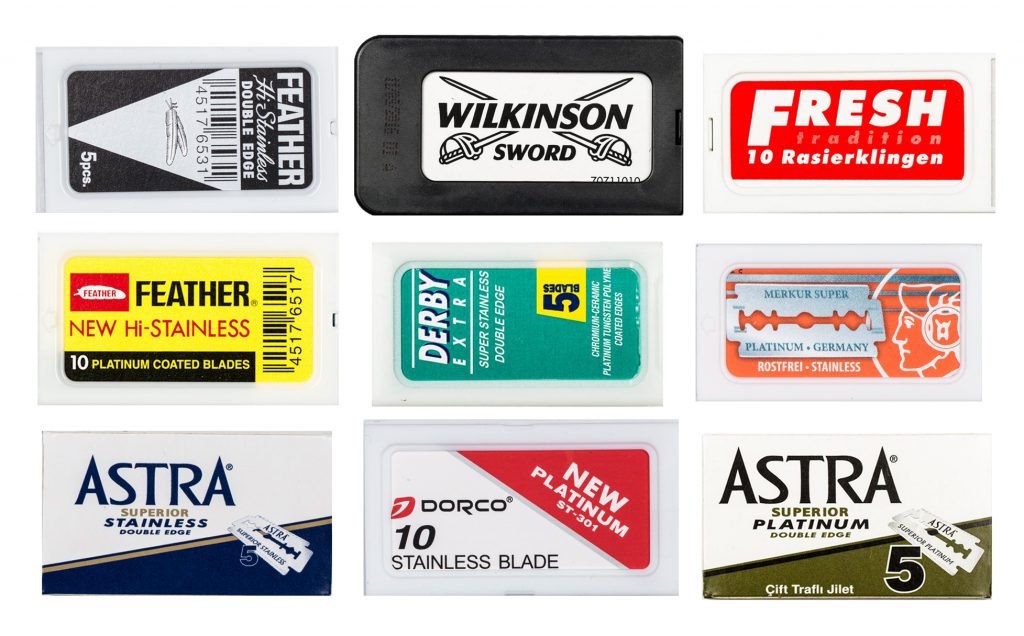 RELATED: Disposing Razor Blades
Environmental Impact
Help the environment and go plastic-free! Reduce waste associated with cartridge razors when you switch to a safety razor. Along with keeping plastic out of landfills, many municipalities have razor blade recycling programs that makes discarding used blades convenient and safe. These blades are recycled with other types of metals and help reduce your carbon footprint.   
Cost Analysis
So what's the bottom line? Simply put, safety razors save you money.
Safety razors have a lower cost-per-shave ratio than cartridge razors.
Take a look at this cost analysis by the Sharpologist.
This study estimates that disposable razors cost anywhere from $0.33 for a single blade to $1.75 for a four blade model. In these estimates, an average razor retails for $1.22 and it is assumed that disposable razors last about four uses, making the cost of a single shave is about $0.30 a shave.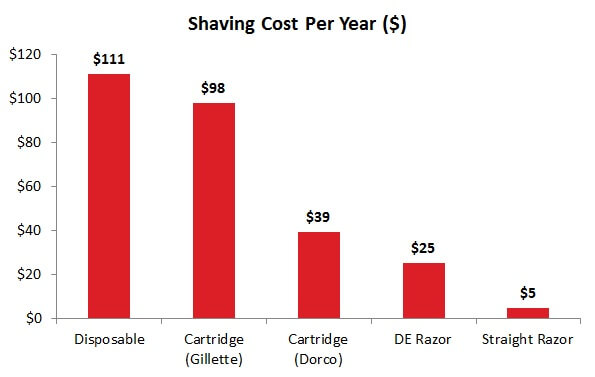 While the above values may fluctuate, the overall picture points to significant savings when using a safety razor or straight razor.

What are you waiting for? Get started with a safety razor today.
*Shaving Cost Per Year ($) Graph and Cost Analysis were taken from the Sharpologist.