[sg_popup id="2″ event="onload"][/sg_popup][sg_popup id="2″ event="onload"][/sg_popup]One of the most confusing thing about modern hair products is their multiplicity: there's just so many of them! How can you possibly tell which one is right for you? Hair is an important part of your general appearance, and styling products are expensive, so it's worth taking the time to choose the right one.
Most styling products for men can be sorted into broad categories, but they're not thick and fast. A lot of ingredients are shared among pomades and waxes, for instance, but generally speaking, we find that these categories work well.
So, decide on the hairstyle that you want, and then work backwards to find the product that's right for you!
Pomade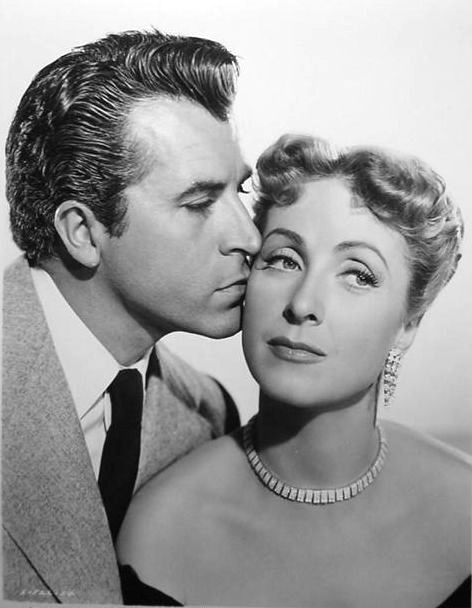 What hairstyle is it good for? Slicked-back, traditional 1950s pompadours (think greasers)
For a lot of guys, pomades are the first thing they think of when they imagine traditional styling products. Pomades were especially popular about 50 or 60 years ago, and they do a few things really well. But before we dive into what that is, it's important to separate pomades into two categories: petroleum-based, and water-based.
Petroleum-based pomades: an older style, this gives great hold and a unique, shiny look, but can take a lot of effort to wash out of hair. Some recommend using dish soap or even coca cola to remove. Can exacerbate acne and stain pillows.
Water-based pomades: newer and much more ubiquitous, water-based pomades have less hold, but are easily removed with a quick shower.
Pomade Pros:
Flexible: Apply to dry hair for a matte finish, or to damp/wet hair for a slick look
Durable: Can't be sweated out
Hold: Medium to high
Shine: Medium to high
Pomade Cons:
Can exacerbate acne
Can be hard to remove if petroleum-based
Brands: Baxter of California, Dapper Dan, Geo F. Trumper, Morgan's 
Gel
What hairstyle is it good for? Most hairstyles with a wetter look, especially good for spikes or anything requiring really strong hold
When we think of gel, we think of the '90s. That guy in high school whose hair was as hard as a helmet? He was using gel (and lots of it). Gel is a really flexible product, and when applied to damp hair it creates a wet look that's very in. However, it can harden and leave white flakes in your hair.
Gel pros:
Strongest hold
Flexible: Great for a variety of hair styles
Wet look
Washes out easily
Gel Cons:
Can leave your hair hard as a rock
Prone to white flakes as it hardens
Brands: Clubman, The Legends London
Wax and Clay (Paste, Glue, Putty)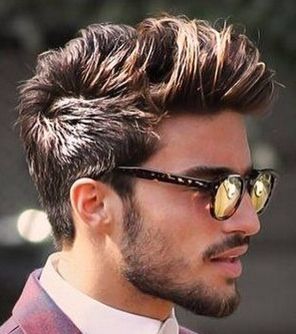 What hairstyle is it good for? Roll out of bed, mussed look, slightly less tight traditional hairstyle
Waxes have become very popular in the last few years because in many ways they're a nice middle ground. It's an especially messy category, though, and they broadly include things also called pastes or putties. They can give a very solid hold, they're flexible, and they're easy to use. They're especially good for messy looks that you see everywhere now.
Clays are a newer hybrid product for matte disheveled looks with a lot of texture and definition. They tend to give more volume than wax, with a similar medium hold.
Pros:
Doesn't harden like gel
Restyleable through the day
Good for different hair lengths
Can be used for messy look or more professional appearance
Matte appearance
Cons:
Weaker hold than some other products
Brands: Baxter of California, Dapper Dan, Jack Dean, men-u
Cream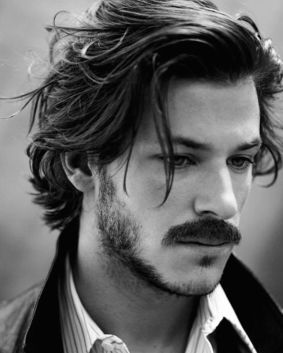 What hairstyle is it good for? Good for helping with curly, longer, or dry hair to give a relaxed, natural style
Hair creams aren't as popular as gels and waxes, but they have their own specific purpose. The hold is normally minimal, but what it really does is help manage hair. If you have curly or frizzy hair, creams can help add shine and defrizz. Because the hold is so minimal, it can also be layered or combined with styling products.
Pros:
Gives hair a healthy, shiny look
Cons:
Brands: Baxter of California, Geo F. Trumper, John Allan's
Hair Tonic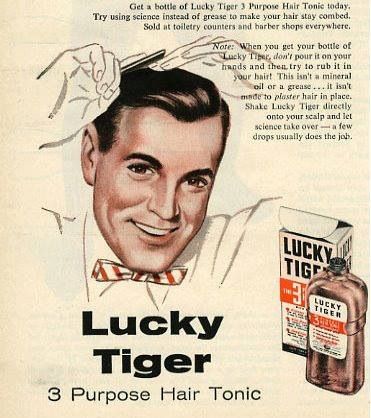 What hairstyle is it good for? Shiny, slick businessman cuts
We weren't sure if we wanted to include hair tonics in the list because they're an older style, but we've seen a pretty big resurgence in the last few years with the barbershop revival. Hair tonics were widespread back in the 1950s and '60s, and really helped establish a specific kind of style. Like Don Draper, hair tonics give your hair a high shine and keep it that way.
A hair tonic is essentially a liquid pomade. The hold isn't as much as gel but it's great for men with fine hair because the tonic can help moisturize your locks. Apply it when you're mos[sg_popup id="1″ event="onload"][/sg_popup]tly dry, and spend about a minute massaging the tonic into your hair and scalp. Too much can appear greasy, but the right amount will leave you with a shiny, stylish look.
Pros:
Been around for centuries
Gives hair a shiny, classic look
Can help moisturize fine hair
Less greasy than petroleum pomade
Cons:
Weaker hold
Old-fashioned
Toxic to ingest
Brands: Clubman, Jack Dean, Lucky Tiger
Conclusion: We know it can seem complicated, but the reality is that a lot of hairstyles can be achieved with a lot of styles. Don Draper's look could be pomade, tonic, or gel. Most fall-out-of-bed styles are probably a wax or clay, but they could also just be the result of a broken alarm clock. It's worth experimentation to find the look that's right for you. And if all else fails, try a buzz cut!