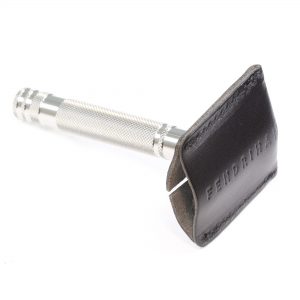 You'll also want to pack a few extra blades. Those that are packaged in plastic containers and come with a disposal area on the back (like the Feathers) are the preferred choice. If traveling by air, it's always a good idea to check passenger airport guidelines, as most don't allow blades in carry-on luggage. To be on the safe side, we suggest putting blades in your checked baggage or be prepared to buy some when you arrive at your destination. 
You have your razor, now you need your brush. When selecting a brush, the main thing to consider is how quickly it dries. The best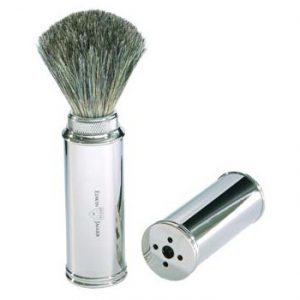 way to do this is to look for travel brushes that are designed to dry in their containers. Another great way to go is synthetic brushes because their fibers are more durable and they tend to be very affordable.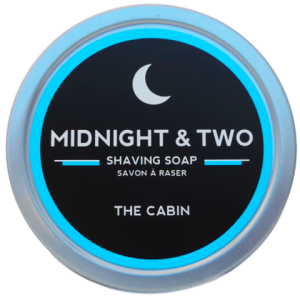 Traveling with shaving soaps and creams can get a bit tricky. Hard soaps that need a scuttle should be immediately be left behind and replaced with easier alternatives.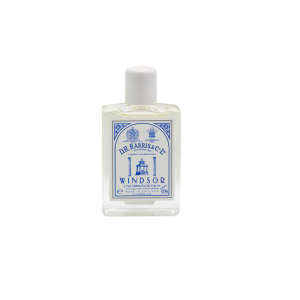 No shaving routine is complete without the use of aftershave or cologne. Depending on the nature of your trip, it might be best to avoid alcohol based aftershaves if traveling by air. Travel size aftershave and colognes or roll-on colognes come in convenient travel bottles and are perfect for those on-the-go. To eliminate the risk of bottles breaking, we advise purchasing products in plastics bottles when available.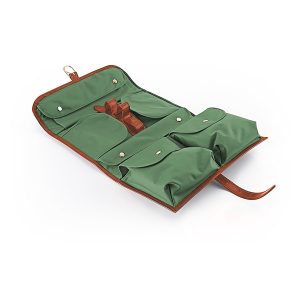 Now that you're committed to bringing all your precious shaving products with you, it's important to protect them from possible damage that occurs during transit. We strongly advise investing in a dopp bag to keep everything organized. A nice leather bag, for example, is distinguished and has enough room for you to store all the essentials and more.