Synonymous with quality and longevity, a Ruitertassen is the bag of choice for professionals. Established by Jacob de Ruiter of Belgium in 1925, and initially designed for teachers, Ruitertassen bags cater to professionals of all ages who seek functionality and efficiency over fashion. The company's "Buy it for Life" philosophy ensures classic pieces are crafted to perfection and endure every day wear-and-tear.
The making of the bag
The care and precision that goes into making a Ruitertassen bag is like no other. Staying true to tradition, operations continue out of its original Belgian tannery, which has been in use since the late 1800's. It is also one of the only tanneries that continues to specialize in 100% pure vegetable tanning.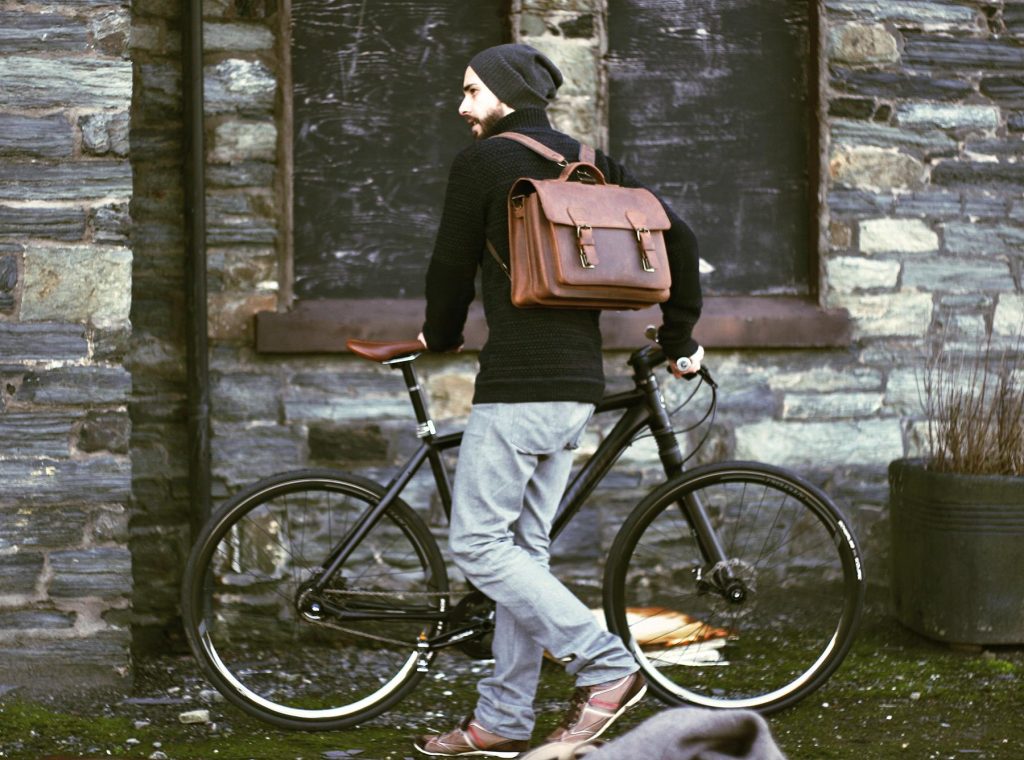 FACT: 2.6 mm is the minimum thickness of leather pieces
The Ruitertassen creation process begins by sourcing full or top grain European leather. Top or full grain leather is essential to the tanning and production process as it creates the rich and striking patinas of each bag. Leather is carefully inspected, and once approved, each piece is cut to a thickness of at least 2.6 mm for optimal performance and comfortable weight distribution.
FACT: Ruitertassen Heritage bags are eco-friendly and 100% chrome-free
Once selected and cut, leather begins a three-week tanning process in oak drums with vegetable extracts that includes mimosa, quebracho and chestnut bark. Ruitertassen's signature Vintage Leather collection is the only leather to undergo an additional two-week dye process to achieve their signature patina look. This technique creates soft leather with resonating colours that is featured throughout the Ruitertassen collection.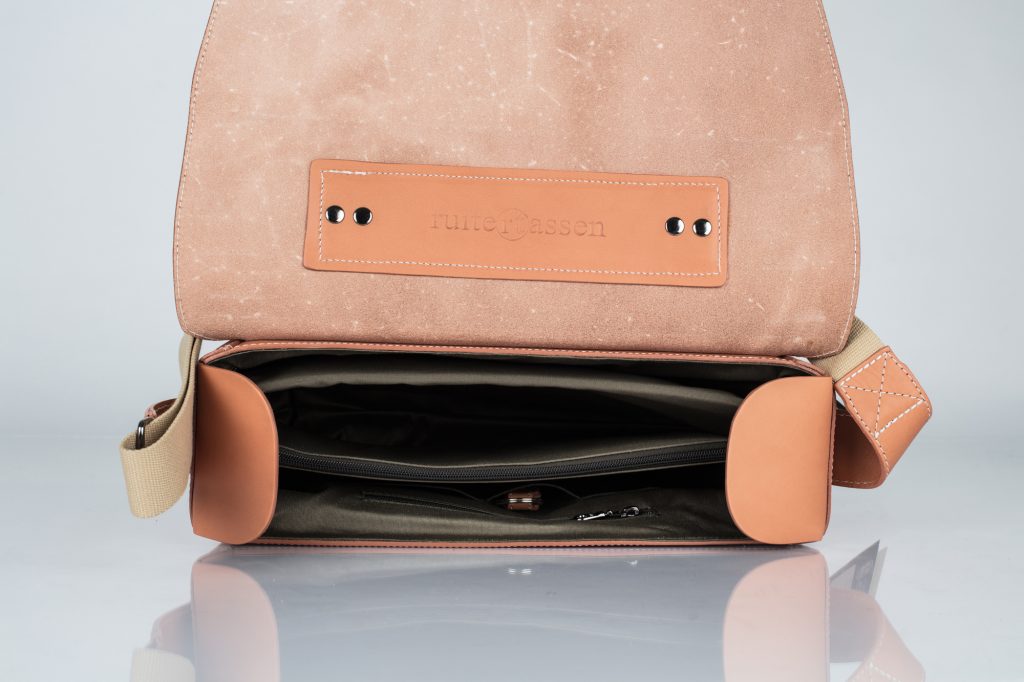 Elements of the bag
Just like their leather selection and tanning process, the composition of each bag is meticulously planned with superior materials. Each one sewn together using durable nylon that allows its user to easily carry more weight (approximately 35 meters of nylon thread per bag). To accompany the thread, industrial rivets are used and carefully pressed into the leather.
FACT: A Ruitertassen handle can lift 150 lbs.
Agile, sturdy, and secure German tuck locks allow for quick access to important documents and other belongings. Typically you'll find these on their traditional briefcases, messenger bags with other distinct hardware, on backpacks, and on weekend bags.
Caring for the bag
Along with the standard 2-year warranty on all Ruitertassen products, the company maintains a "lifetime workshop" so bag carriers will always have access to their expert craftsmen.
The company also offers detailed tips for maintaining your bag, such as:
Nourish leather with neutral coloured wax (always test a small spot on the bag first!)
If wet, use a towel and hairdryer to remove excess water
Rub stiff zippers with candle wax
Scratches can be buffed but most will darken over time
Whether you're just starting your professional career or have years of experience, investing in a Ruitertassen bag is guaranteed to serve to you well!