Perhaps the first thing that comes to mind when the topic of horns come up is a pair of fighting stags. And although these marvellous animals are the original source of horn, this natural fiber has been used for centuries to create handcrafted products, including brushes, combs, and even drinking cups.
There are only a few artisans left in the world who continue to manufacture such exquisite items by hand, including Abbeyhorn, the only company still hand-making horn combs in the United Kingdom, and the Danish company Hornvarefabrikken.
But make no mistake about it; horn isn't limited to only combs. This wonderful material can be used to craft a huge variety of items, including:
hairbrushes and combs
pocket knives
straight razor scales
cups
soap dishes
shaving brushes
razor handles
and more
Each artisan's workshop and process is as unique as their horn products are. Although Abbeyhorn is older by around 200 years, Hornvarefabrikken has become well-known among locals for their craftsmanship. After all, this company -whose name translates to the Hornware Factory – has been in operation since 1935. Just an upstart in the world of horncrafting, they have already won a number of International and European design awards. (Related: Which is better, plastic, metal, or horn combs?)
A visit to their workshop in the small town of Bövlingbjerg, showcases the talent of artisans who use traditional techniques as much as possible, to make natural products for their extensive collection.
Manufacturing Process
A lot of work, detail and precision goes into crafting each item, which is visible by viewing the unique traits of each piece. No two finished items are ever exactly the same, both in color, and in shape. After all, try finding two reindeer with exactly the same set of antlers.
Step 1 – Horn Selection 
After a close inspection for defects, cracks and other irregularities, horn is carefully selected.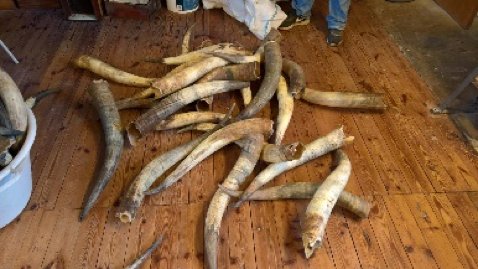 Did you know: Horn used by Hornvarefabrikken are naturally shed cow horns, sourced from domestic cattle of various breeds in Nigeria. They are also 100% bio-degradable and act as natural fertilizer when thrown away.
Step 2 – Outline Process
Once the horn is selected, artisans outline and saw the shape of an item using a band saw.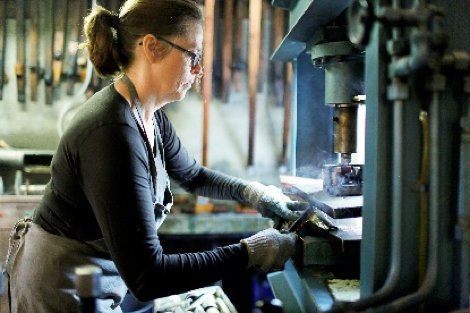 Step 3 – Sanding
Prior to being shaped, horns receive their initial sanding to soften tough edges.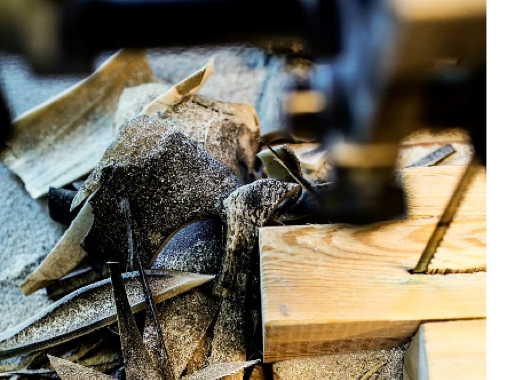 Step 4 – Shaping
To get just the right shape, horns are heated in hot oil to allow them to be softened and molded.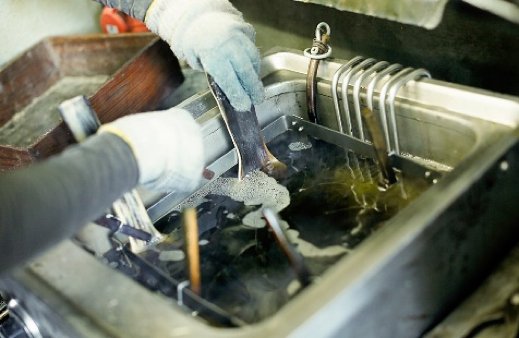 Step 5 – Trimming
After moulded to perfection, items are trimmed to remove any extra materials.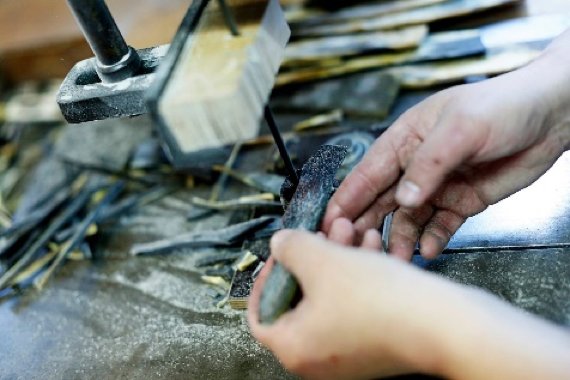 Did you know: Of all the horn items it's possible to make, combs are perhaps the most difficult. This is because of their many fine teeth. And while they can be delicate to use, they are often a great investment. Not only are they a rare example of traditional craftsmanship in a fast-paced world, but they are also made from the same material as human hair – the result of which is no static when you comb.
Step 6 – Final Touches 
A final sanding is performed to remove any impurities, followed by a clean polishing.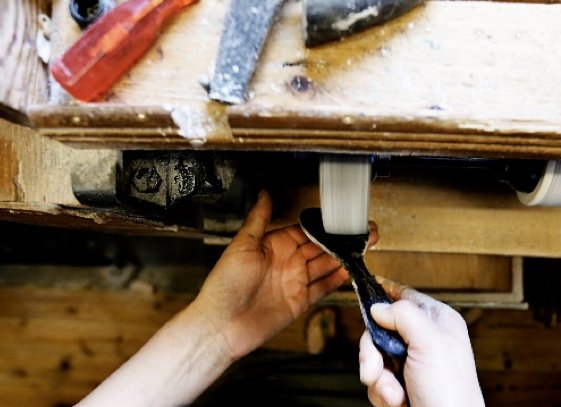 Care
Horn pieces are both beautiful and practical. If you own them, or are thinking about getting some, you'll want to extend their life by following a few simple guidelines.
Generally speaking, horn products should only be cleaned with lukewarm water. Avoid cleaning horn items with soap and hot water and be sure they are fully dried immediately after being wet. They are not dishwasher safe and should not be submerged in any type of fluid for more than a few seconds.
Due to their delicate nature, fine-toothed combs should be stored in a bag or protective sleeve.
Elegant and timeless, horn products are a simple accessory that add effortlessly an element of style. Browse the Hornvarefabrikken collection here.