In today's world of mass production, it's challenging to find quality products that are made using only pure materials, and natural processes. Japan's Ikeuchi Organic Inc. has been doing both and has redefined the traditional manufacturing process.
Established in 1953 by Tadao Ikeuchi, the company began production in a bonded factory and slowly began to export to Europe in the late 1960's. Today, Ikeuchi products can be found across Europe, North America and Asia thanks to independent and major retailers which includes partnerships with the World Wildlife Fund and the Body Shop. (Related: Where to find Ikeuchi Towels)
What Makes an Ikeuchi Towel?
Ikeuchi towels are best described as organic, pure, natural and safe. The company seeks to create products that other companies cannot produce which sets them apart from industry competitors and has been a guiding principle of their success.
Organic from start to finish, the fabrics sourced for their range of products are fair trade and grown solely on farms that are chemical and pesticide-free. Their organic cotton is also certified by the Global Organic Textile Standard (GOTS), an organization which sets global standards for organic certification.
Towels are also free of preservatives and artificial pigmentation. Colour is naturally added by using dyes from herb and plant extracts.
Great emphasis is also placed on sourcing fair trade materials to support and give back to local communities who harvest the cotton and bamboo.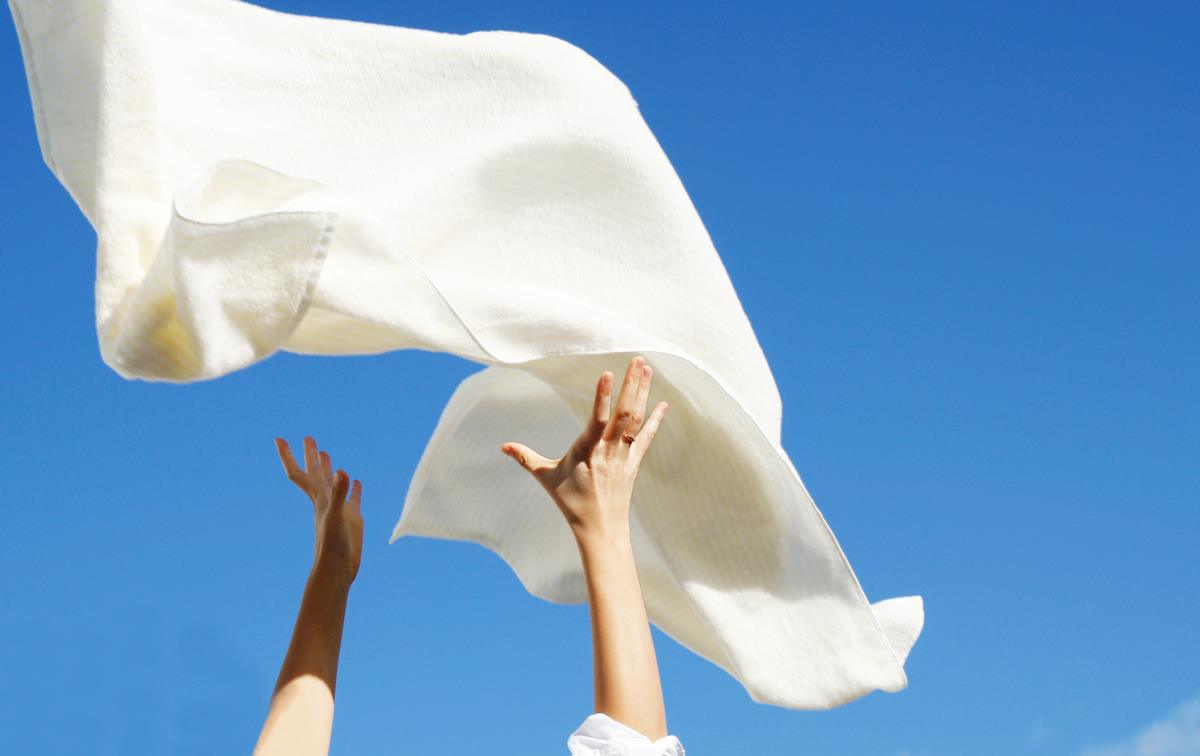 Friends of the Environment
To stay true to their claim of making a fully organic product, a great deal of preparation, planning and investment goes into crafting each and every piece of fabric. Their philosophy is to create a "Life Fabric" that is made responsibly and safely without jeopardizing the environment.
With sustainability as one of their core principles, Ikeuchi is one of the only companies in the world whose energy is 100% derived from wind power. Combine this with their advanced wastewater purification system and ozone bleaching techniques, they have virtually eliminated their environmental footprint.
Ikeuchi Towels
When you hold an Ikeuchi Organic towel, you're holding a piece of nature. Made of pure hand-picked cotton and bamboo, Ikeuchi towels are lush, impeccably soft and exceptionally absorbent. Their Organic towel collection is numbered and named to identify characteristics unique to their manufacturing process. You can choose the right towel for you by using the chart below: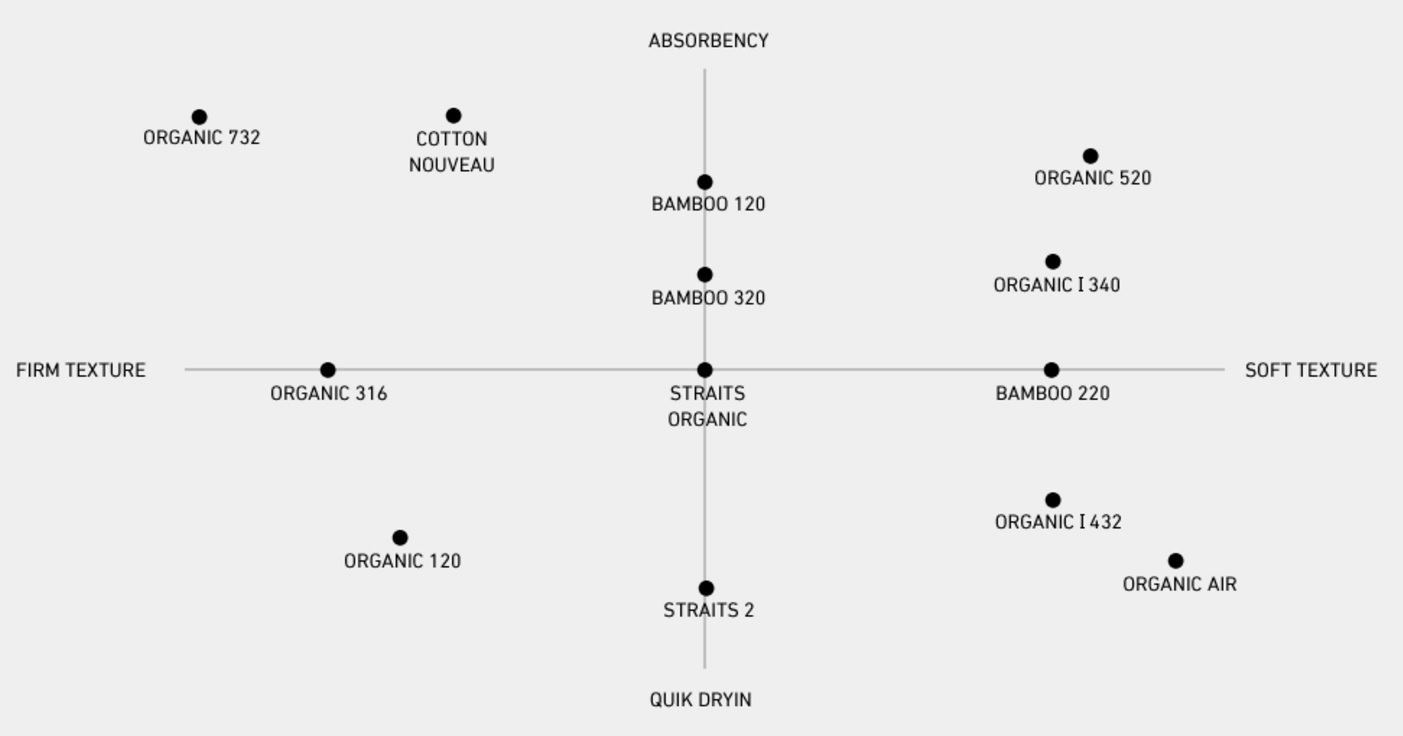 Care Instructions
An Ikeuchi towel is far from ordinary and you'll want to properly maintain it to ensure you enjoy years of softness and absorbency. Here are a few things to know when caring for your Ikeuchi towel:
Shower ready – There is no need to wash an Ikeuchi before use. Their unique materials make them for use as soon as you
Wash with natural detergents – Keep the purity of the fabric by using natural detergents or powder soaps. If possible, avoid using fabric softeners or synthetic detergents
Wash in warm water – Avoid washing towels in hot water. The recommend washing temperature is less than 40 degrees Celsius (104 degrees Fahrenheit).
Air dry – Hang towels horizontally to dry in the sun. When damp, move towels away from the sun to avoid texture deterioration. Minimal use of dryers is strongly recommended. It is important that towels are fully dried before being stored. Dyes may be transferred from damp towels.
Pulls or fraying  – Gently cut threads from the bottom to prevent spreading.
Ikeuchi continues to develop new and innovative manufacturing process and products. We're excited to see what new items the come up with next. In the meantime, we'll be enjoying their plush towel line. Don't take our word for it, try one out for yourself!