During our recent trip to Milan, we stopped by a few different barbershops to share an authentic view of Italian wet-shaving and grooming culture. From traditional to modern and everything in-between, Milan has some of the best barbershops we've ever seen.
Milan's original and the most recognized barbershop is that of Antica Barbieria Colla di Franco Bompieri. Founded in 1904, their knowledge and experience remains unmatched. In the center of Milan, you'll find their unassuming shop tucked away on a quaint side street, Via G. Mornoe, just off of Via Alessandro Manzoni.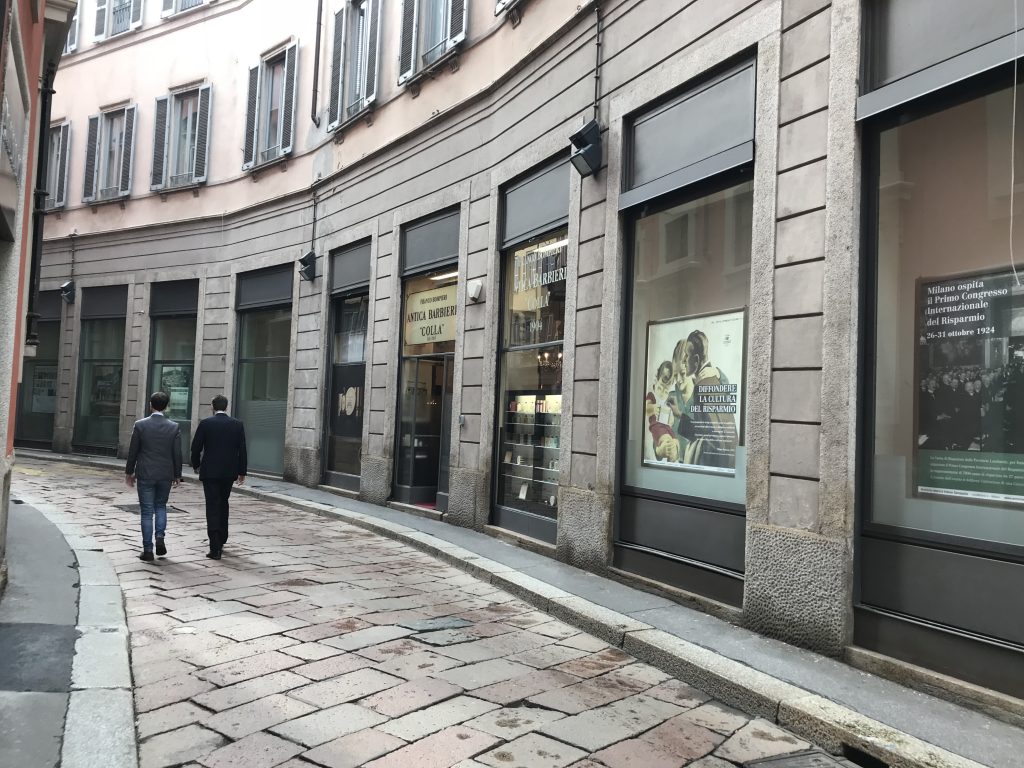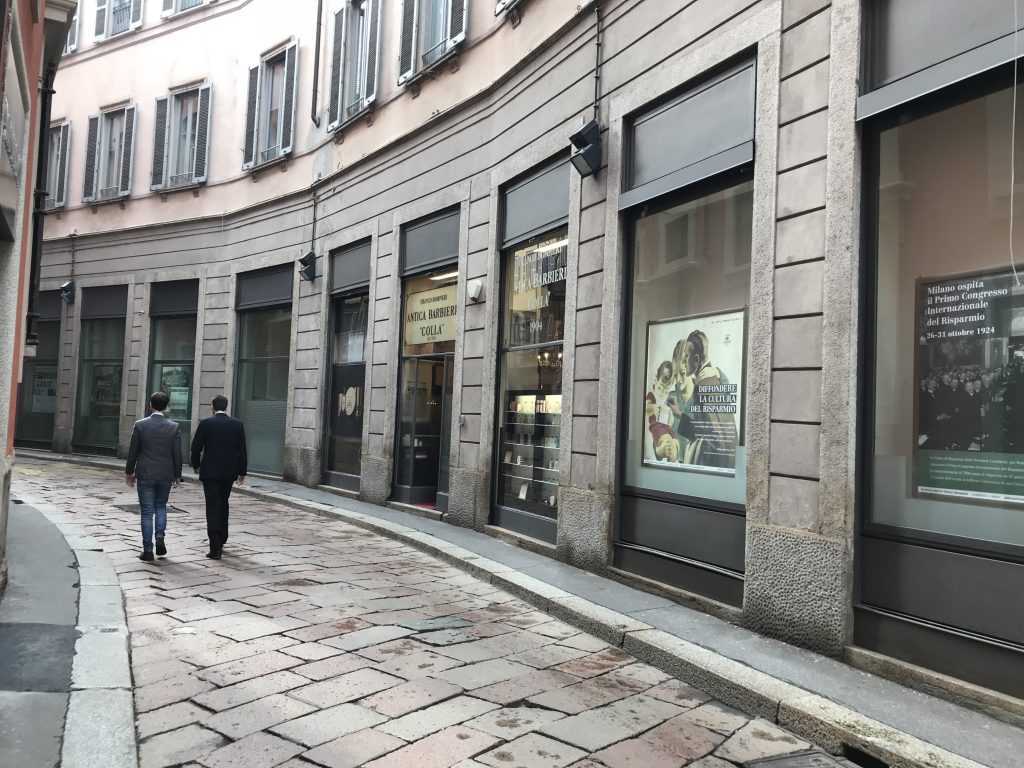 Step inside and you'll be taken aback by the rich history that fills the shop, ranging from antique barber chairs to collections of old photographs and tools on display. You'll also be quick to observe the silence that fills the room; this is intentional to allow their skilled team, dressed in traditional white barber coats, to concentrate and hear the sound of the blade with each pass.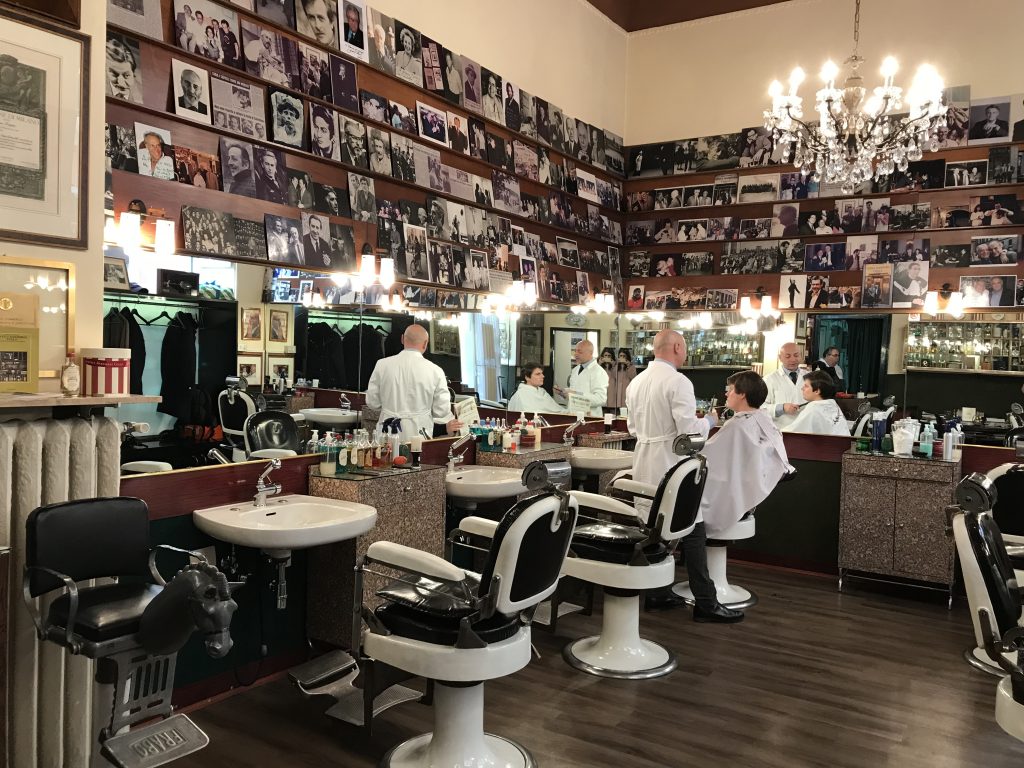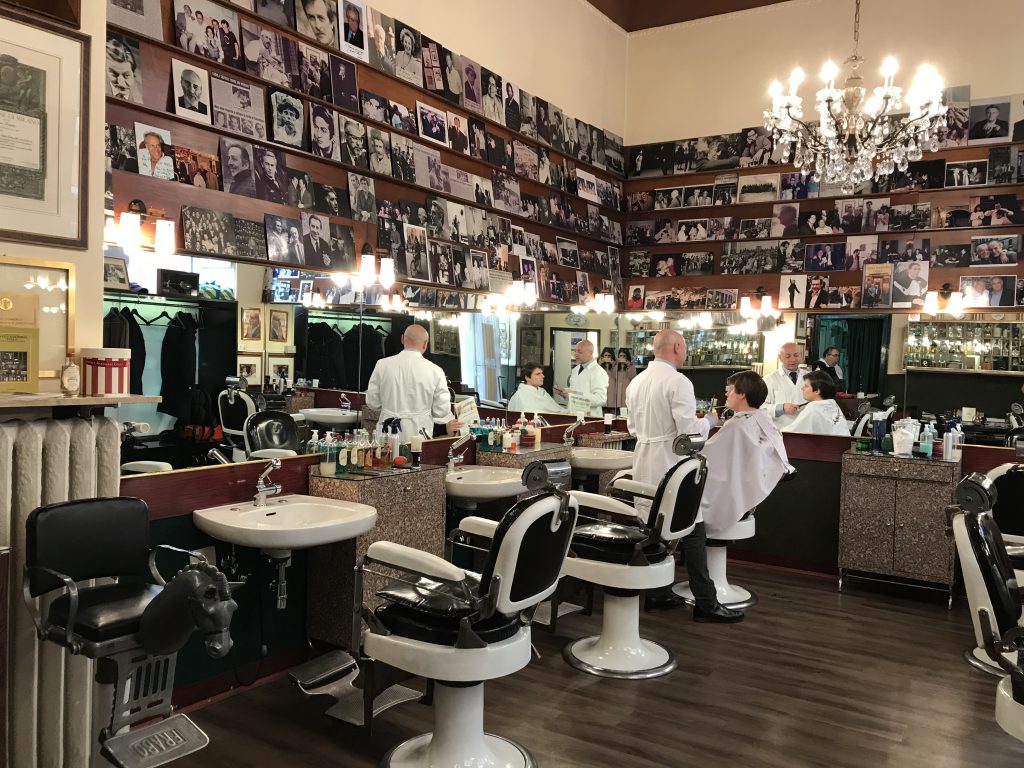 The Antica Barbieria Colla line reflects this precision and perfection. Their product line is designed to care for hair and skin during each stage of the shaving process.
Acqua di Parma
In Milan, Acqua di Parma's barbershop can be found among other high-end stores on Via Gesu, located across from the likes of Cartier and Brioni, a famous men's suit and tailor shop.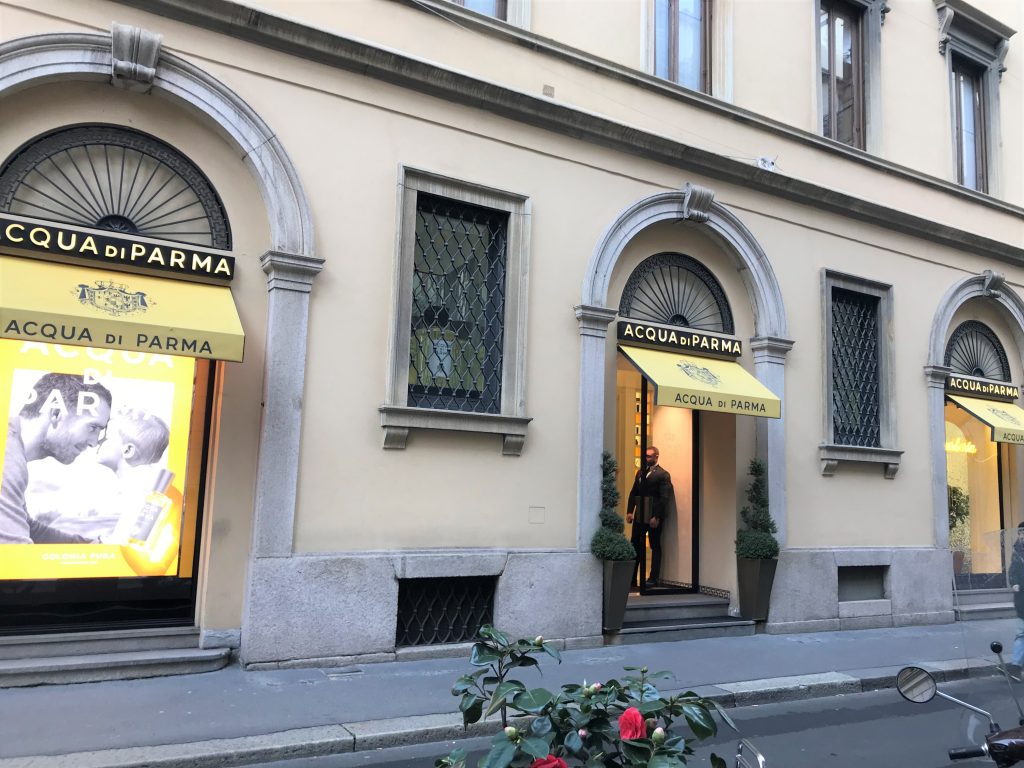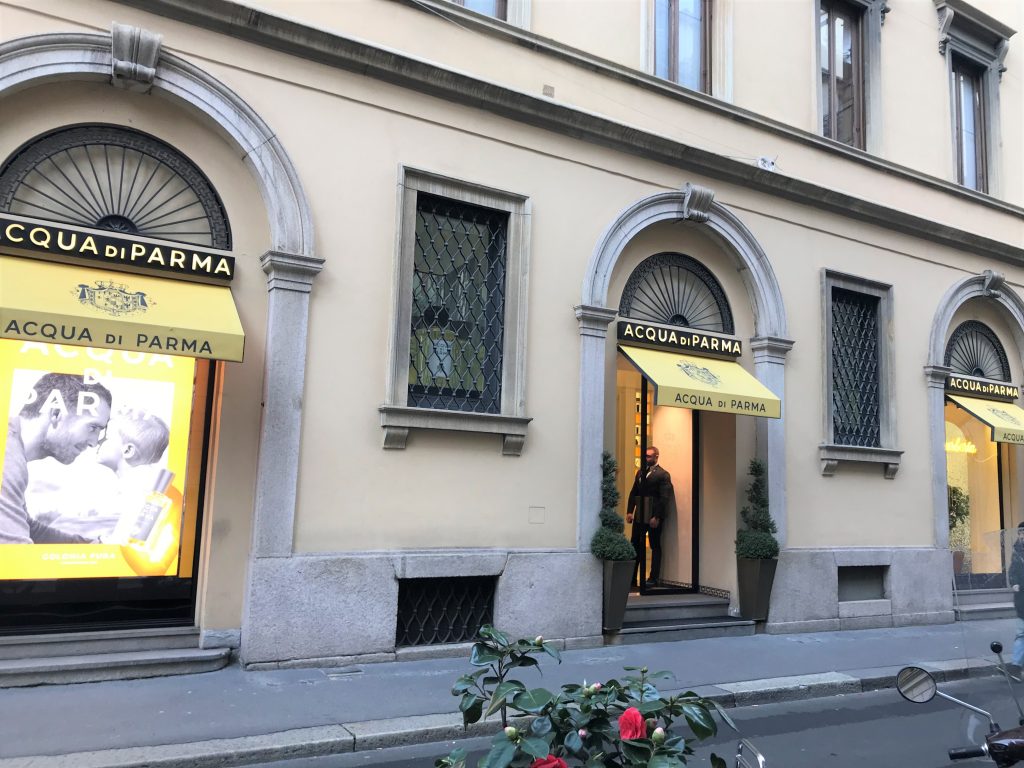 Founded in 1916 as a luxury perfume and cologne manufacturer, they have diversified over the year become a lifestyle and fashion company. Walking into their store is like stepping into a magazine ad with their exceptional décor and product styling. Hidden behind their men's selection of colognes and shaving tools is a black door that leads to their exclusive barbershop. Serving only one client at a time, their barbershop gives you an incomparable personal grooming experience.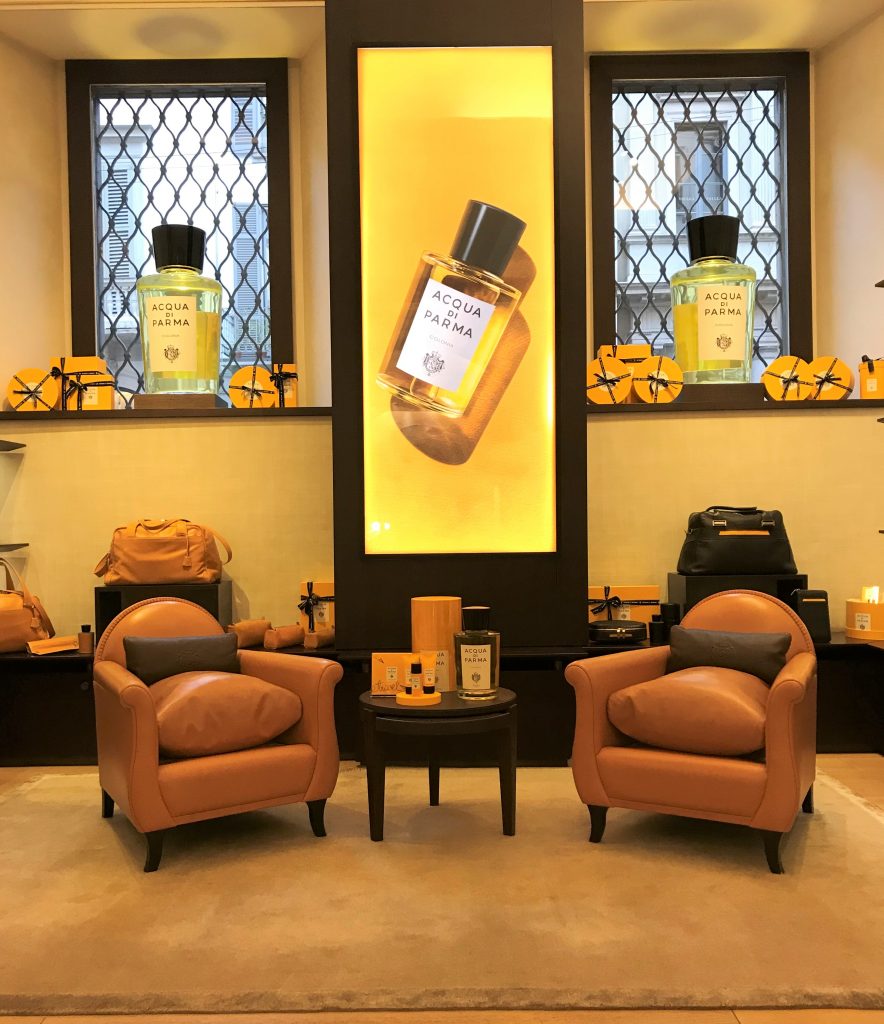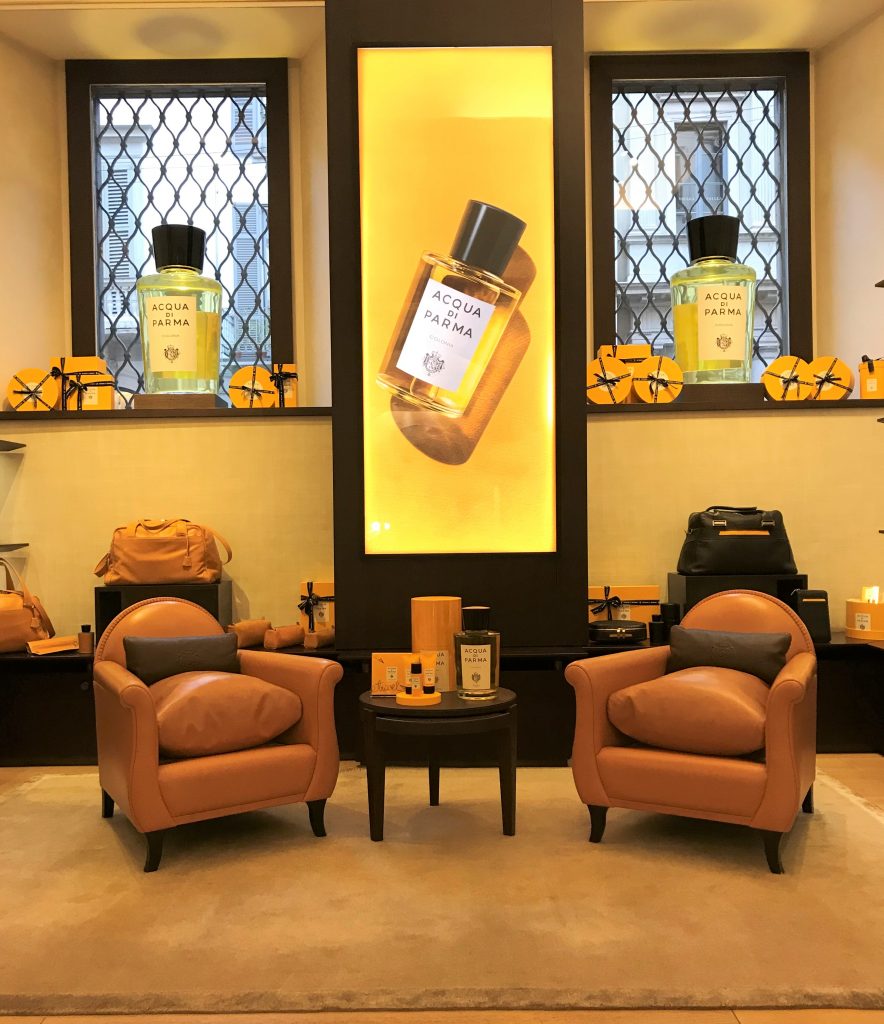 Barberino's
With two locations in Milan, Barberino's reintroduces classic luxury. Its shops are styled like those of the 1920's, giving its clients a modern take on old-school charm.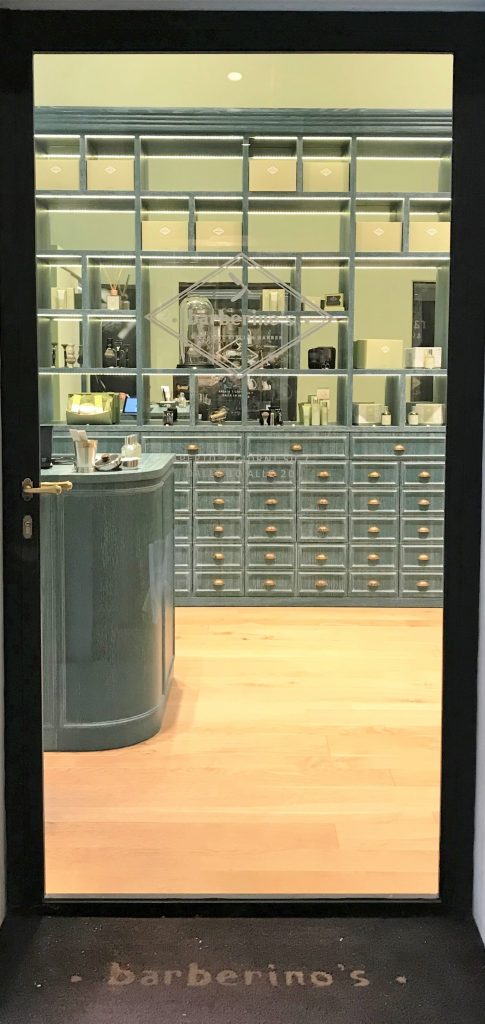 Its simple décor and small details make are what give it flare. Rich in history, the shop is named after an Italian barber who emigrated to the United States and worked under the name Barberino. The shop has their own product line, along with a training school for aspiring barbers.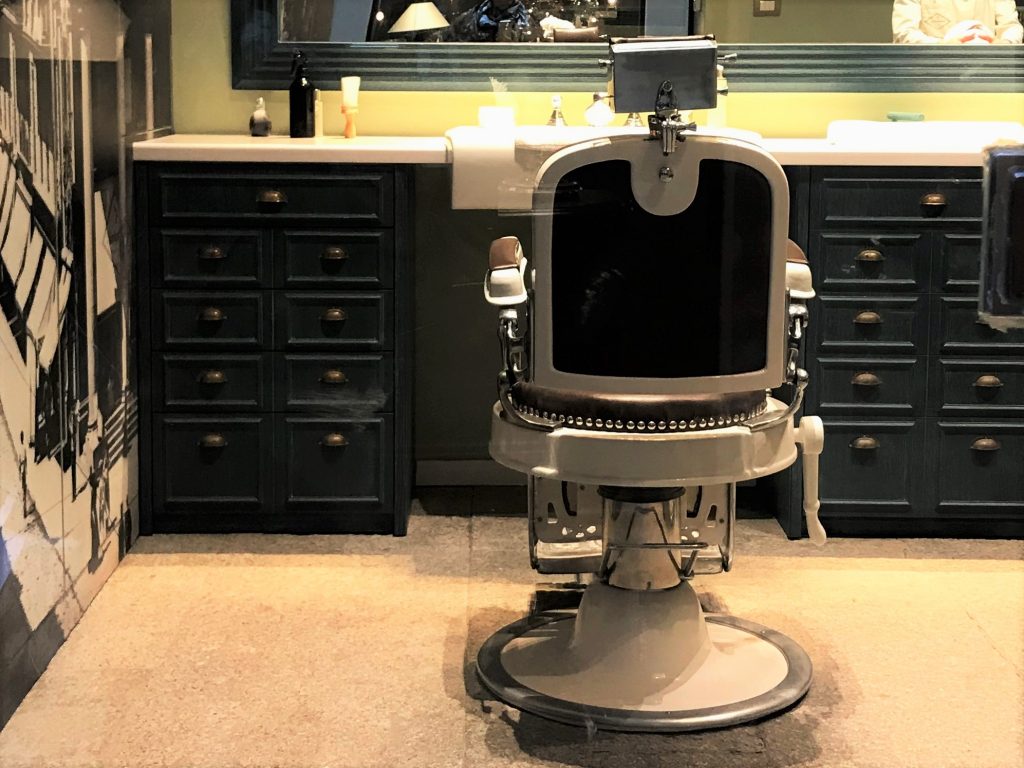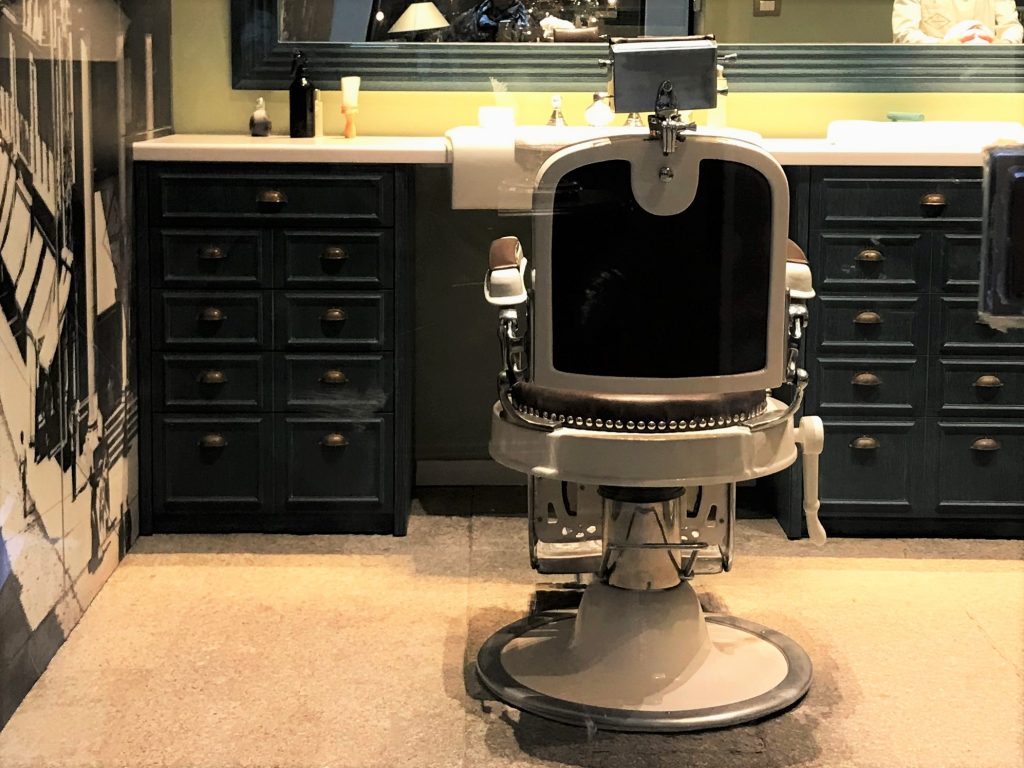 Bullfrog is a modern barbershop and a relatively new addition to the grooming scene that opened in 2013.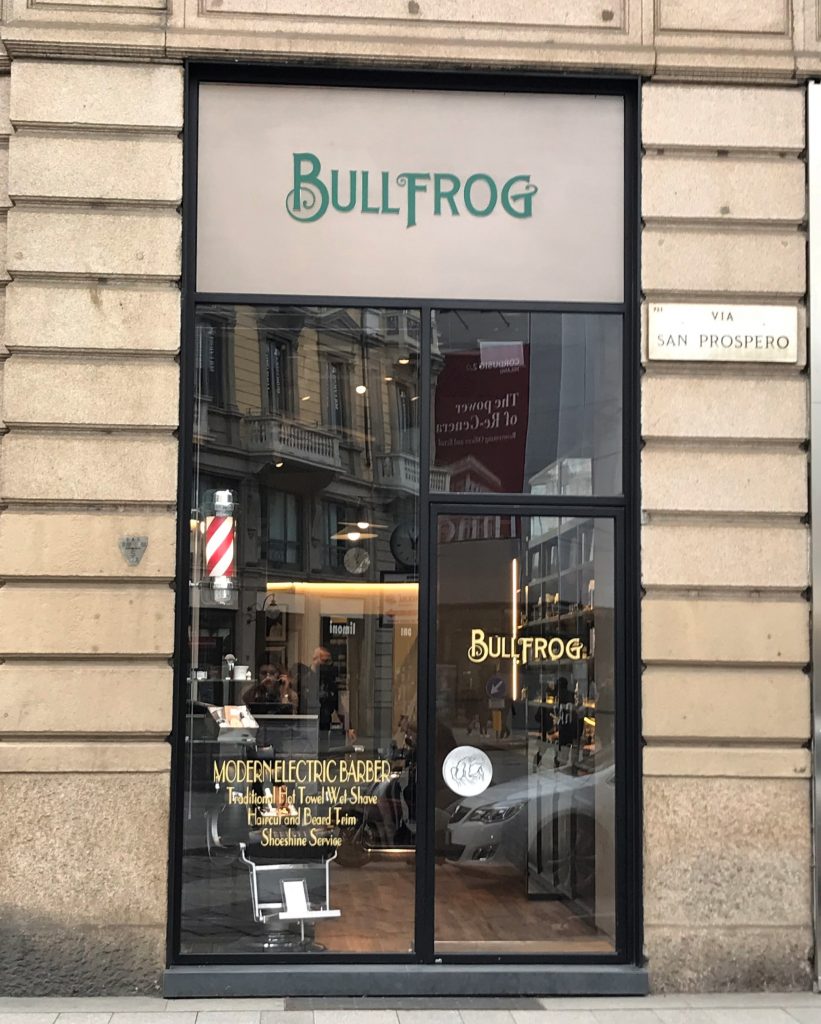 The shop offers traditional grooming services, including wet shaves, haircuts, and shoe shining, with a modern flare. Bullfrog was established as an Italian version of a typical American barbershop which tries to recreate the feeling and atmosphere of New York.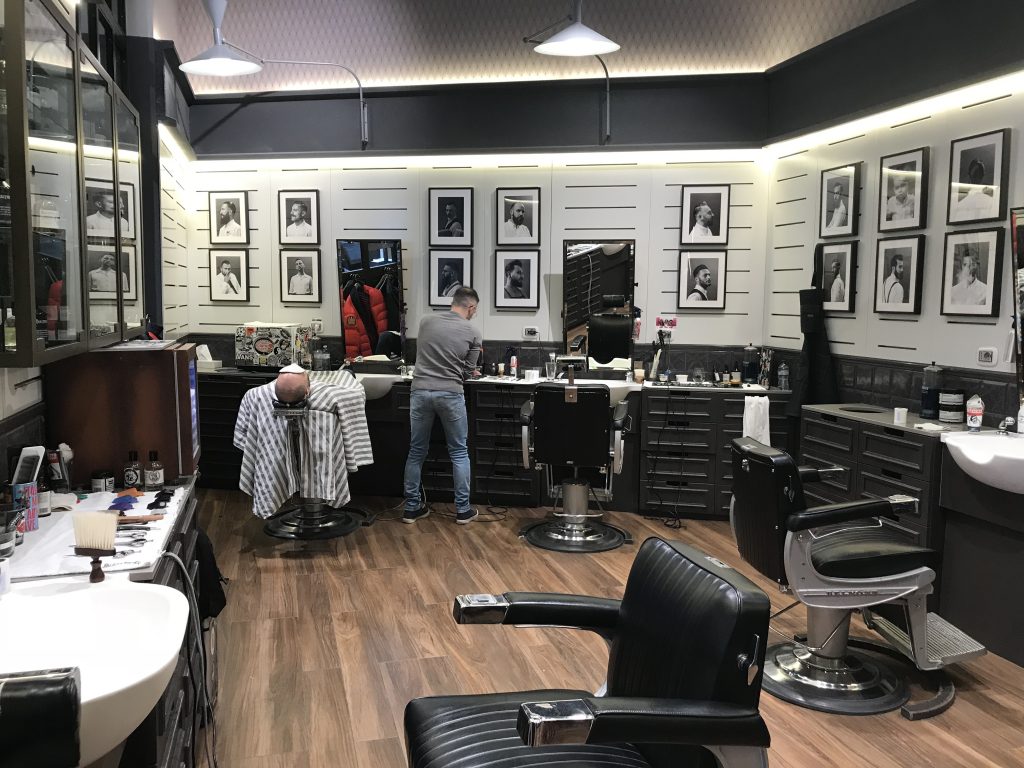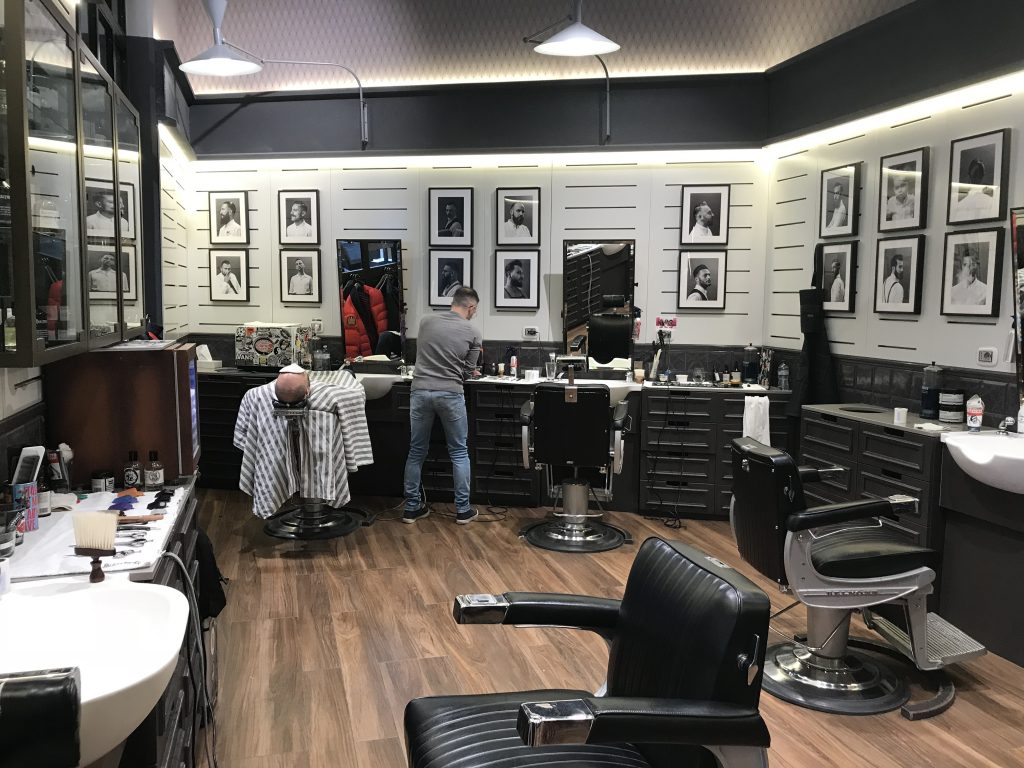 They have found success with four locations in Milan, another six across Italy, and one in Switzerland. The shop uses their own line of quality products and offers a training program called the Bullfrog Barber Academy.
SG Barbershop
The SG Barbershop is classic traditional bringing back old school flare.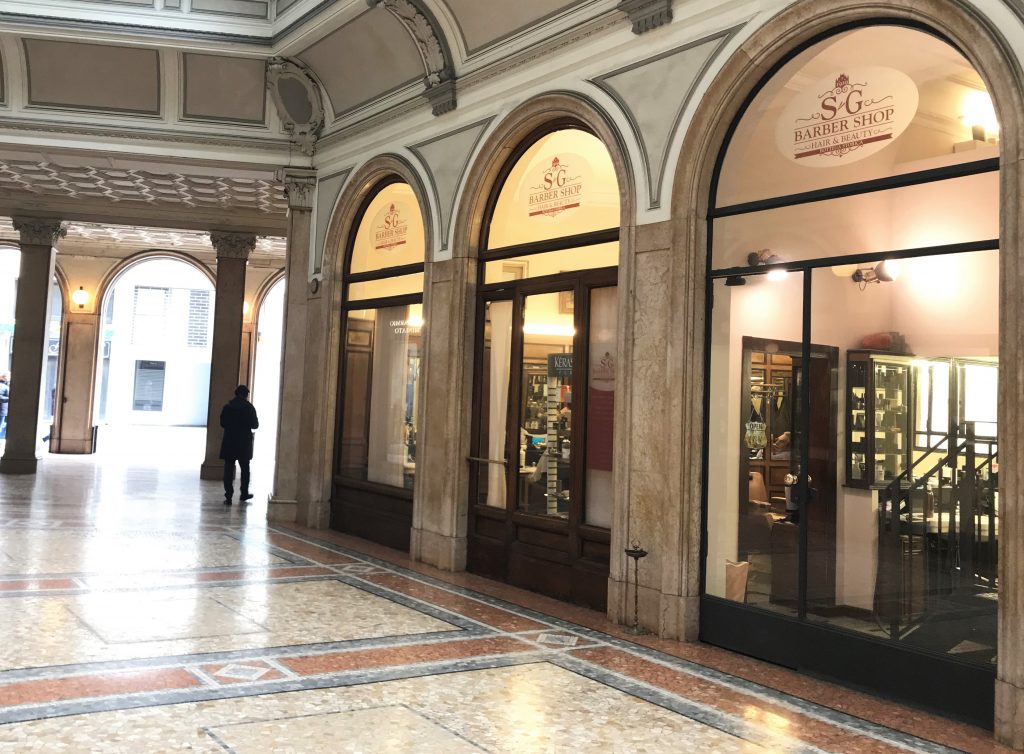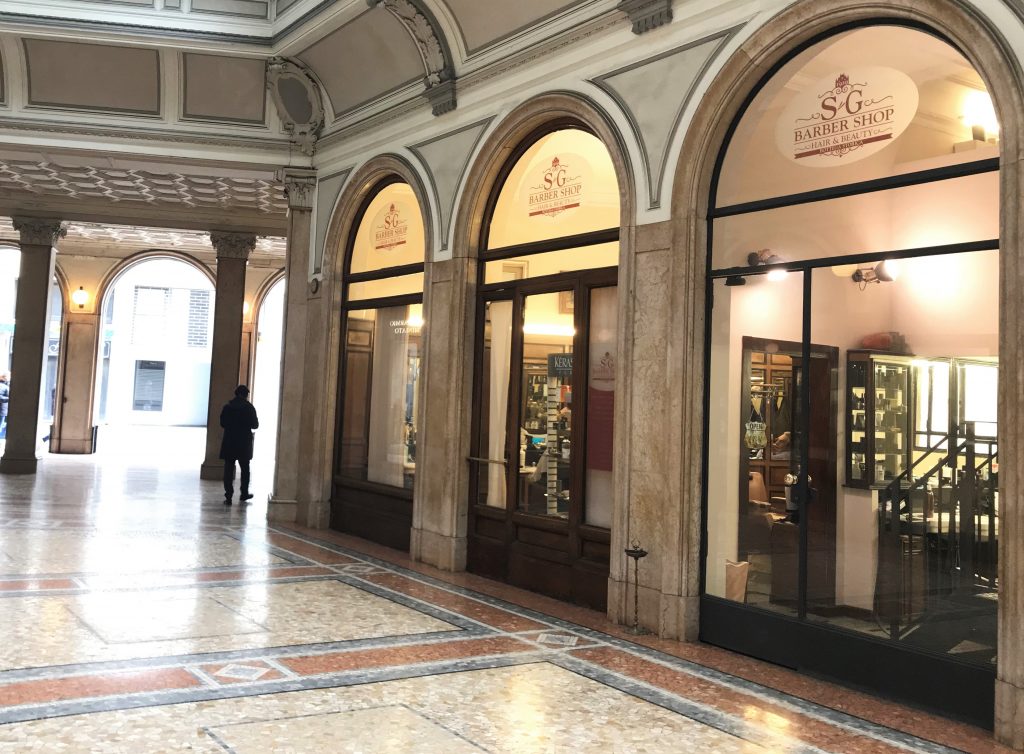 Operating since 1929, the shop has everything you'd expect to find in an Italian barbershop including retro barber chairs, displays of fine Italian grooming products, and a welcoming and relaxed atmosphere where you'll find locals catching up on the daily news. Located just minutes away from the main downtown attractions on Via Giuseppe Mazzini, the barbershop is known for their precision and quality grooming.