To properly care for your hair, it's essential to determine the type of hair you're working with. Without knowing your hair type, your hair care routine can cause more harm than good. Along with aging, environmental, climatic, and even emotional changes affect hair. To help you better manage your hair, we've put together simple hair care tips for basic hair types.
Hair Types: Texture
Thin/Fine Hair
Thin and fine hair has a small cross-section and is usually very sleek, shiny and easy to maintain. The downside is that it tends to look rather lifeless and always the same if you don't know how to style it. It tends to lack volume and body and often looks flat.
Hair Treatment
Brushing 101:

Use soft to medium, natural-bristled brushes, as they cause little breakage.
Comb gently when necessary.
Always use a comb when combing wet hair.

Shampoo 101:

Protein-based shampoos are best. There is no need to use conditioner. If your hair is weak, use products with vitamin B.

Tip: Strong hold hair styling products will give you the best look.
Recommended products: Kent OE1 Hand-finished Hairbrush, Baxter of California Daily Fortifying Shampoo
Medium/Normal Hair
Easy to manage, medium to normal hair is shiny and can be styled almost any way. It's well-balanced and not easily affected by climatic changes.
Hair Treatment
Brushing 101:

Medium to stiff-bristled brushes are best.
Use hair combs when brushing wet hair.
Tip: Bend your head a bit forward and start brushing your hair from the nape of your neck moving forward to the front of your neck. Not only does that add desirable volume but it also feels great!

Shampoo 101:

Your can choose almost any type of shampoo to use daily with occasional use of conditioner.

Tip:  Gels, pomades and hair waxes, work great with medium to normal hair!
Recommended products: Men's Pearwood Military Hairbrush, Billy Jealousy Typhoon Tango Tea Tree Conditioner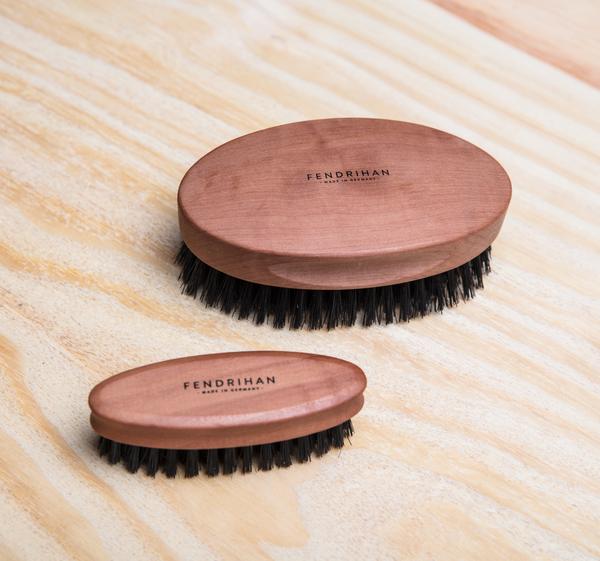 Thick/Coarse Hair
Thick hair can be difficult to manage because its rigid texture makes it challenging to shape. Flattering thick hair styles are shaggy, layered and jagged cuts which cause better hair definition.
Hair Treatment
Brushing 101:

Use a stiff-bristled hair brush for thick hair, to not just comb through your mane, but also to nourish scalp better. When blow drying hair, point the blower downwards as this helps keep hair smooth and manageable.

Shampoo 101:

Avoid shampoos with proteins and use conditioner regularly.
Volume adding shampoos and conditioners are not needed, rather look for those that promote sleekness.
If your hair is dry,  use shampoos for dry hair like those with with milk or shea butter.

Tip: For deep conditioning, massage a bit of coconut oil into your hair and scalp and let is rest for an hour before washing out with shampoo.
Recommended products: Fendrihan Olivewood Military Hairbrush with Firm Wild Boar Bristles, Ogallala's Creamy Bay Rum & Vanilla Soap & Shampoo Bar
Hair Types: Moisture Levels
Dry Hair
Dry hair lacks moisture caused by anything from excessive chemical treatments to genes to environmental factors. Dry hair is often fragile making it prone to damage, split ends and dandruff.
Hair Treatment
Brushing 101:

Use fine-bristled brushes and always use a comb to detangle hair.

Shampoo 101:

Best hair care products include moisturizing and nourishing shampoos and conditioners.
Look for products with shea butter, sorbitol, glycerin or natural oils such as olive or argan oil.
Avoid products with mineral oil, and petrolatum which prevent moisture from being absorbed.
Shampoo as little as possible.

Tip: Try hot-oil treatments and avoid chemical treatments. Use natural products as much as possible.
Recommended products: Koh-I-Noor Wood Handle Oval Hairbrush with Boar Bristles and Nylon Pins, Haslinger's Propolis Honey Shampoo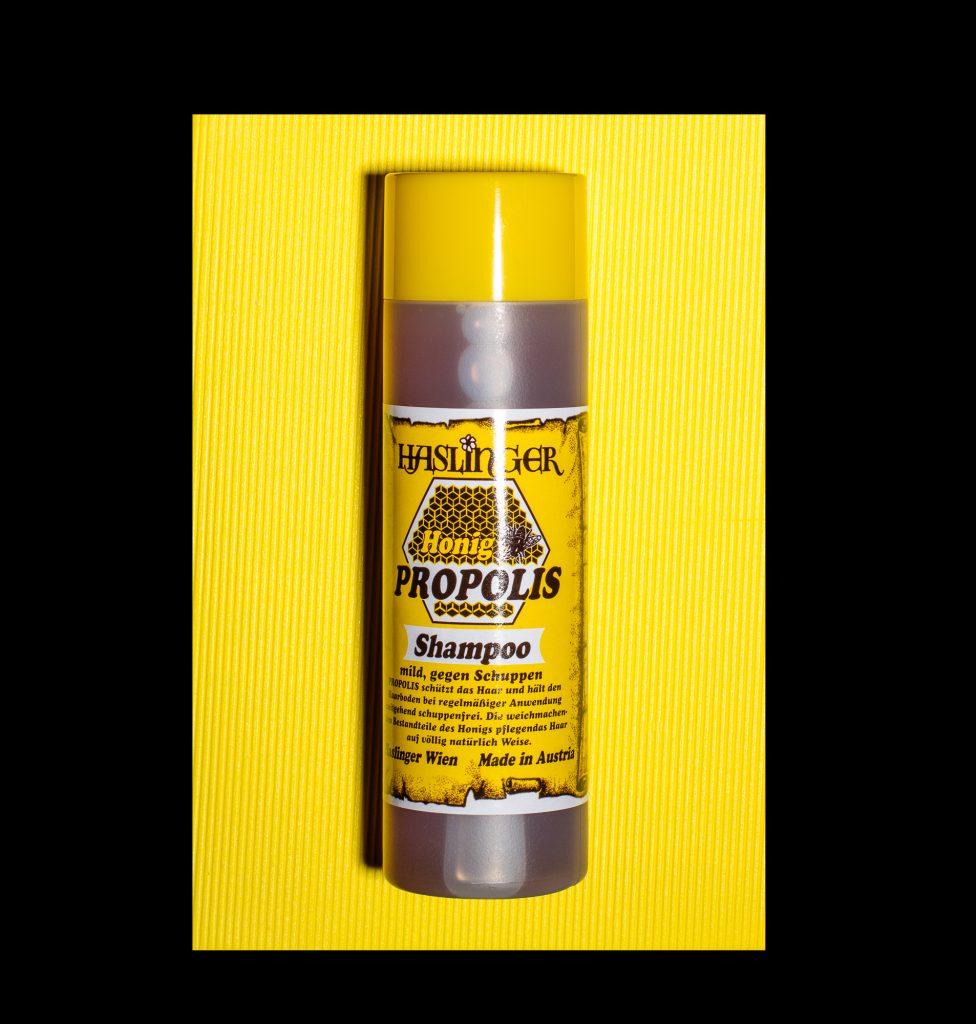 Oily Hair
Oily hair is the caused by increased sebum production which can be genetic or caused by outside factors.
Hair Treatment
Brushing 101:

Don't over-brush your hair as this can stimulate your oil glands.
Combs are better but if you prefer a brush, try something with boar bristles,

Shampoo 101:

Use a clarifying or anti-residue shampoo are key. Pay attention to your scalp when shampooing as this is where the oil starts.
Use hair conditioner sparingly and focus on hair tips instead of scalp.

Tips: Avoid chemical products as much as possible and try home remedies such as lemon rinses.
Recommended products: Antica Barbieria Colla Nut Shampoo, Fendrihan Beechwood Men's Comb
Hair Types: Waviness
Straight Hair
Straight hair is easy to style and manage. It doesn't always translate into having dull, lifeless locks but for many men, that may be the case.
Hair Treatment 
Brushing 101:

Regular hair combs or brushes are ideal. To add volume, use a vented brush.

Shampoo 101: If you wish to add more life to your hair, use shampoos that add volume and definition to your hair.
Tip: Incorporate styling waxes, hair gel and pomades in your hair care routine for a polished look.
Recommended products: Brickell All-in-One Wash, Fendrihan Oval Olivewood Pneumatic Brush with Wooden Pins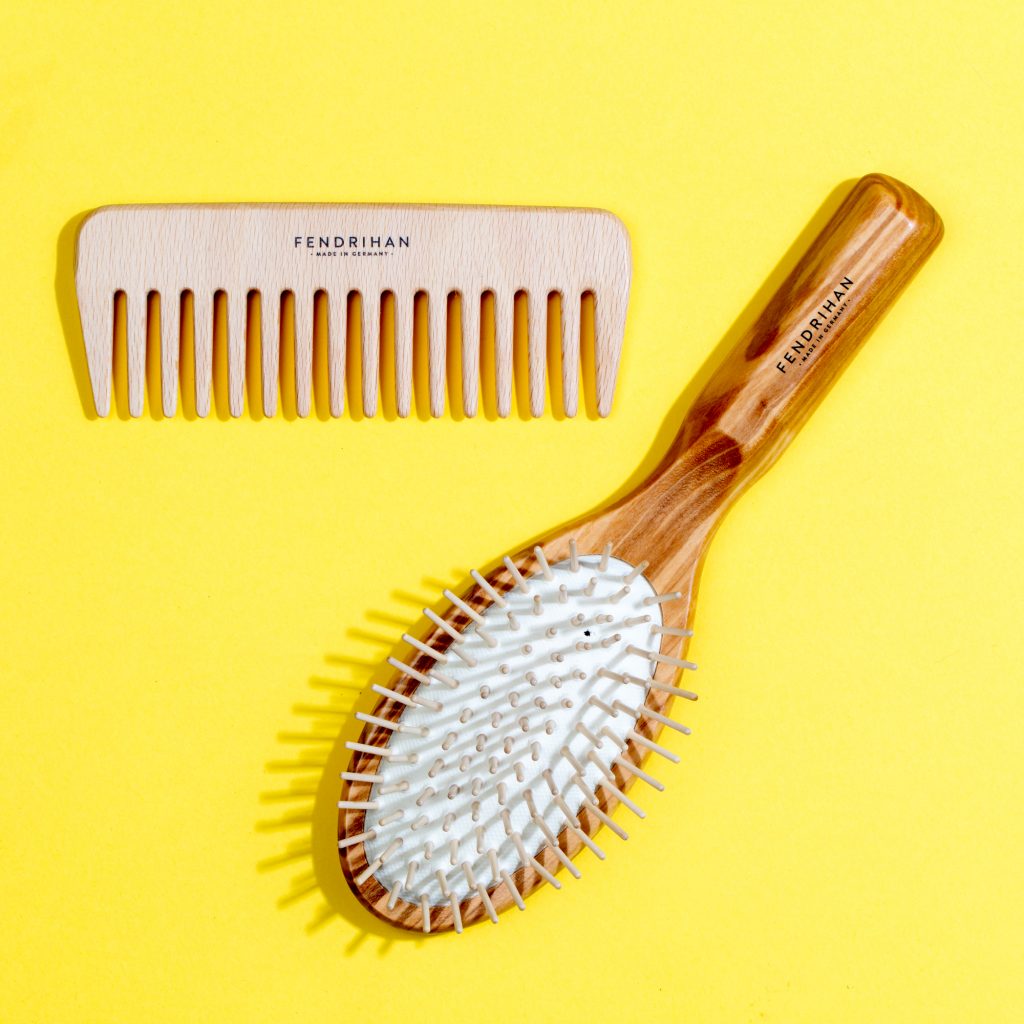 Curly hair
Those with curly hair may be prone to dry and brittle strands so proper hair care is essential to getting the right look.
Hair Treatment
Brushing 101:

Wide-toothed comb are best.
Avoid narrow-toothed combs and brushes.

Shampoo 101:

Moisturizing shampoos, or those designed for curls, are recommended.

Tips: Curl defining products will make all the difference.
Recommended products: Widu Wooden Hair Pick, Baxter of California Cream Pomade 
Thinning and Receding Hair
While thinning and receding hair is normal, and let's face it, inevitable,  there are certain things you can do to prevent thinning hair.
Hair Treatment
Brushing 101:

Brushing DOES NOT cause hair to fall out. However, if your hair is thinning, avoid brushing so you're not creating more damage.
Brush only when necessary, using a soft-bristle brush.

Shampoo 101:

Mild shampoos, and those designed for thinning and receding hair. are best.
Use volumizers to add more life into your hair.
Avoid items that contain paraffin.

Tip: If your thinning hair is already intense, you may try to shave your head completely to disguise the balding or thinning by providing an even look to your scalp.
Recommended products: Jack Black True Volume Thickening Shampoo, Fendrihan Pearwood Hairbrush with Light Bristles,