We've listed our best-selling models to help you compare, contrast, and hopefully make an informed decision, when selecting your next safety razor. It's no surprise that a handful of brands dominate the top 10 spots on our best-selling list. Quality, performance, and durability are common features you'll find in the top models. Here are the BEST safety razors, according to our customers:
10. Parker 99R Barber pole Double-Edge Razor, Butterfly Opening
"Hefty, well built, solid and an extremely close shave." – William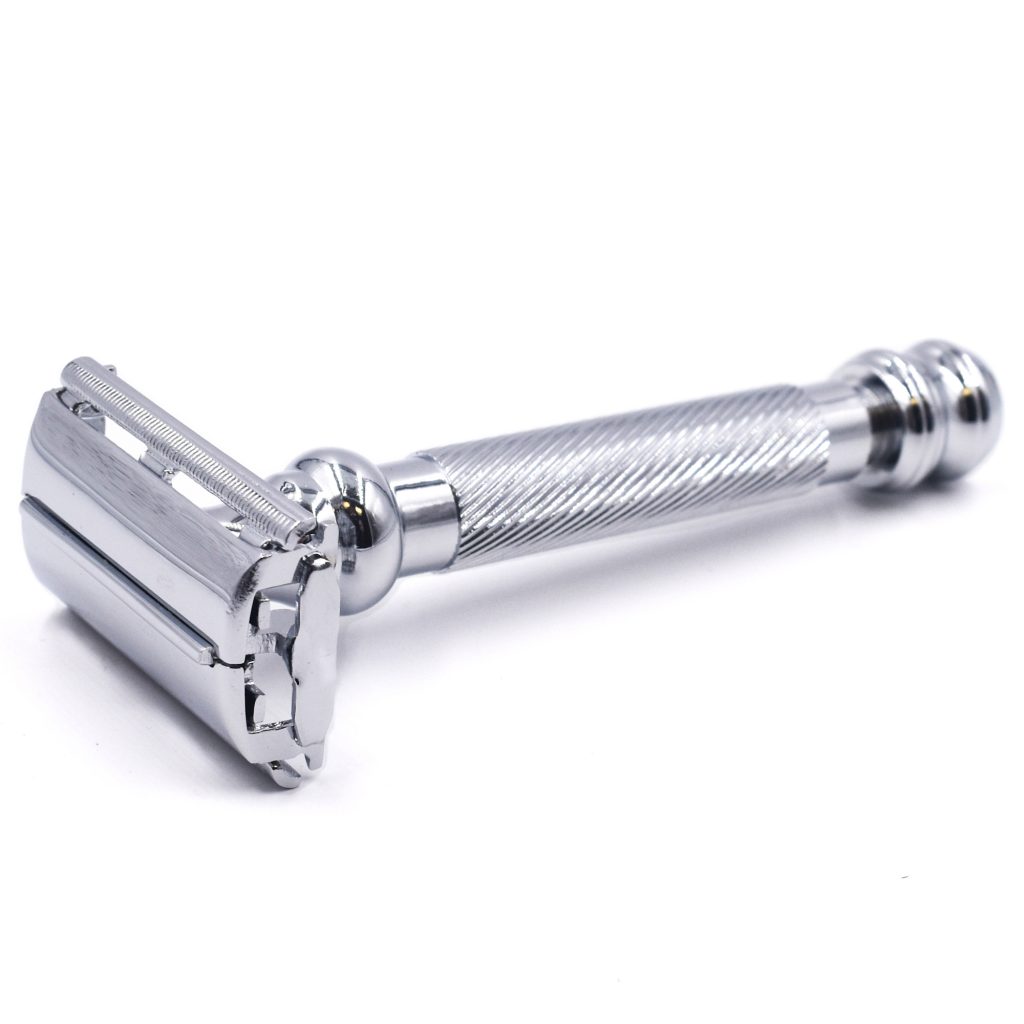 With its butterfly opening, the Parker 99R is easy to load and use. The knurled barber pole style handle ensures a firm grip for added comfort during use. Giving a mild shave, it is ideal for beginners.
9. Edwin Jagger DE89 Classic Double-Edge Safety Razor, Chrome Plating
"Overall great experience with this razor. The handle has a nice chrome finish and is not slippery at all when shaving." – Anthony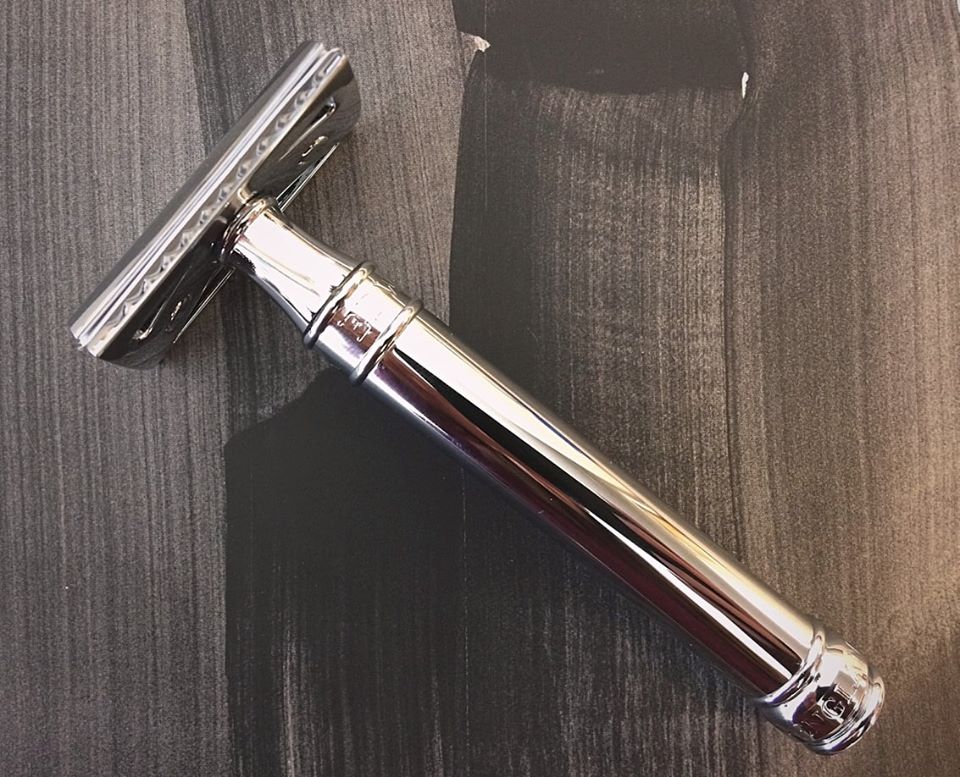 A classic model from a well-known brand, the Edwin Jagger DE89 has a closed comb head for a mild shave. It has a lustrous appearance and a smooth handle which some prefer to the lined model (#3 on our list).
8. Merkur Futur
"I've been using this razor for almost a decade now, it has held up immaculately. It has a good weight, is very high quality and will last a lifetime if you take care of it." – Andrew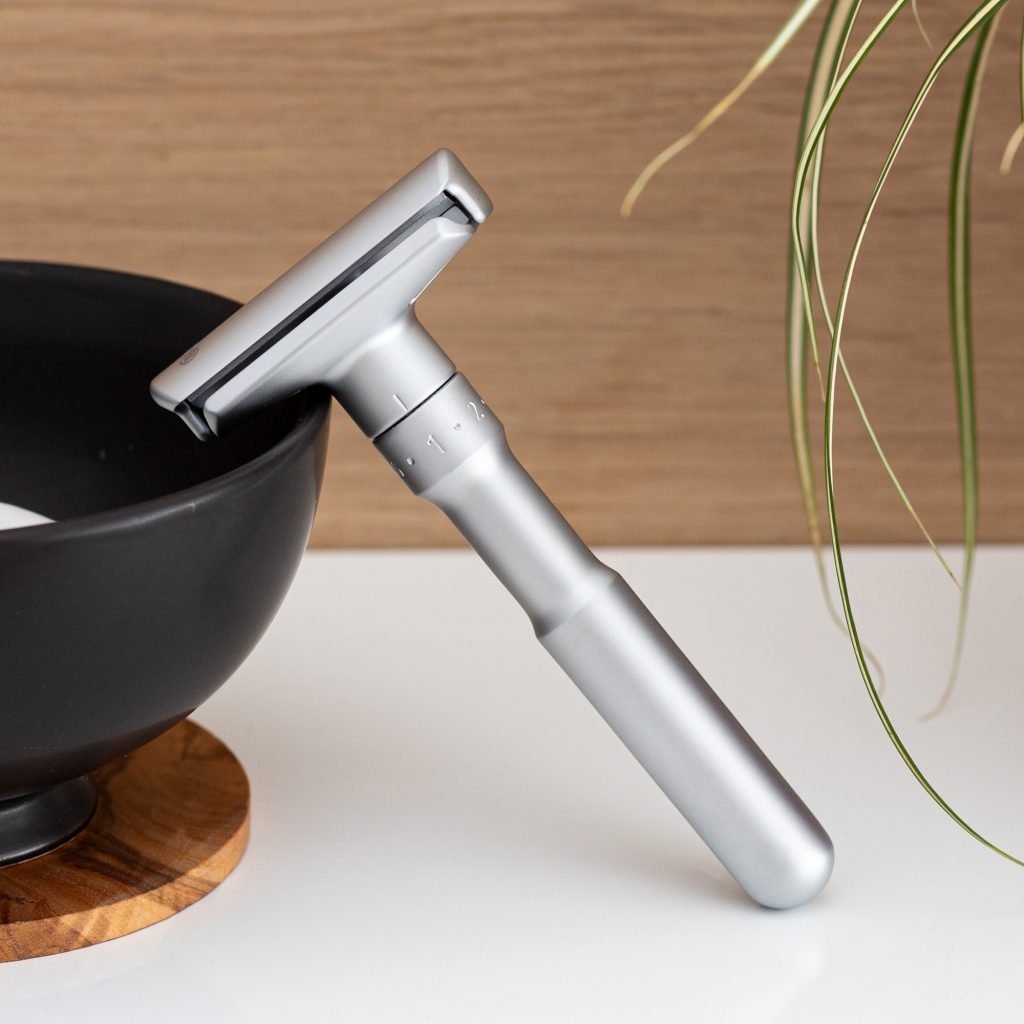 The only adjustable model in the top 10, the Merkur Futur is in a class of its own. Its adjustable head, hefty weight, and durable construction are its most appealing features. Six settings allow the user to start mild shave and gradually increase the aggressiveness simply by turning the handle. The model featured here has a satin finish but it is also available in with a chrome or gold finish.
7. Merkur 33C
"It was all I expected, light in the hand smooth on the skin." – Dieter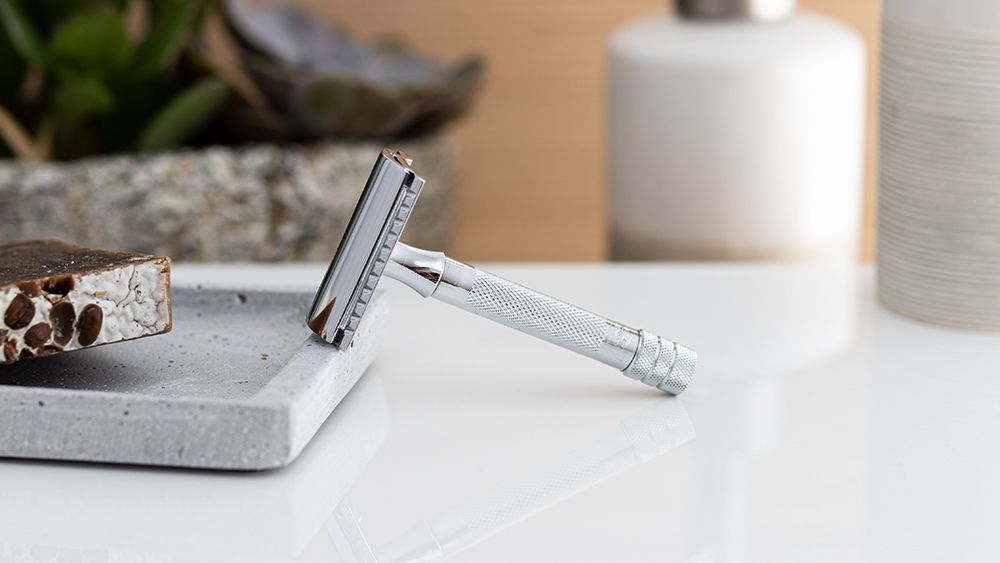 Exceptionally light, the 33C is a slim, three-piece model. Sharing similar features with Merkur's 34C, this model gives a mild to aggressive shave with its closed comb head. A knurled handle measuring 3.5" improves grip.
6. Weishi Classic Double-Edge Razor
"Easy to get the hang of using, have had no troubles, works great." – Jessica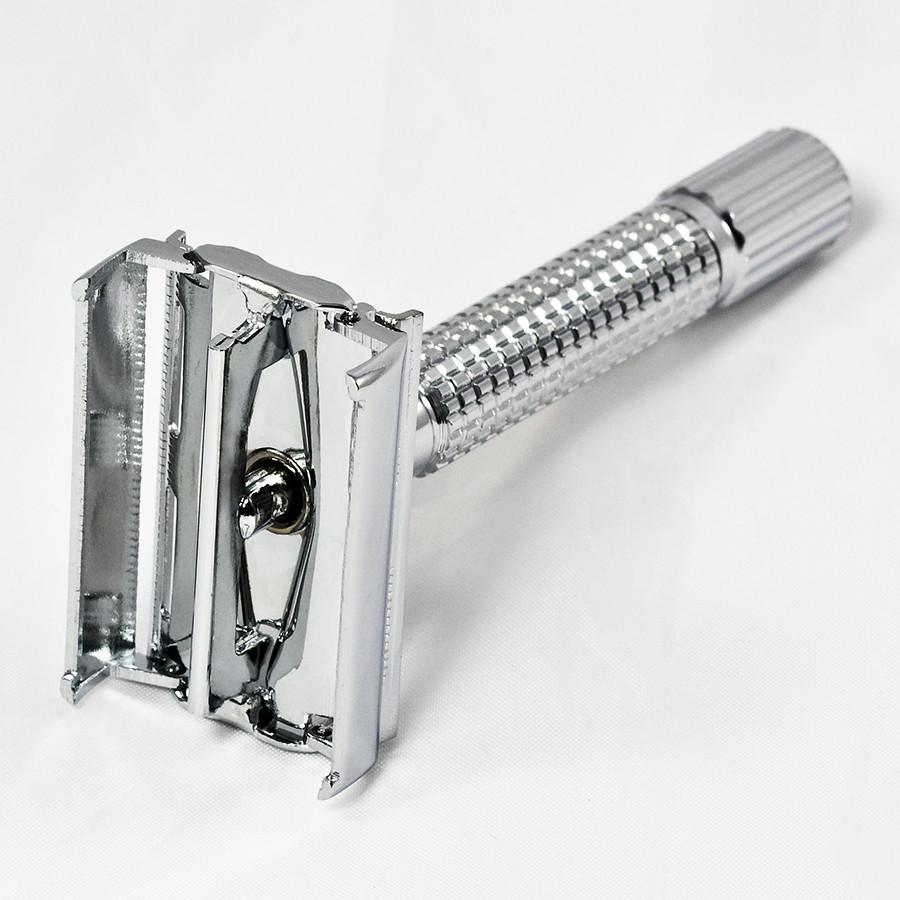 Affordable, compact, and straightforward, Weishi's Classic Double-Edge model is a twist-to-open butterfly head and standard knurled handle. It is known for its ease of use and close and close, hassle-free shave.
5. Weishi Gunmetal Finish Classic Double-Edge Razor
"The quality of the razor is quite impressive and it is much easier to use than I anticipated." – Trevor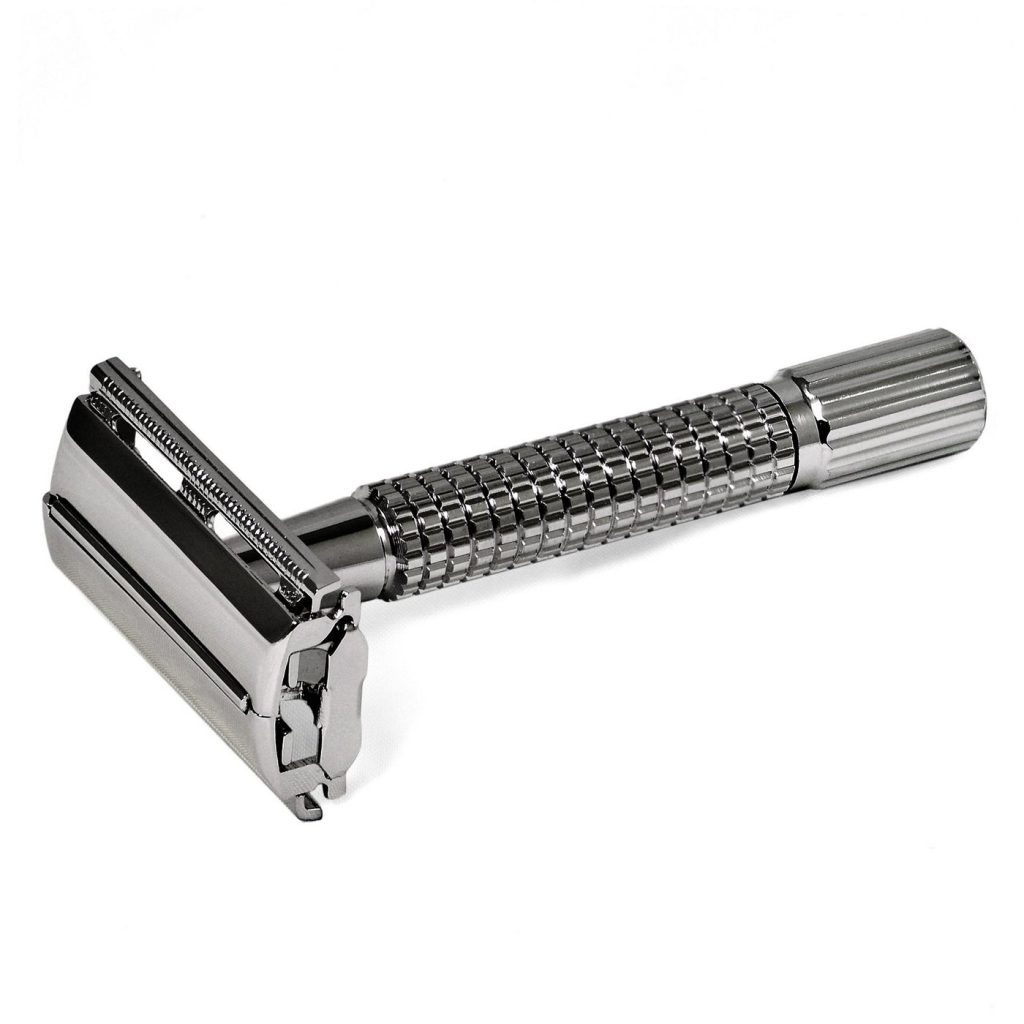 Cousin to the Weishi Classic, the Gunmetal Finish differs only in weight and is about 8g more than the classic model above. Evenly balanced, Weishi razors are mild, making them great introductory pieces as well as convenient travel accessories.
4. Merkur 38C
"Absolutely perfect." – Samer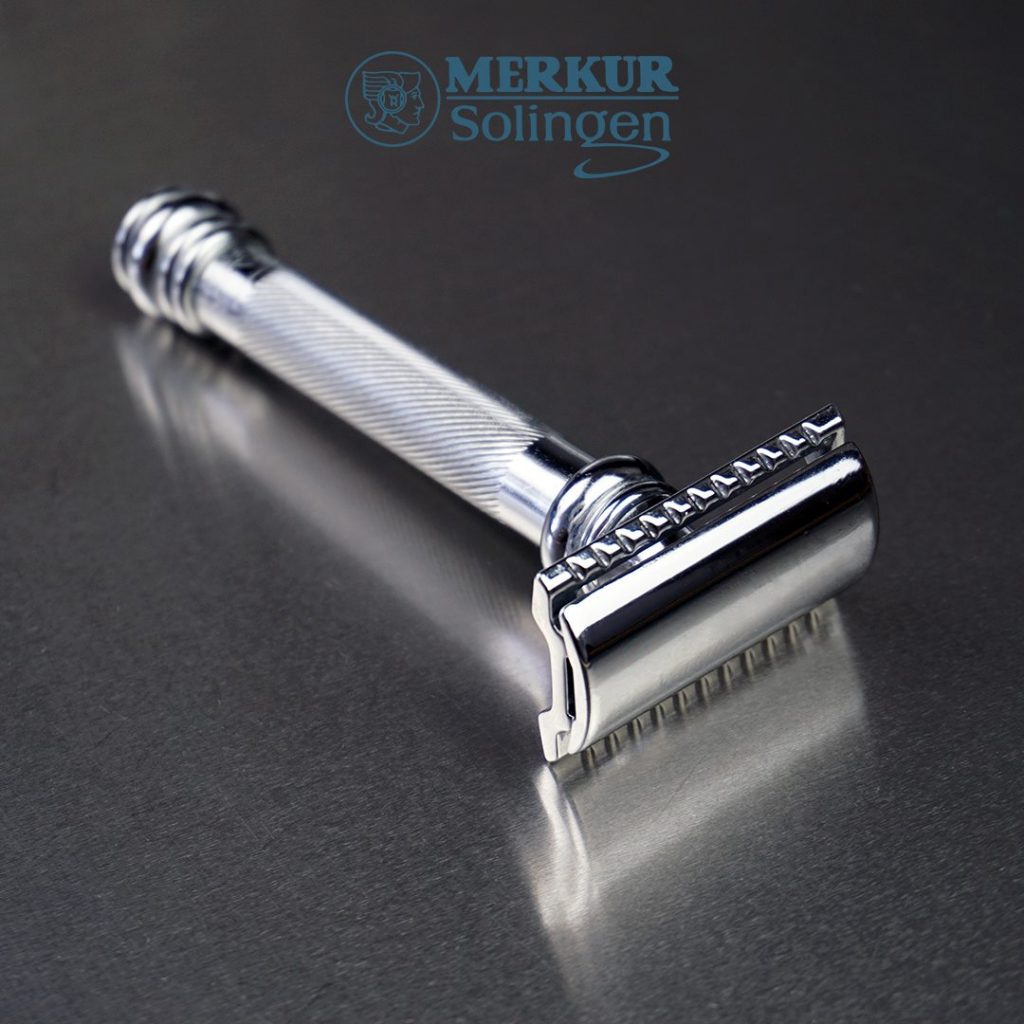 Stylish and elegant, Merkur's 38C has a Barber Pole Handle. Its classic handle design is the one of the main reasons it is on the best-selling list. With an average length of 4", the model is heavier than most but remains stable and comfortable during use. A closed-comb head gives a mild to aggressive shave and it looks fantastic on any countertop. For something a little different, try the 38C with black handle!
"All you can do is praise the quality of EJ Razors! The DE89 and the DE89L are superior in weight, balance and beauty in the crome finish! These razors both give the best shave! 10+ stars. Great for both beginners and pro shavers." – Chris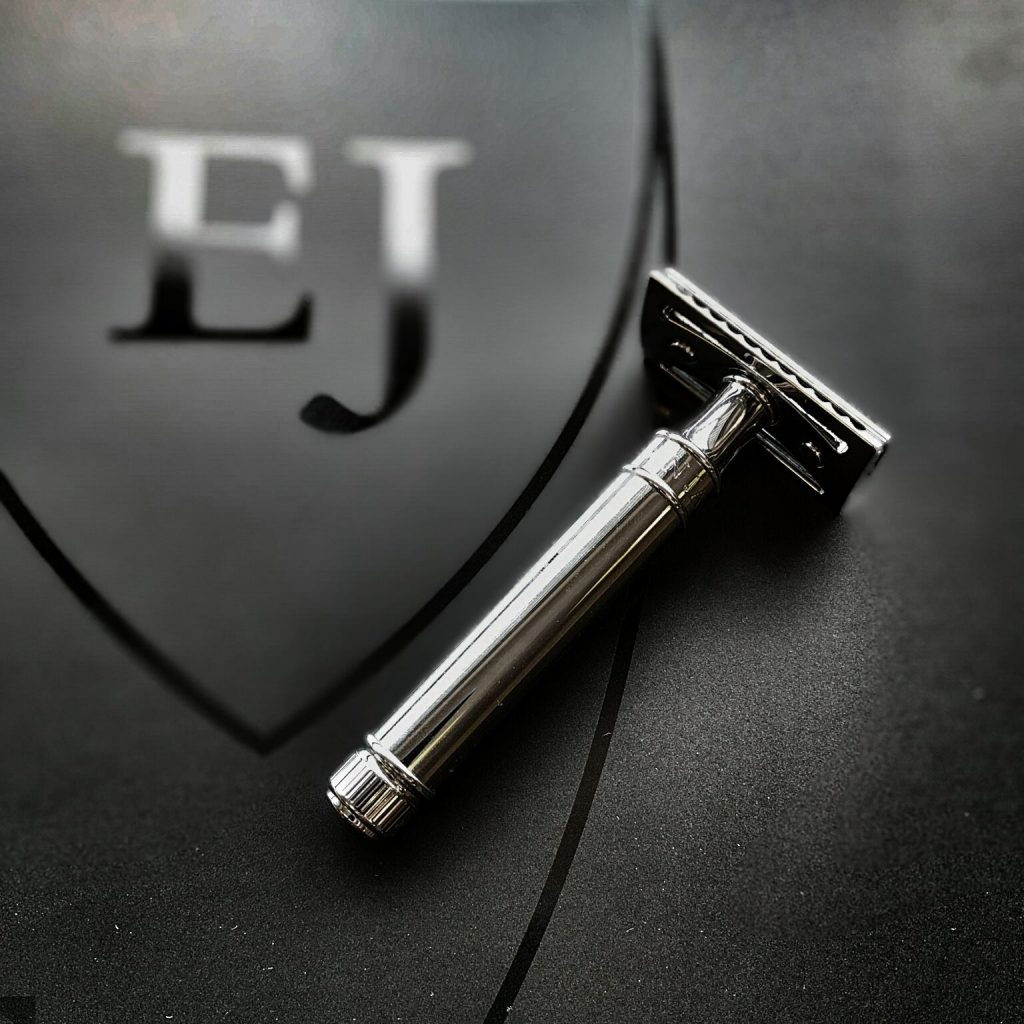 The second Edwin Jagger model on our list, the 89DEL is an improved version of its classic DE89 model. Improved only in handle design as the 89DEL has raised lines down the handle to improve grip. Some prefer the small change while others are happy with a smooth handle. Mild but high-performing, this three-piece gives a close shave.
2. Merkur 23C
"Perfect razor, easy to use. Cuts very close to the skin, leaving it feeling smooth." – Zoe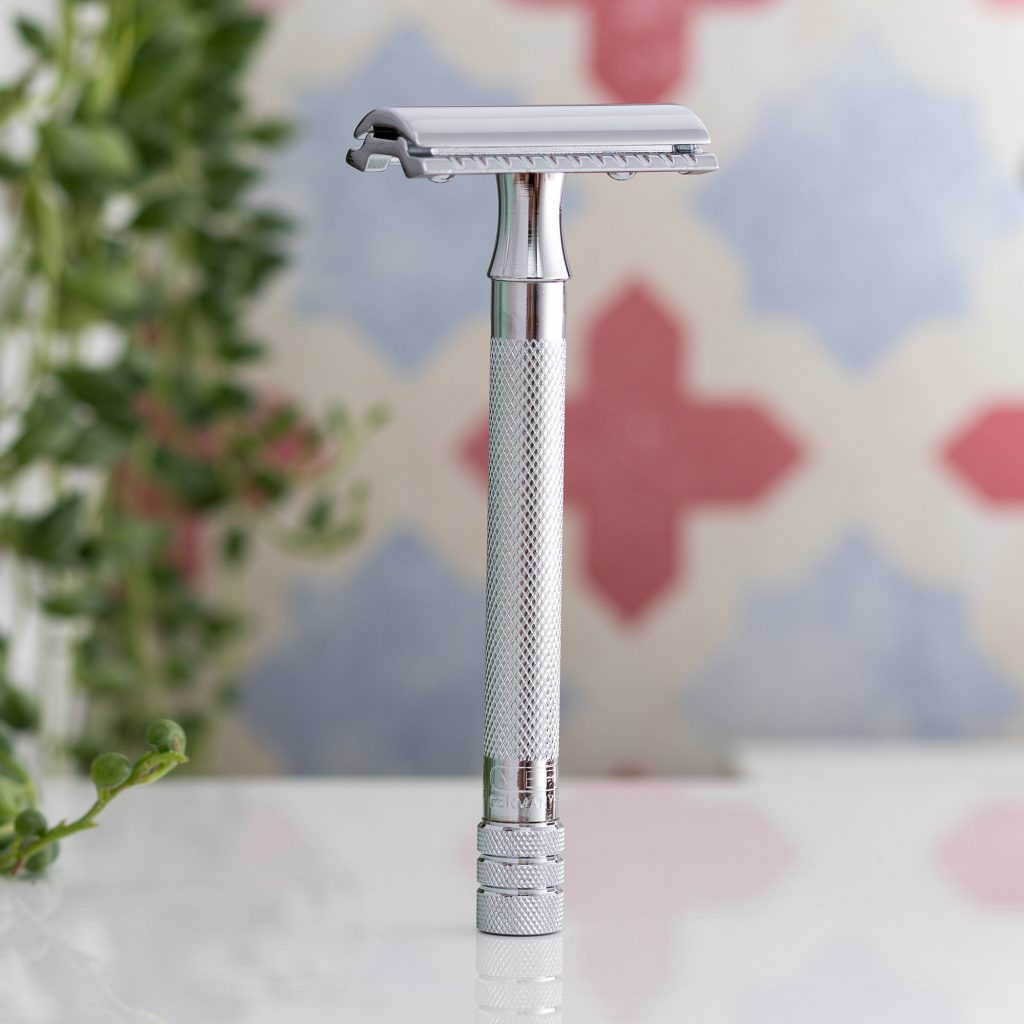 Coming in second place is yet another Merkur. The 23C shares the same closed comb head as the 34C and differs in its handle. Featuring one of the longest handles in safety razors, measuring 4.15", Merkur's 23C is preferred by those with larger hands who seek a wider grip and extra control. A three-piece model, this Merkur is easy to use and well-crafted.
1. Merkur 34C
"Great razor first time using a safety razor. A lot easier than I expected and gives a great shave." – Steve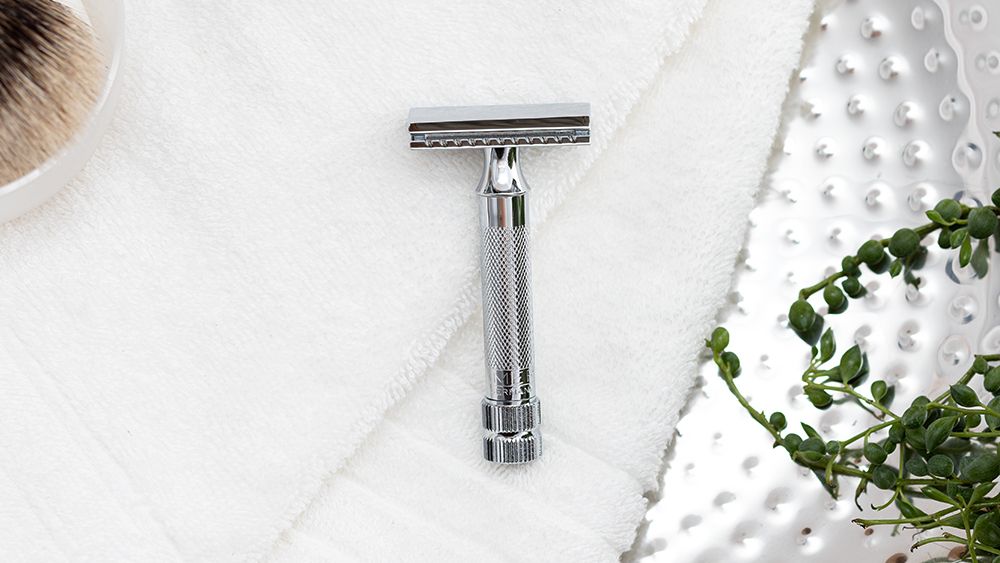 Solingen keeps its crown as king razor maker with Merkur's 34C taking the top spot. An iconic model think just about every wet-shaver should have it in their collection. Perfect for beginners and experienced wet-shavers, the 34C is a mild two-piece razor that has all the elements of a traditional safety razor. It's compact, effective, durable, easy to use, comfortable, and easy to maintain. Many choose this model for face and head shaving because of its gentle design. If you're looking for a refined starter model, there is nothing better than this Merkur.
BLADES!
Whichever model you purchase, don't forget to add razor blades!
SETS!
Many of the models above are featured in our pre-assembled sets!