For over 100 years, Proraso has been a leader in men's shaving. Developing unique formulas and signature products from their Florentine lab, their range of products continue to provide professional quality to men around the world.

Specialty Formulas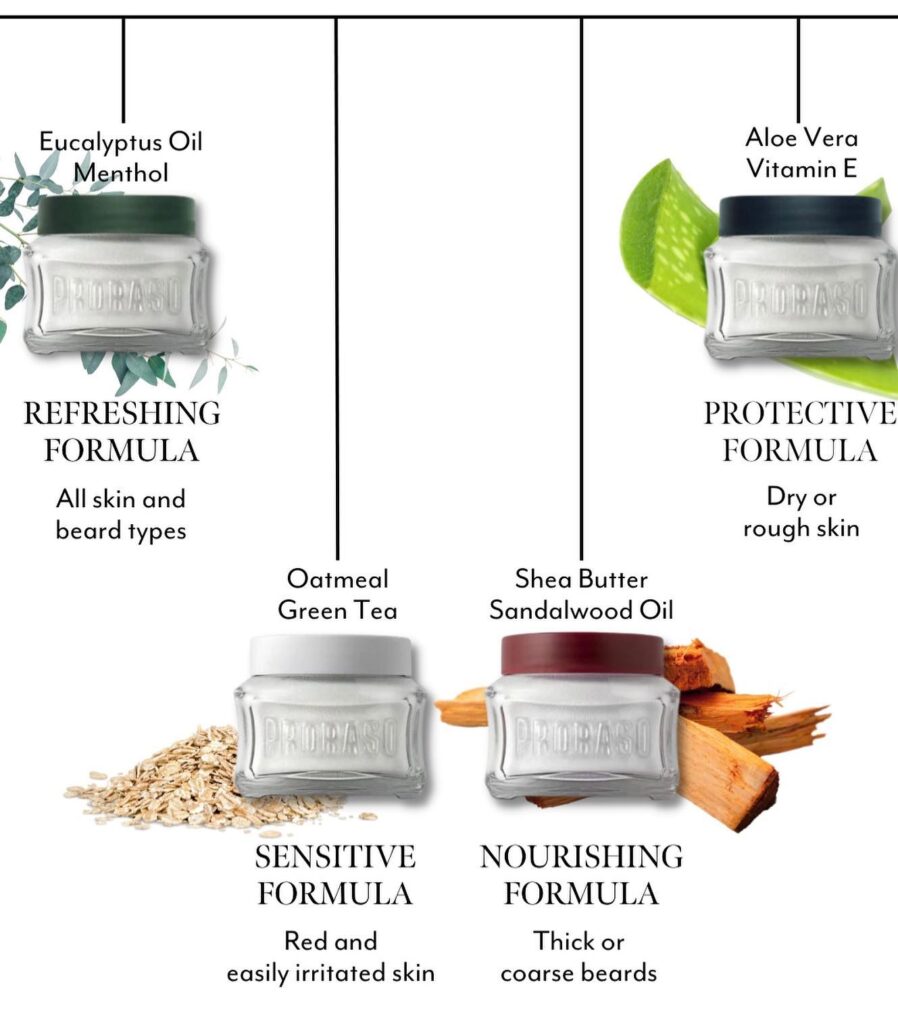 Did you know Proraso formulas are colour-coded for different skin and hair types? Take a closer look at what each colour means and find the product that is right for you!
Green = All Skin and Beard Types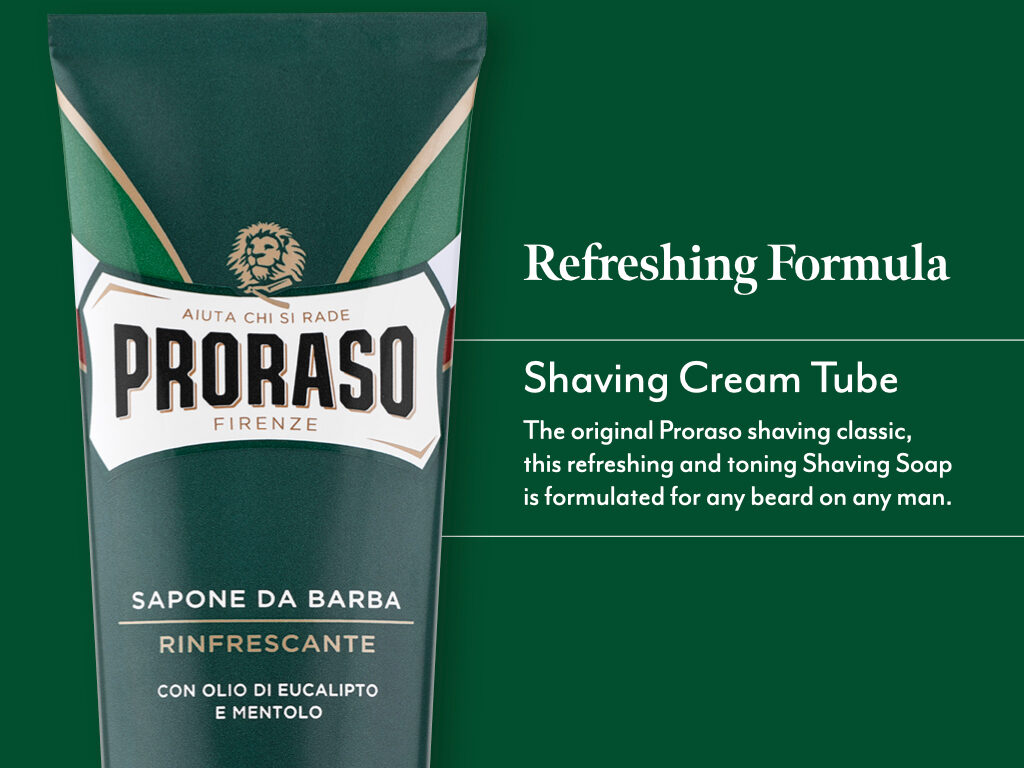 The Original formula, the Green line refreshes and invigorates and can be used by all. Scented with menthol and eucalyptus, it keeps you and your skin feeling fresh well after you shave.
Red = Coarse Beards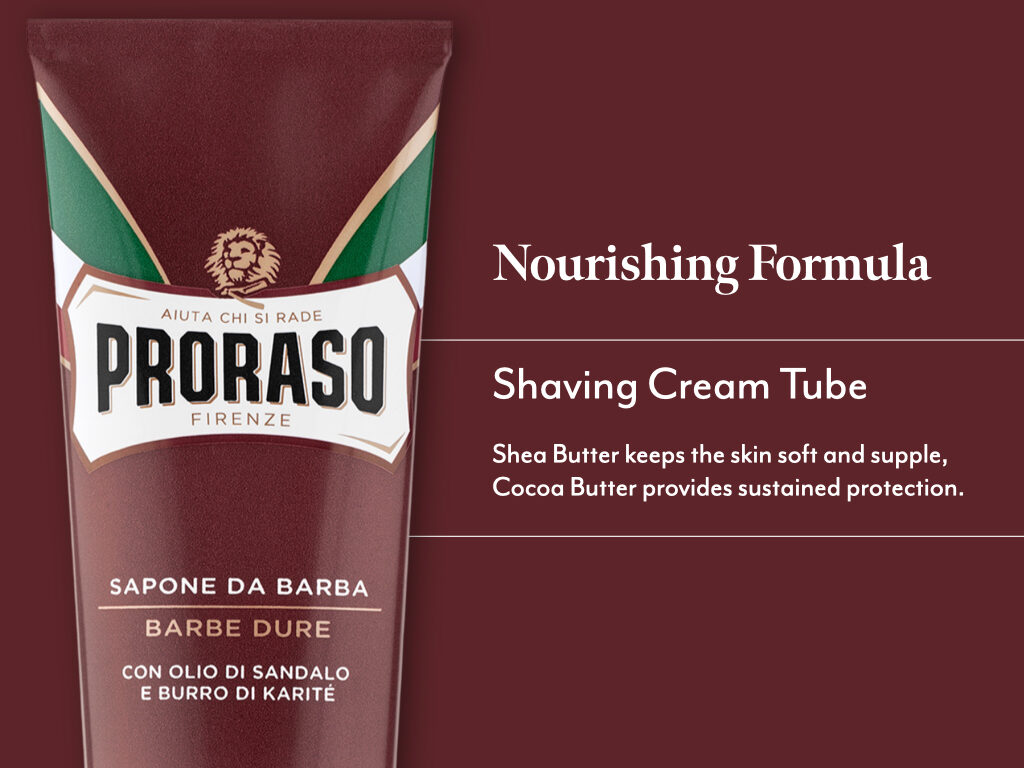 Thick and coarse beards need a little extra softening for a close shave. The Red line is enhanced with shea butter to soften hair and nourish underlying skin. Enjoy a classic sandalwood scent when using products from the red line.

White = Sensitive Skin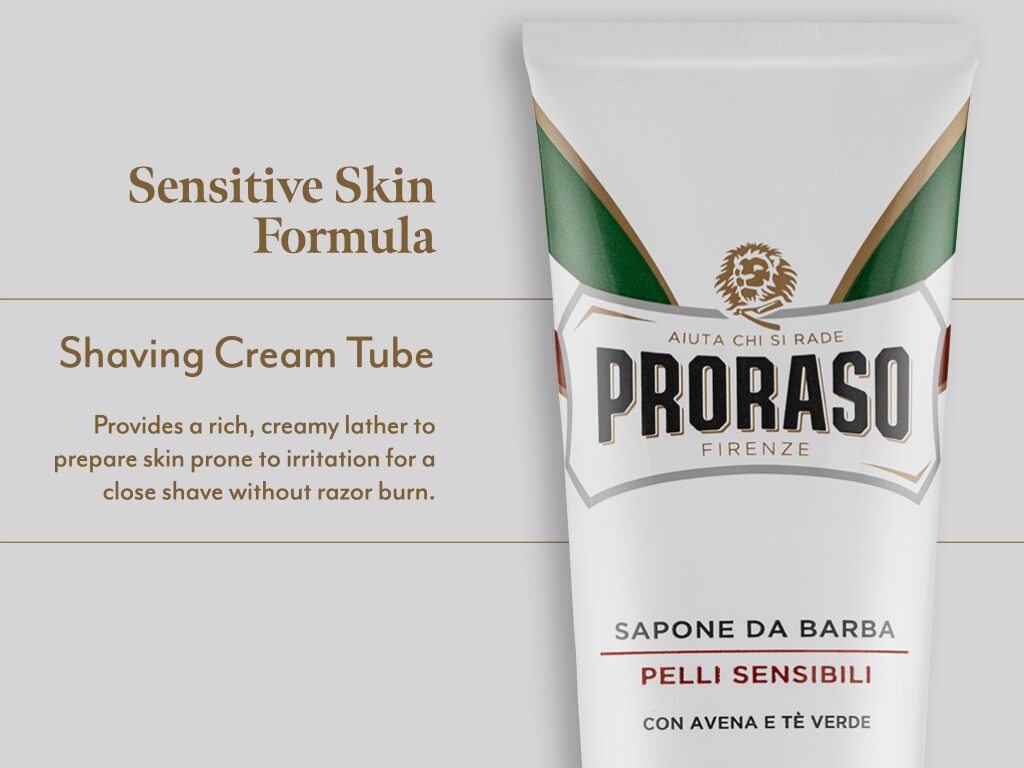 Protect and prepare sensitive skin with this line! Designed to prevent irritation, it softens skin while leaving it supple post-shave. It also has an uplifting scent with notes of lime and apple to invigorate skin.

Blue = Dry Skin / Protective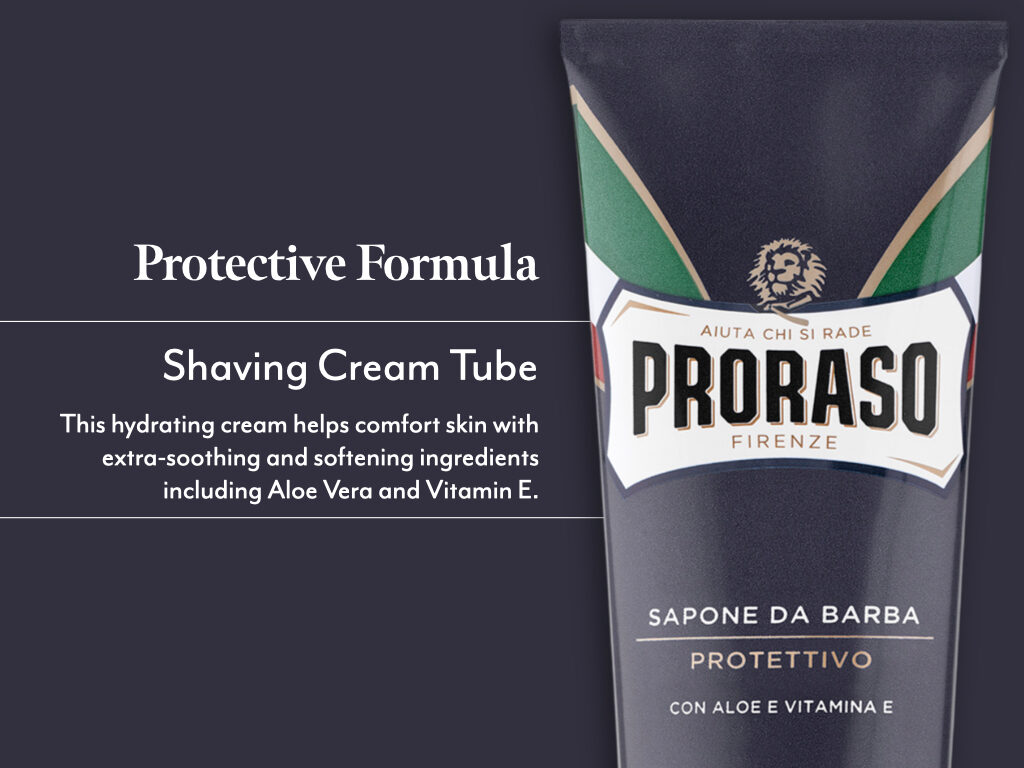 Dry skin sufferers know it's not easy to get a an irritation-free close shave. The Blue line is formulated with aloe vera and vitamin E to provide extra hydration and lubrication to ensure a comfortable, close shave.
It's spicy amber and musk scent will quickly
Take the Test
Still not sure which formula to choose? Take the Formula Test on the Proraso website for personalized shaving recommendations.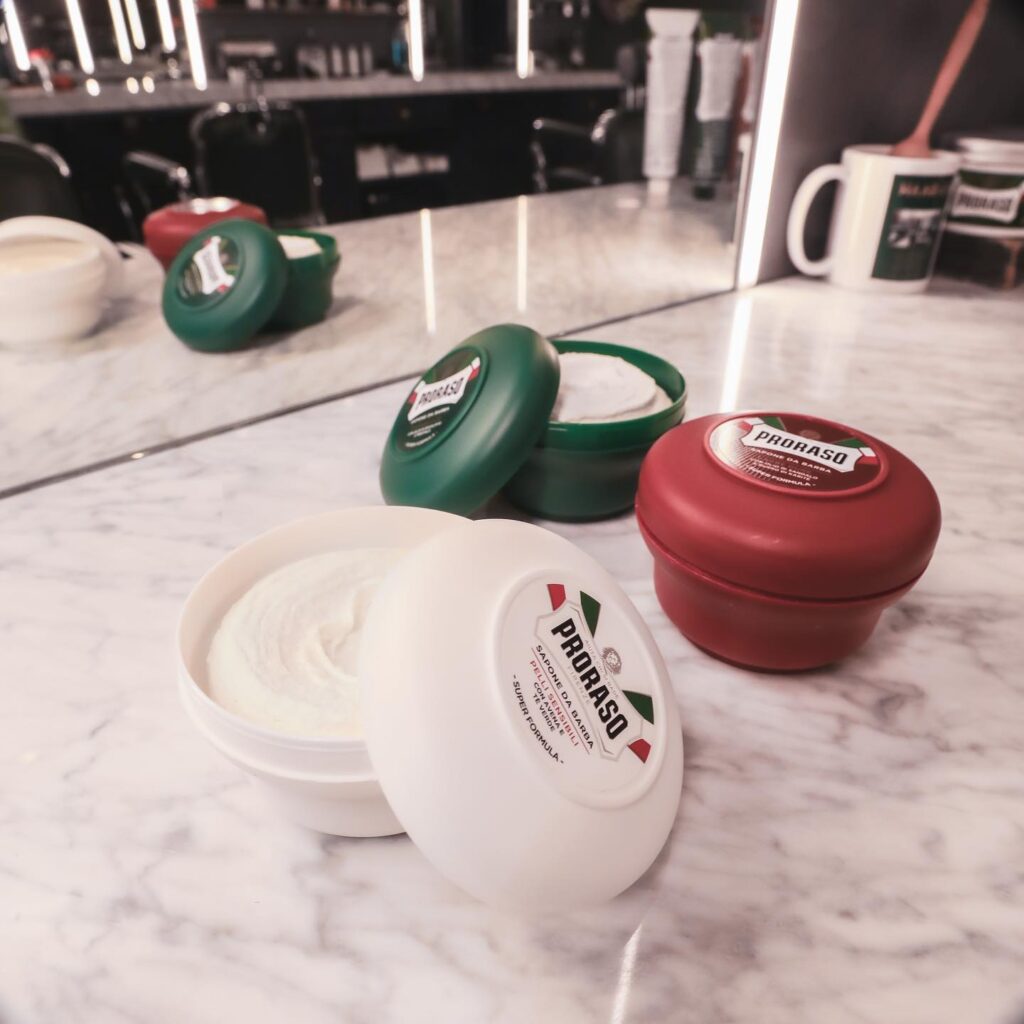 Shop the full Proraso collection at Fendrihan!
*All photos are c/o Proraso.