A place where men gathered for open debate, town news, and sports talk—all while getting a haircut and specialty wet shave—was once a mainstay in the early 20th century community of gentlemen. Self-starters, Ryan Baker and Jerry Filice adopted this old idea and combined it with their love for cigars, to make Village Cigar Company & Barbershop downtown Burlington and Oakville.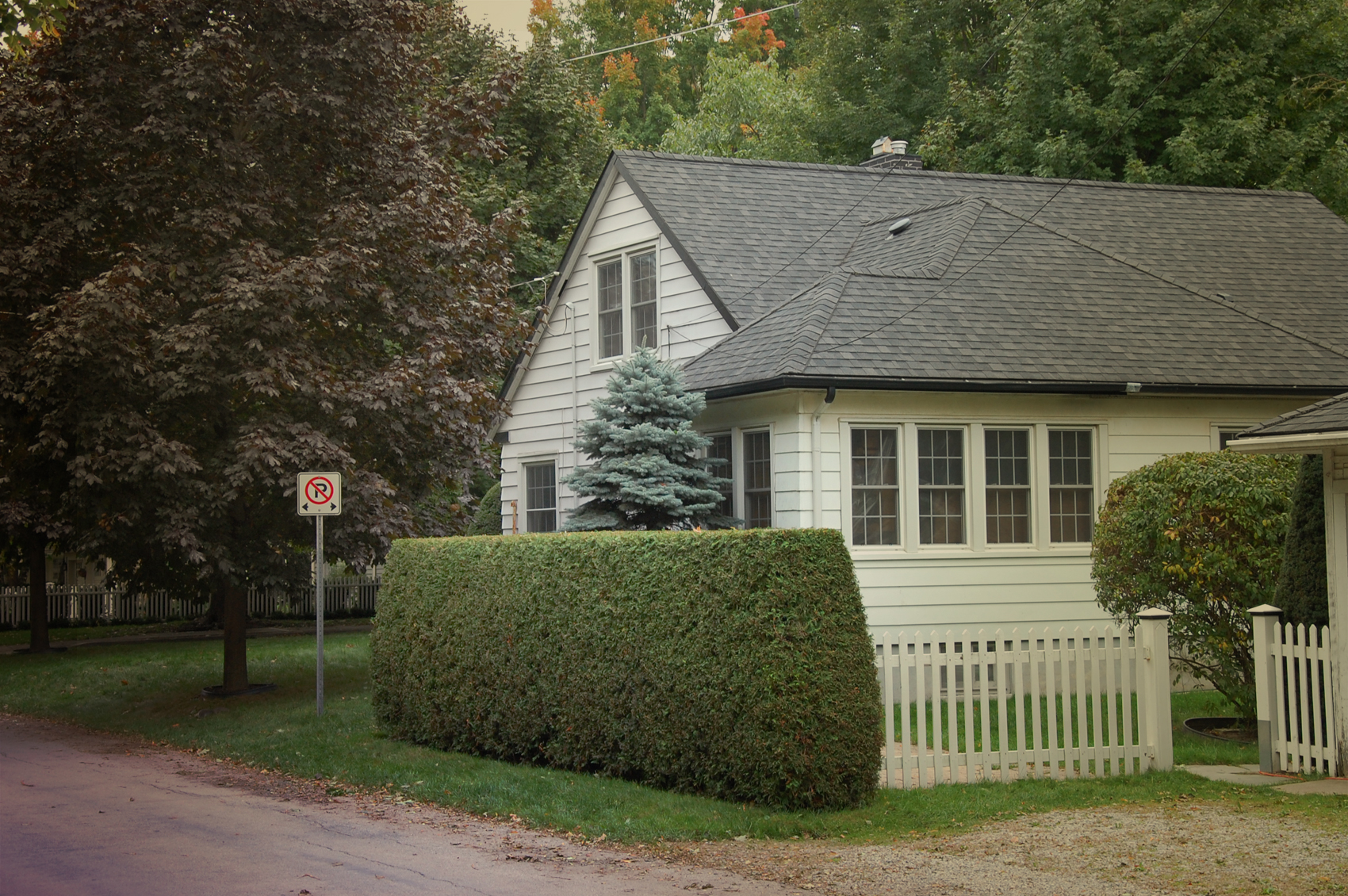 We spotted this charming venue while wandering a scenic stretch of downtown Oakville. With its old wooden sign and classic shop window, we were easily drawn into the store front. Upon entering, it was as if we had stepped back decades in time: the hardwood flooring, exposed brick walls, and antique barber chairs all spoke a handcrafted, old-time feel. Promptly greeted by a vested gentleman and warmly acknowledged by an engaged barber, we made our way up to the counter to have a friendly conversation with the store owner.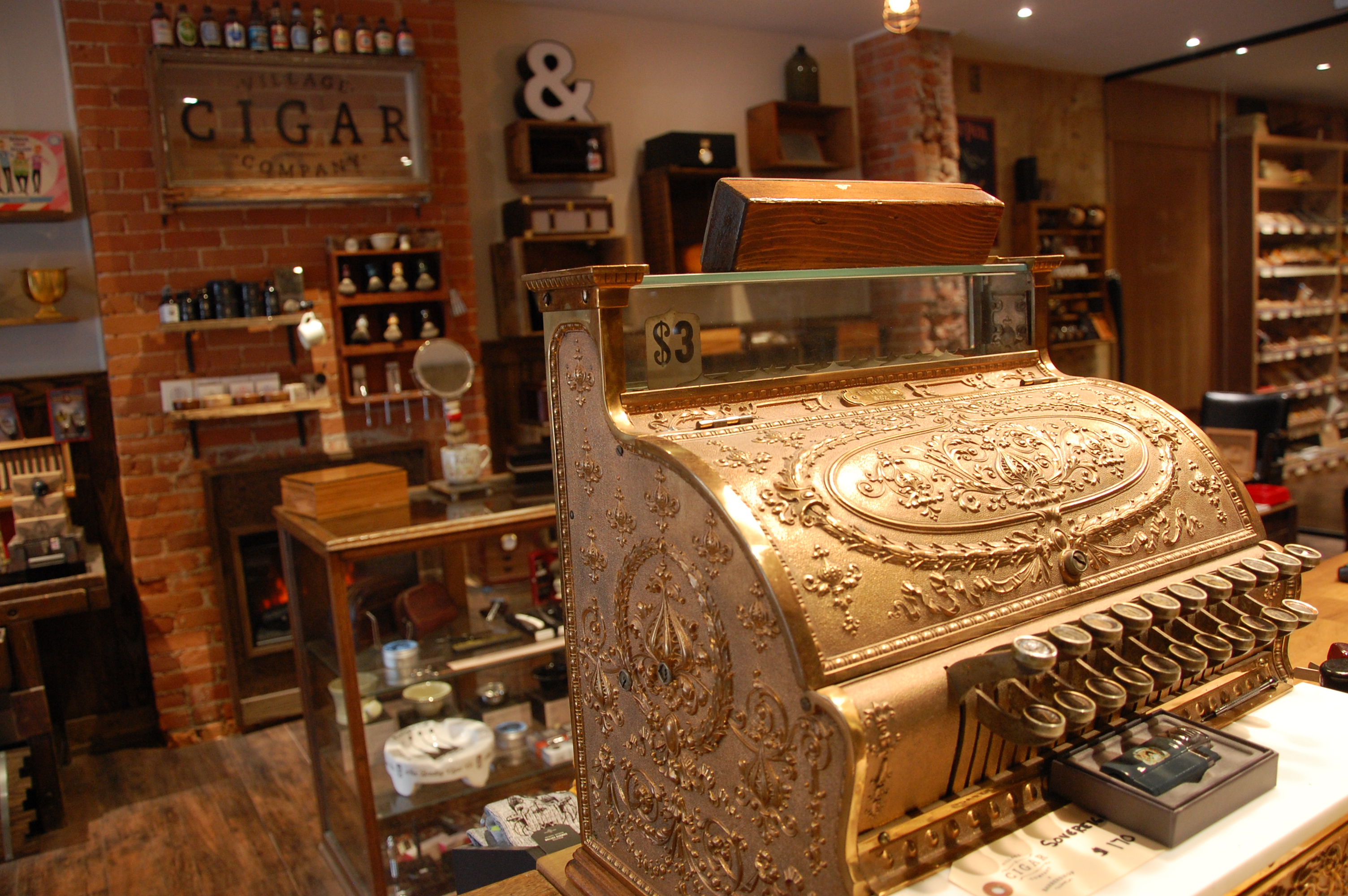 Baker and Filice had one goal in mind when they envisioned their business: "To provide a well-rounded gentleman's experience." And this is exactly what it looks like they've created. Alongside their barber services, they sell traditional straight razors, brushes, and a simple selection of creams and aftershave.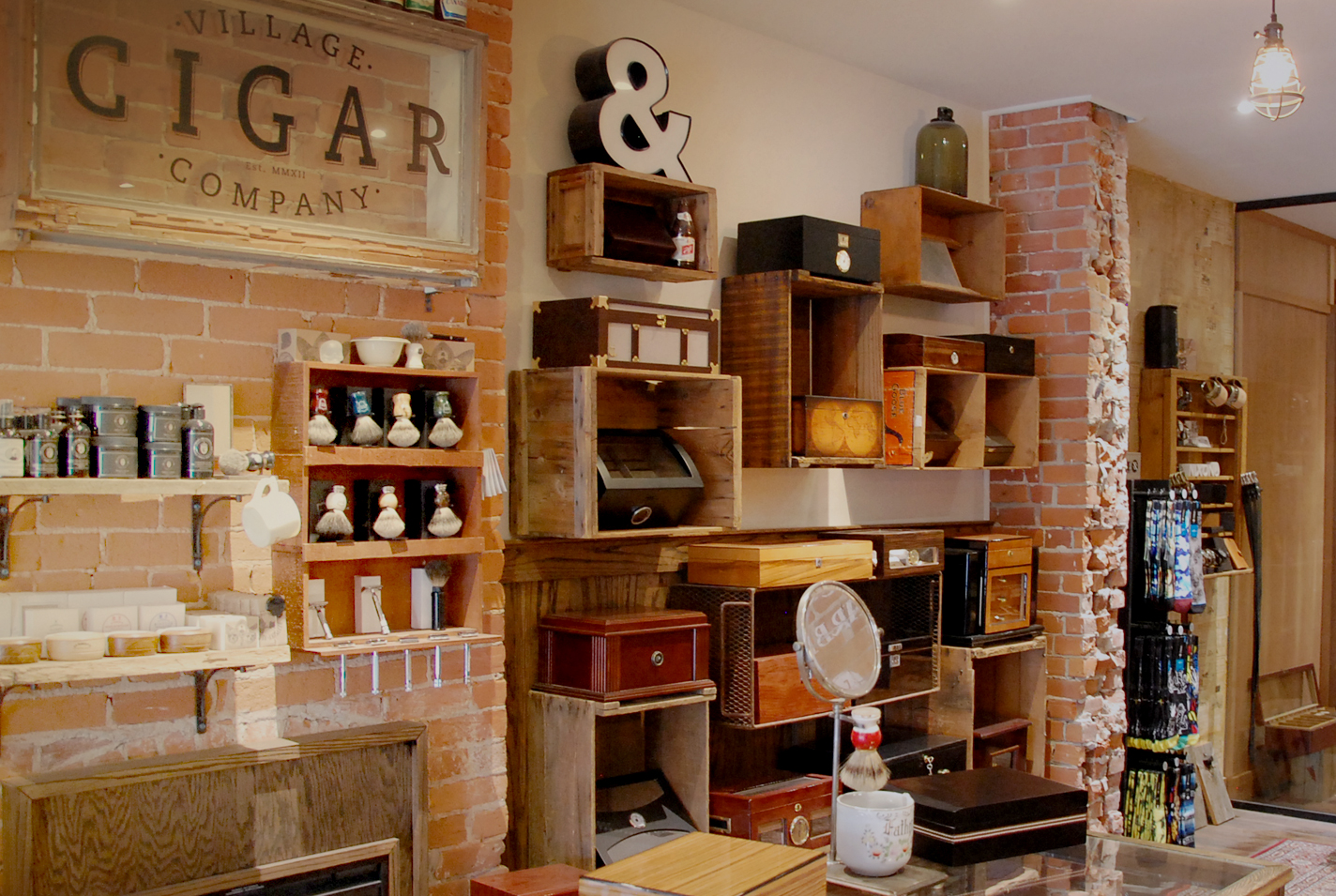 As you might have guessed, that's just half the story: at the back of the store, neat and self-contained, we found the glass-walled walk-in humidor, where they store their entire selection of  fine cigars. When asked about the cigar side of the business, Filice was his own repository of knowledge. Recently, they  launched their own house brand of cigar, duly named Pueblo, which translates to Village. At their original Burlington location, customers are welcome to enjoy their cigars and "shoot the shit" together for an afternoon on their private back patio.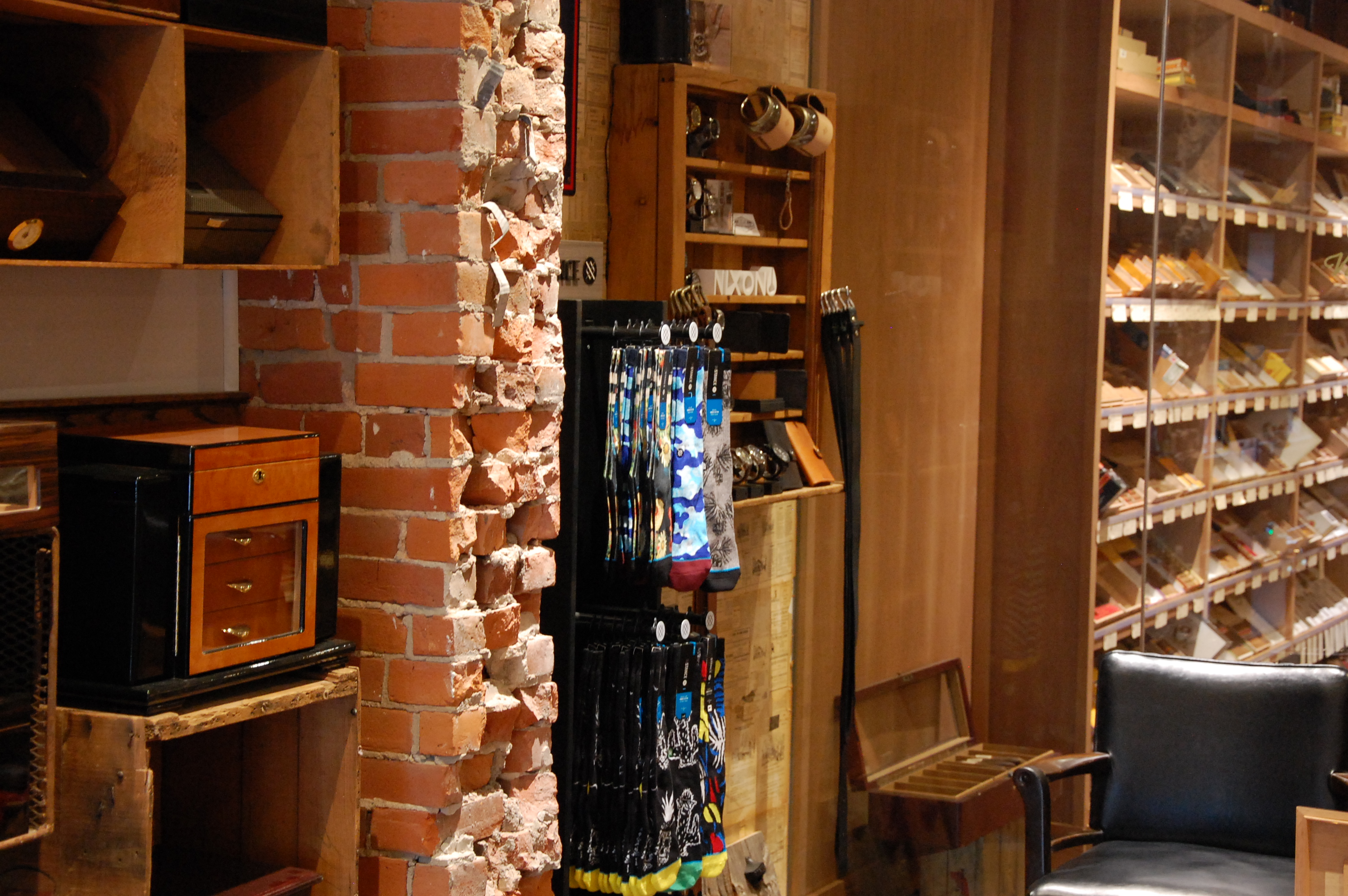 In conversing with Filice, it was readily apparent that the shop's dazzling old-school looks were just the beginning of their appeal as a company. What was really undergirding their business was a firm knowledge of what men go for. "Guys are last minute," Filice told us, when asked about haircut scheduling tendencies. Serving men from 19 to 90, their business truly does rely on an all-encompassing knowledge of what men want.
So how did these two young entrepreneurs develop such a sharp wisdom? Filice tells us that it was by active listening. They're not interested in dressing their customers with their own ideas; They'd rather let the customer tell them what he wants, and try to deliver this to him, exactly as he asked for it.
So far, they're ahead of the game. Opening just a few years ago, in 2012, they already have a teeming base of loyal local customers. Above all else, they're very keen on maintaining a welcoming, relationship-based business. They keep their branding simple, with an American heritage theme, and their services steer clear of any salon trends, staying true to traditional barber shop services.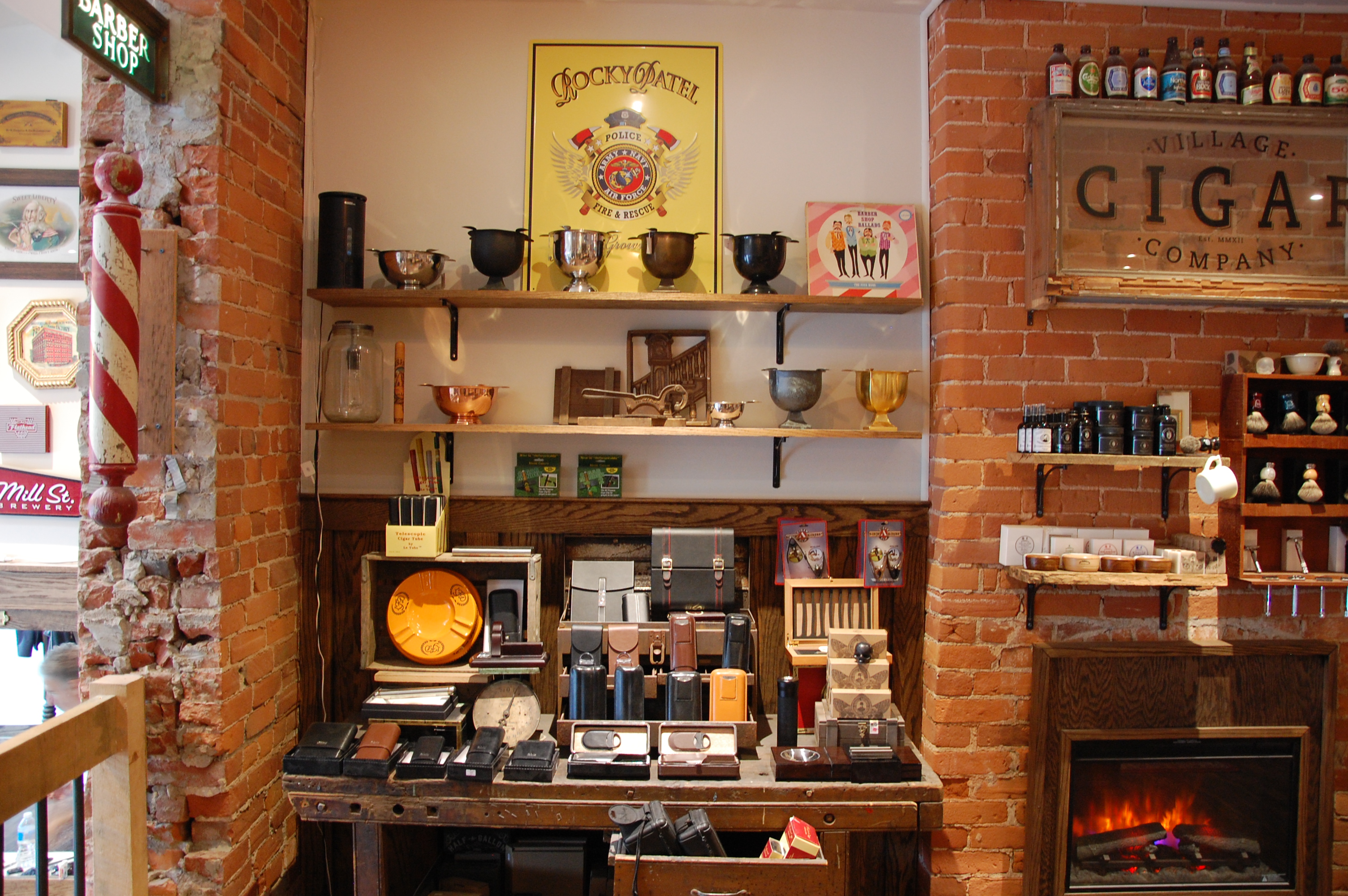 They present seemlessly now, but in their beginning stages, they had to roll their sleeves up and start from scratch—even getting down on their hands and knees, and rennovating the shop themselves.They had to build their own name. The business got its hold solely from local referrals and its small, self-run social media presence.
So if you're in the neighborhood, be sure to check out this cool spot and see what it has to offer: You may be pleasantly surprised.