Wrangled yourself an invite to someone's cottage this year? Nice one. You must be doing (or did) something right. Read our list and tips and tricks to be the best temporary cottager you can be and guarantee a golden return ticket for next year.
Staying at someone else's cottage is almost like moving back home: there are basic rules you should follow if you want to have a harmonious weekend under the same roof. Be gracious, don't complain, and help out when you can.
Arrivals & Departures
Keep your host informed. Let them know what your ETA is. Feel free to text them along the way too, to let them know if you run into any traffic snags or suddenly find yourself needing to pull over for a selfie in front one of Canada's many large roadside attractions. If you're going to be delayed that will give them a few extra minutes to keep prepping. On the other hand, maybe they'll use the time to chill on the dock before everyone converges.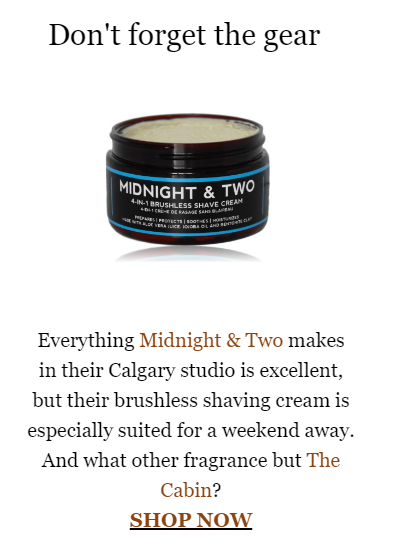 A Case of the Sheets
Don't expect that everything will be available to you or that the cottage comes fully stocked with enough stuff for each and every person. Ask the host if there's anything you should bring that they don't have (sleeping bags, pillows, sheets, towels), and if there's anything that they would like you to bring (beverages, food, or even grocery money). Hosting a group of people costs some serious cash, so don't expect to have everything supplied or handed to you while you're there.
All Hands on Dock
Help out around the cottage – or even the property. Clean up after yourself, don't leave a pile of hair in the sink, make your bed or offer to bring anything back inside after the evening's a wrap. A surefire way to garner more praise than be known for drunken dockside mishaps, is cooking a meal for the group (and pay for the groceries too). Even if your host happens to be the richest man on Lake Rosseau, you still can't be a freeloader.
Go Foraging
If there's something you can't go without, bring it with you – and be prepared to share. If you're on a particular diet or have restrictions you need to abide by, make sure you bring the proper ingredients with you so you won't starve, or expect the host to have to pay for.
In a Big (Cottage) Country
Besides anything your host might ask you to bring, don't forget to pack a few things for your own comfort:
Bug spray (or peppermint oil for you non-DEET users)
Sunscreen
A deck of cards
Your favourite must-have snacks (feel free to share with others)
A tablet, ereader or book if you're the type to want a few minutes alone to read (day or night)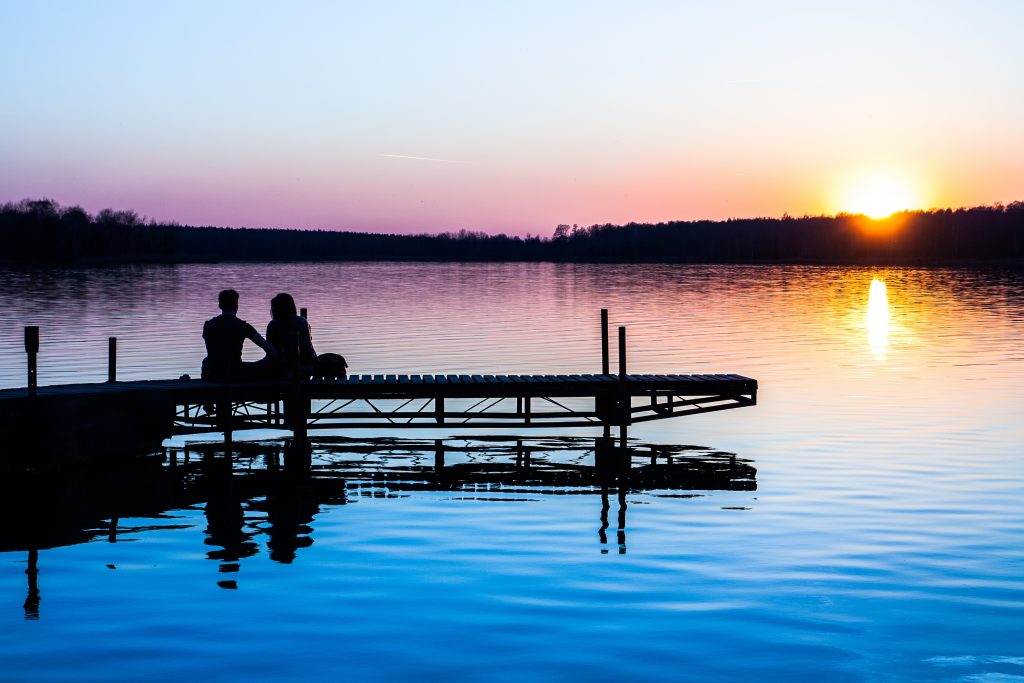 Don't Be a…
Princess (aka Diva)
Whether you're a girl or a guy, nobody wants to hear how uncomfortable everything is, how small the rooms are, or that there's no A/C.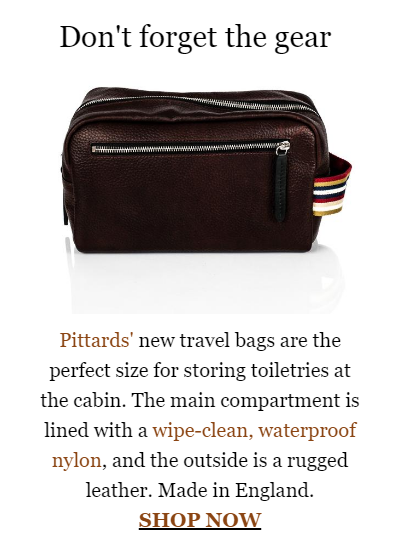 Mr. "Forgetful"
The guy who conveniently seems to have forgotten the idea of each and every guest contributing to the food and beverage pot. If you forgot bug spray or your sleeping bag, find out where the closest store is and go out and buy it (or be prepared to sleep on the floor and just deal with it).
Mr. Chug-a-Lug
Over-consumes everything but doesn't make any apologies or compensation for it: the hot water, the gas for the boat or the now empty cooler. If you show up at the cottage without a single contribution, beware that the host may hand you a grocery list (and no money) for you to help stock up.
Mr. Plus One
Don't assume that you can bring your suddenly single bro last minute. If in doubt, ask and be prepared to double your contribution for extra points.
Cottaging in Canada is where it's at. We Canucks embrace those few warm sunny days with as much dockside entertainment as we can. Remember these tips and watch next year's invitations roll in. Enjoy those weekends, fellas.