So you've decided you need something other than a money clip – something to house your dollar bills, credit cards, a handful of loose change, maybe a small stack of business cards too. Or maybe you want to replace the duct tape wallet your kid made you for Father's Day last year. There are lots of styles and materials available. Which one is right for you?
Let's face it – as men, we stuff a lot of important things into our wallets. But there are so many different styles out there. Do I have to wear a coat to carry a coat wallet? (No, but it helps.) Is a bi-fold twice as good as a no-fold? (That depends on who you ask).
That's why we've put together this guide to help you understand all the different styles, makes, and designs of wallet out there. Because with the enormous range of materials, sizes, and styles, the choice really is yours.
HOW WALLETS ARE MADE MADE
MATERIAL
Most traditional wallets are made from cowhide or bridle hide, tanned using various methods (vegetable, eco, natural or chrome).
Cow Hide is the most common material used. It's durable, but grades can vary greatly. The supplest of cowhides is calfskin, which is noticeably softer and denotes a more luxurious feel.
Bridle Hide, traditionally made from tougher cowhides, it's mostly used in crafting saddles and other horse tack (along with particularly robust wallets and bags).
TANNING METHODS
Vegetable-tanned is an extremely environmentally friendly way to treat leather and is the oldest method for making leather. This tanning method requires a lot of skill and craftsmanship, which often makes the products seem more prestigious. As a result, vegetable-tanned products are often more expensive. Vegetable-tanned leather has a rich, pretty patina that continues to get better over time. Products can take some time to feel broken-in since this leather can be a bit stiff at first.
Eco-tanned is done without the use of the chemicals used in chrome tanning. Natural, biodegradable materials are used to cure, preserve, and tan the leather, including bark tannins, plant tannins, lime or smoke. This process can take between five and twelve weeks.
Chrome-tanned is the quickest and most commonly used method for tanning leather. It involves a concoction of chemicals, acids and salts (including chromium sulphate). In contrast to vegetable tanning, this way can take just one day.
WALLET STYLES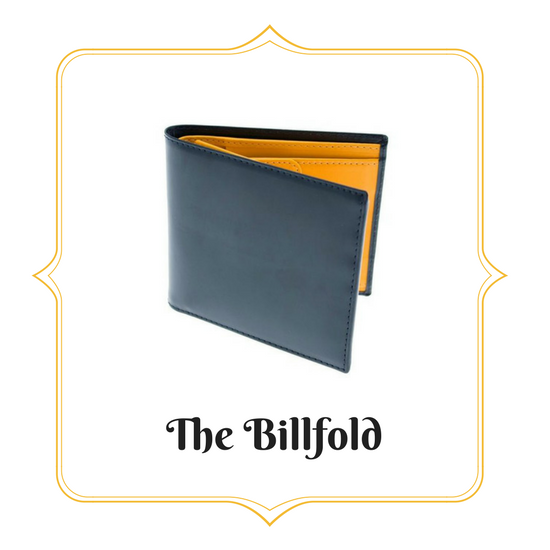 Perhaps the most traditional style of men's wallet. Billfolds are usually available in two types, bi-fold and tri-fold. The bi-fold style essentially means that the wallet folds in half at the middle and there are slots on each side for credit cards, ID, and photos of your nicer children. Tri-fold wallets have two sides that overlap the middle portion when folded.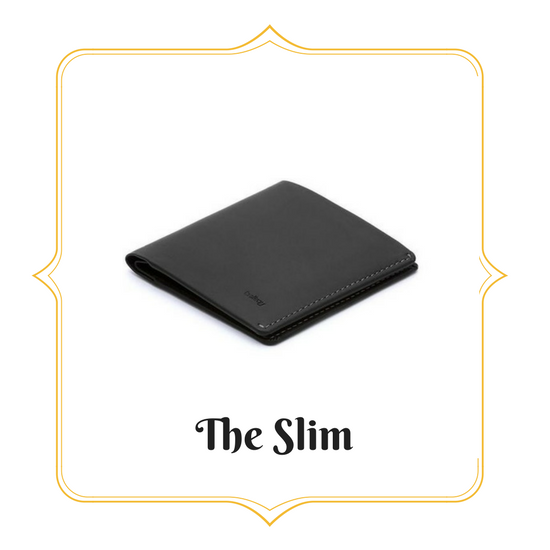 This one makes sense for those who are fans of fitted suits and slim slacks. They're less bulky compared to other styles so they'll sit better when in your back pocket. You may sacrifice style for function since these have less room – only a few slots for maybe three or four credit cards. That being said, they can also be a lot more comfortable to sit on – and better for your spine, too! Perhaps not the best for travel, but definitely for a night on the town.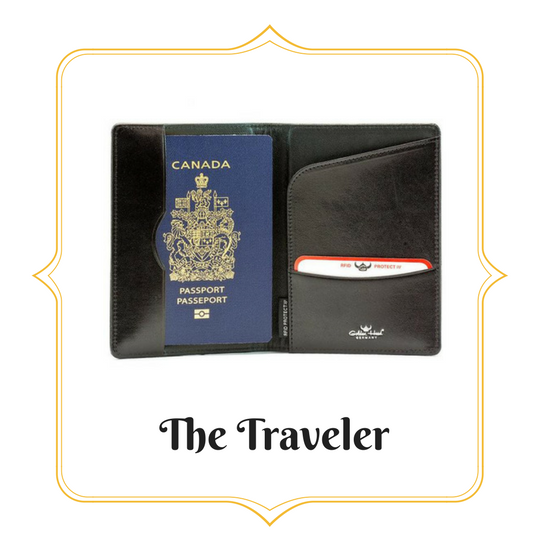 Jetting out? Well, these are the wallets you'll want to have handy for your global getaways; they have lots of room for important travel docs, boarding passes, and of course, your passport. They are on the larger side and feature a few unique security benefits like zippered compartments. Some even come equipped with a pen (perfect for when they hand out those immigration slips on the plane and everyone else scrambles). For those extra security-conscious, some travel wallets can also have RFID (radio frequency identification) protection to keep identity thieves at bay.
The Long Wallet
A classic style for a true gentlemen, the long wallet is also called the coat wallet. That's because it's designed to fit into your breast coat pocket. They tend to be generously sized with more room for cards. If you like your bills crisp and crease-free, these styles also allow you to stash your cash lengthwise. Although they likely won't fit in your back pocket, their class and quality make them exceedingly popular with businessmen.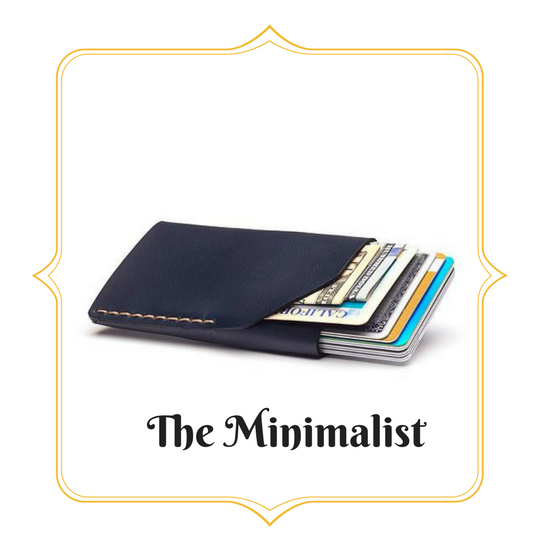 The Shirt Pocket/Mini
Minimalist wallets are all the rage now, and there's a good reason why. Maybe your pants don't have pockets, or you prefer to keep your essentials at the forefront, not by your behind. Or maybe that overstuffed, bulging wallet just doesn't match up with your style. Whatever the reason, there's been an explosion in minimalist wallets in the last decade. While many are made from leather, newer brands also sell fabric and even metal minimalist wallets now. Just be careful when you leave the house, as they often have room for only 6 cards (or fewer).
OTHER CONSIDERATIONS
But wait! Before you grab and go, don't forget to match your wallet needs against a few more essential factors. Once you know the style and type of leather you're looking for, there are still a few other things to think about:
Loose Change – Because the majority of men's wallets don't have zippers, if you need to store your loose change anywhere other than on top of your dresser or in the cup holder if your car, consider a key case.
Colour – The colour you choose is your decision alone. Unless you prefer to keep it classic and go for brown, tan, or black, there are other wallets that offer a hint of colour. Think black with contrasting turquoise purple or orange on the inside fold. Or perhaps a splash of red stitching will help set your wallet apart.
Contents – Pair down what you carry in your wallet. Most people agree that it's best to not cart around discount cards, medical carts or your social insurance number (it's easy to memorize).