We think dad deserves to be spoiled this Father's Day. For 10 days, starting May 31st, we're giving away shaving and grooming products that will delight dad. With the help of our friends at Jack Black, Salt & Stone and Floris London, we have an incredible selection of products.
How to Enter*
There are a few ways to enter this contest:
Facebook – Visit our Facebook Contest Page and complete the entry form. (Page will be accessible on May 31st)
Instagram – Follow and tag @fendrihan_shop. Upload a photo of dad's shaving routine or favourite products using #howdadshaves.
Blog – Comment below by telling us how your dad shaves or what he's taught you about shaving. This can be anything from sharing his daily shaving routine to revealing his favourite products!
*One entry per person per day across all platforms.* Submitting an entry on each platform does not increase your chance of winning.
Each day a new prize will be featured. Here's what you can win: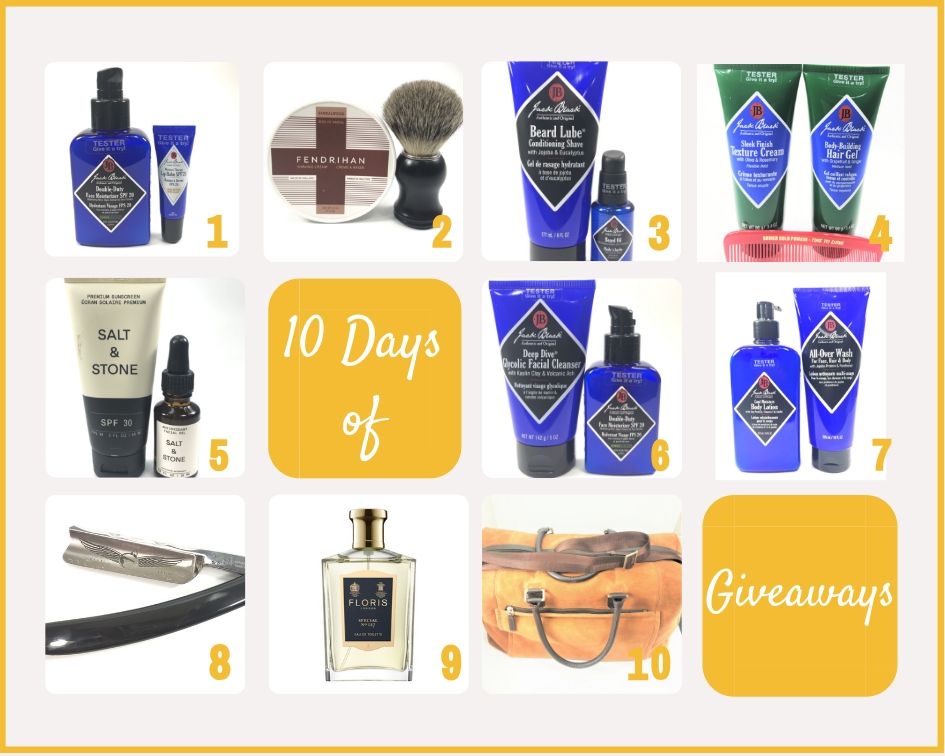 May 31st:
Jack Black Double Duty Face Moisturizer SPF 20 (87 ml / 3.3 fl oz)
Jack Black Intense Therapy Lip Balm SPF 25, Shea Butter (7 g / 0.25 oz)
June 1st:
Fendrihan Shaving Cream, Sandalwood (6 oz / 170 g)
Fendrihan Pure Badger Shaving Brush
June 2nd:
Jack Black Beard Lube Conditioning Shave (177 ml / 6 fl oz)
Jack Black Beard Oil (30 ml / 1.5 fl oz)
June 3rd:
Jack Black Sleek Finish Texture Cream (96 g / 3.4 oz)
Jack Black Body Building Hair Gel (96 g / 3.4 oz)
Shiner Gold Pomade Double Tooth Comb
June 4th:
Salt & Stone SPF 30 (3 fl oz / 88 ml)
Salt & Stone Antioxidant Facial Oil (0.5 fl oz / 25 ml)
June 5th:
Jack Black Double Duty Face Moisturizer, SPF 30 (97 ml / 3.3 fl oz)
Jack Black Deep Dive Glycolic Facial Cleanser (142 g / 5 oz)
June 6th:
Jack Black Cool Moisture Body Lotion (473 ml / 16 fl oz)
Jack Black All-Over Wash (295 ml / 10 fl oz)
June 7th:
Le Grelot "Renomée Mondiale" Festooned Straight Razor 6/8" Ebony Handle
June 8th:
Floris Special No. 127 Eau de Toilette 3.4 fl oz (100 ml)
June 9th:
Fendrihan Suede & Leather Travel Bag
Features: Exterior and interior zip pockets, interior slip pocket, removable and adjustable shoulder strap
Dimensions: 19 x 8.6 x 10.6" (50 x 22 x 27 cm)
Winners will be contacted by email. Contest closes June 9th at 11:59 EST.
Good luck!