With only a few weeks left before classes resume, we want to help make the transition back to school a little less stressful. We're going to help students stay on top of their grooming game by giving away a handful of grooming products like face wash and shampoo!
To enter, simply tell us which school you're returning to this fall, or which school you've recently graduated from, by commenting below. Winners will be chosen at random.
Prizes Available
There are four (4) prize packs available.
Prize 1
Anthony Ingrown Hair Treatment (90 ml / 3 fl. oz)
Anthony Glycolic Facial Cleanser(237 ml / 8 fl. oz)
Anthony High Performance Continuous Moisture Eye Cream (15 ml / 0.5 fl. oz)
Prize 2
Anthony No Sweat Body Defense (90 ml / 3 fl. oz)
Erba Viva Bio Shampoo for Dry Hair, Almond & Argan (250 ml)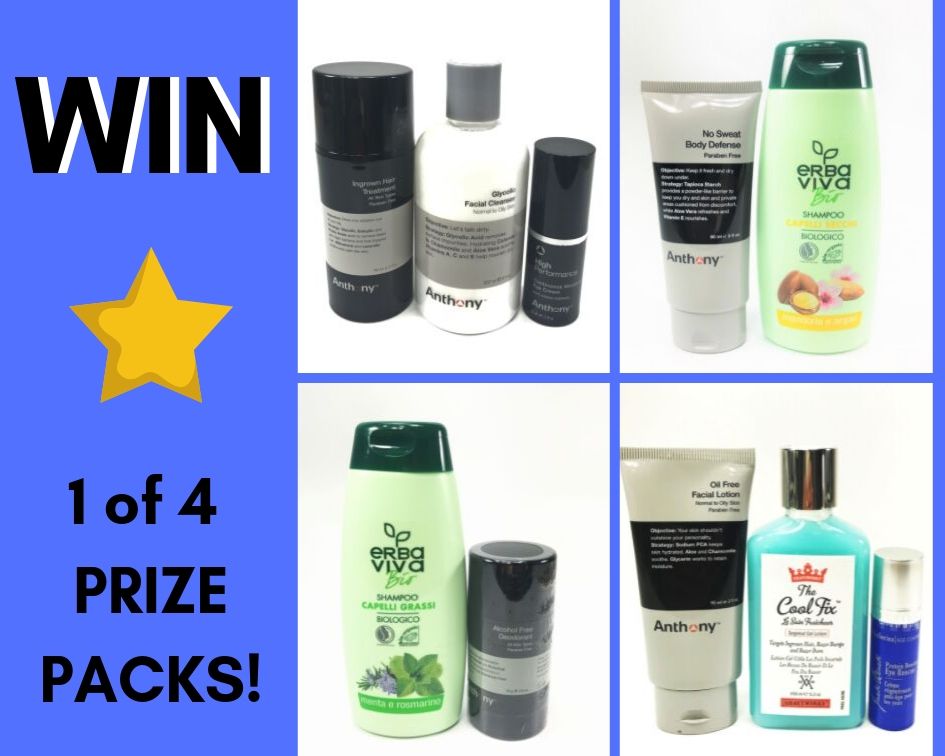 Prize 3
Erba Viva Bio Shampoo, Oily Hair, Mint & Rosemary (250 ml)
Anthony Alcohol Free Deodorant (70 g / 2.5 oz)
Prize 4
Anthony Oil Free Facial Lotion (90 ml / 3 fl. oz)
Anthony Shaveworks Cool Fix Aftershave (156 ml / 5.3 oz)
Jack Black Protein Booster Eye Rescue (15 ml / 0.5 fl. oz)
Contest begins today and ends August 26th.
Good luck to all!