Farmacia Santissima Annunziata is one of Italy's oldest brands, dating back to 1561. Originally, specializing in apothecary, the brand slowly expanded to skin and grooming products, and a home collection.
Fendrihan is excited to announce that the Farmacia Santissima Annunziata Arti Maggiori Room Fragrance collection, featuring pot pourri and home fragrances, is now available. The highly anticipated Room Fragrance features pot pourri and home fragrances from the luxury Italian brand. The collection honours the seven major guilds, institutions that organized and controlled the city's economic system through arts and trade, of medieval Florence.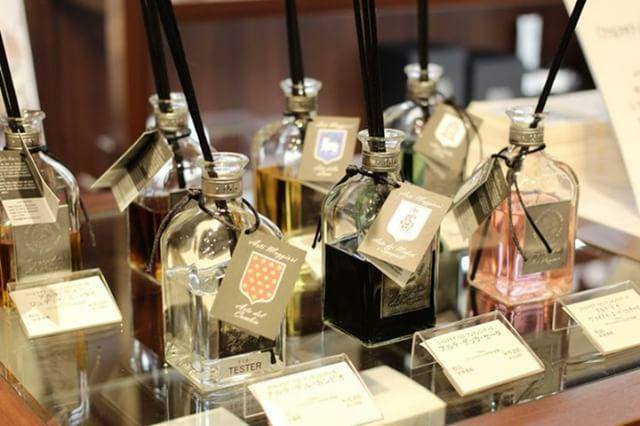 Take a closer look at each of the seven fragrances and learn the history of each guild that inspired them.
Arte dei Mercatanti (Cloth Merchants) – The first of the seven guilds, established in 1182. Evoking scents of far-off places, like exotic spots found in Europe and North Africa where early merchants would trade their pieces. Recommended for hallways and living rooms.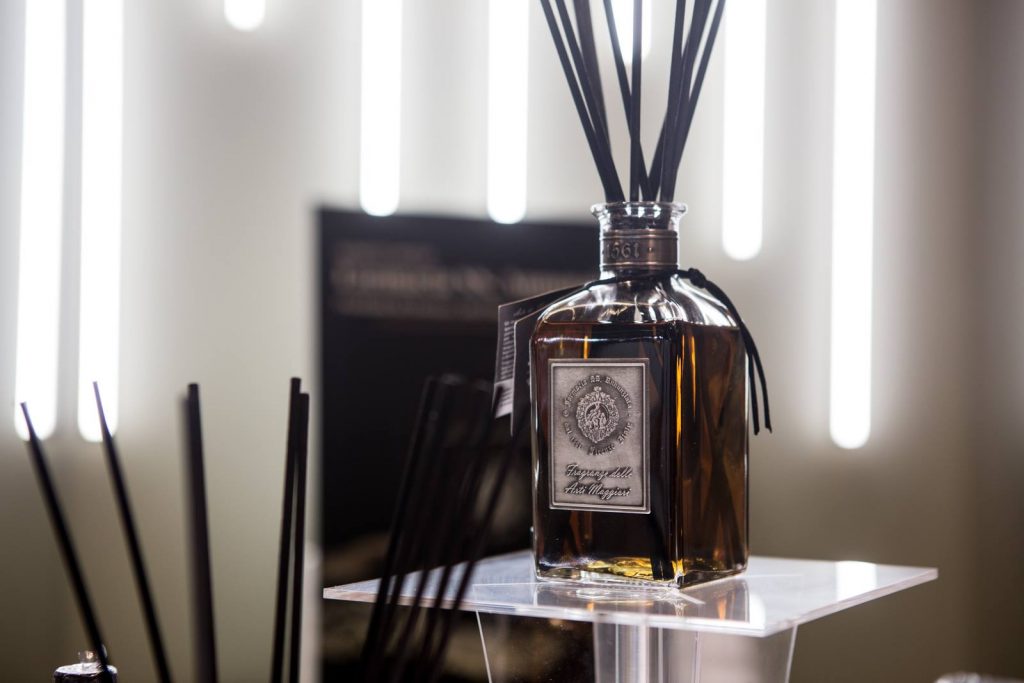 Scent Profile
Top: Blackcurrant, Cloves, Geranium
Mid: Rose, Incense, Amber Woods
Base: Oud, Patchouli, Musk
Arte del Giudici e Notai (Judges, Lawyers, and Notaries) – Established in 1212, this guild was responsible for governing. Its scent is reminiscent of traditional libraries filled with classic books, important documents and a wealth of knowledge. Recommended for living rooms and dens or offices.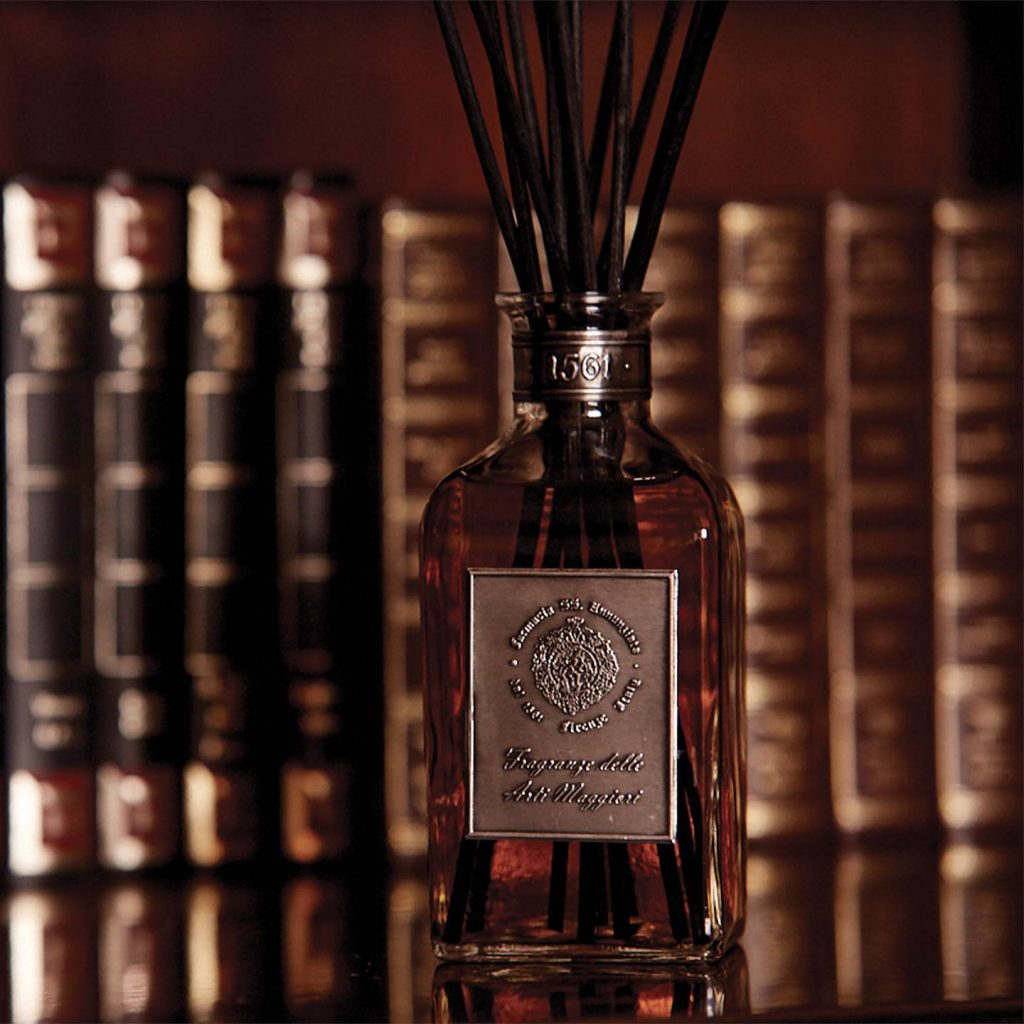 Scent Profile
Top: Bergamot, Orange, Jasmine
Mid: Rose, Patchouli, Ginger Root
Base: Cedarwood, White Musk, Cashmere Wood
Arte della Lana (Wool Merchants) – A main source of the city's wealth, this guild was founded in 1317 and became a worldwide hit, distinguished by the wool stamp on each garment produced. The warm and inviting scent brings memories of sitting fireside. Recommended for Bathrooms, hallways, and living rooms.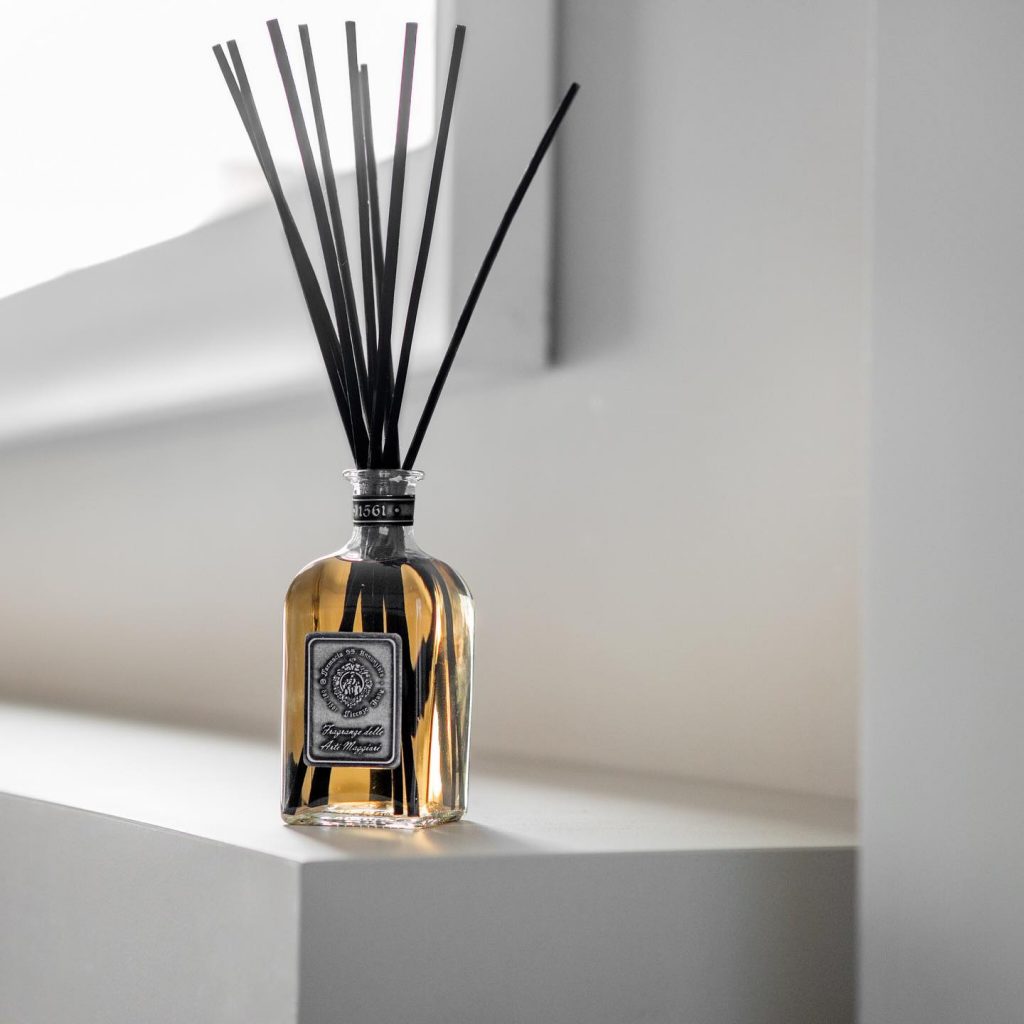 Scent Profile
Top: Sweet Orange, Peach, Star Anise
Mid: Almond, Almond Blossom
Base: Vanilla Bean, Heliotrope, White Musk, Sandalwood
Arte del Cambio (Bankers and Money Changers) – Loans and currency exchange were among the main tasks in this guild, established in 1212. Its aromatic scent will inspire great ideas. Recommended for kitchens, hallways, bathrooms and living rooms.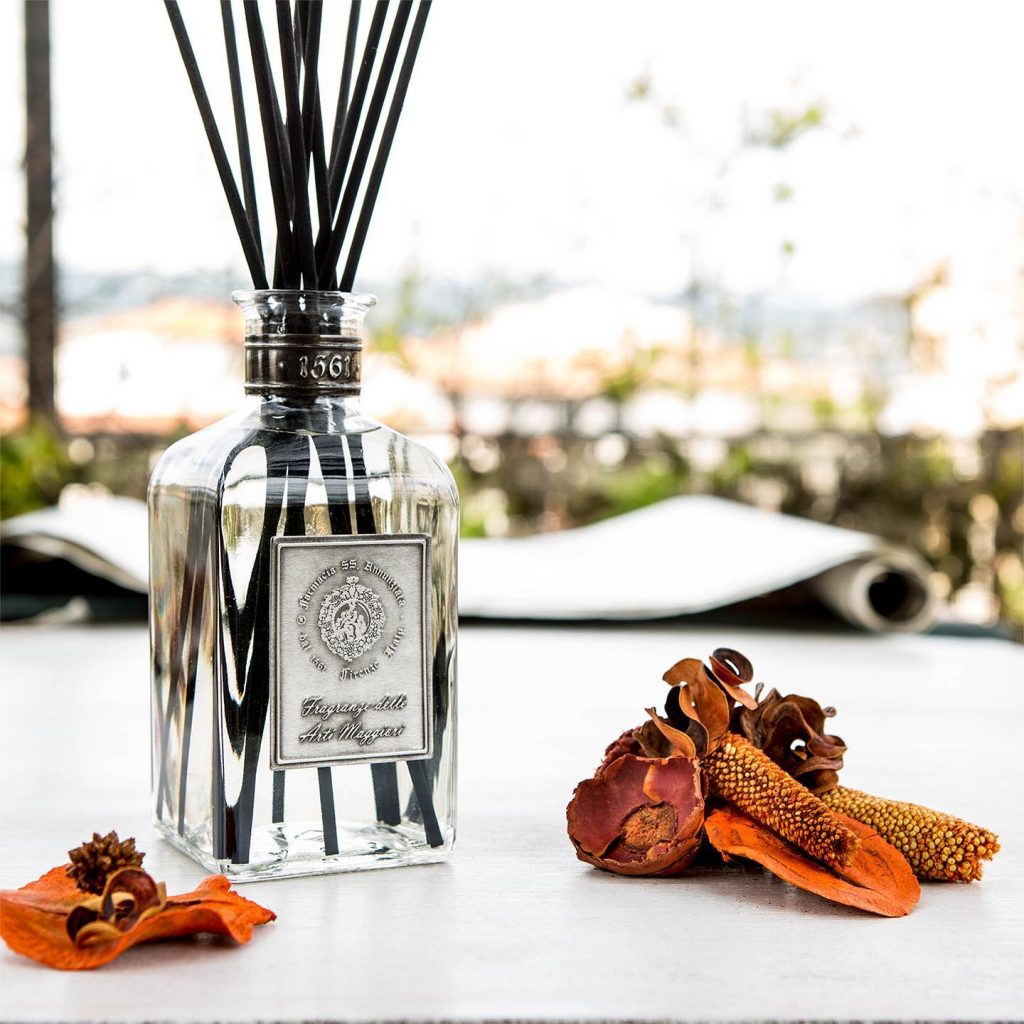 Scent Profile
Top: Lime, Tangerine, Bergamot
Mid: Basil Leaves, Liliac, Iris
Base: Thyme, Vetiver, Patchouli
Arte della Seta (Silk Weavers) – Beginning in 1248, beautiful fabrics were produced and later expanded to silk drapes, woven with rich colours. This collection is light and fresh like silk and has an aroma similar to spring green gardens and freshly cut grass. Recommended for hallways, living rooms, and bathrooms.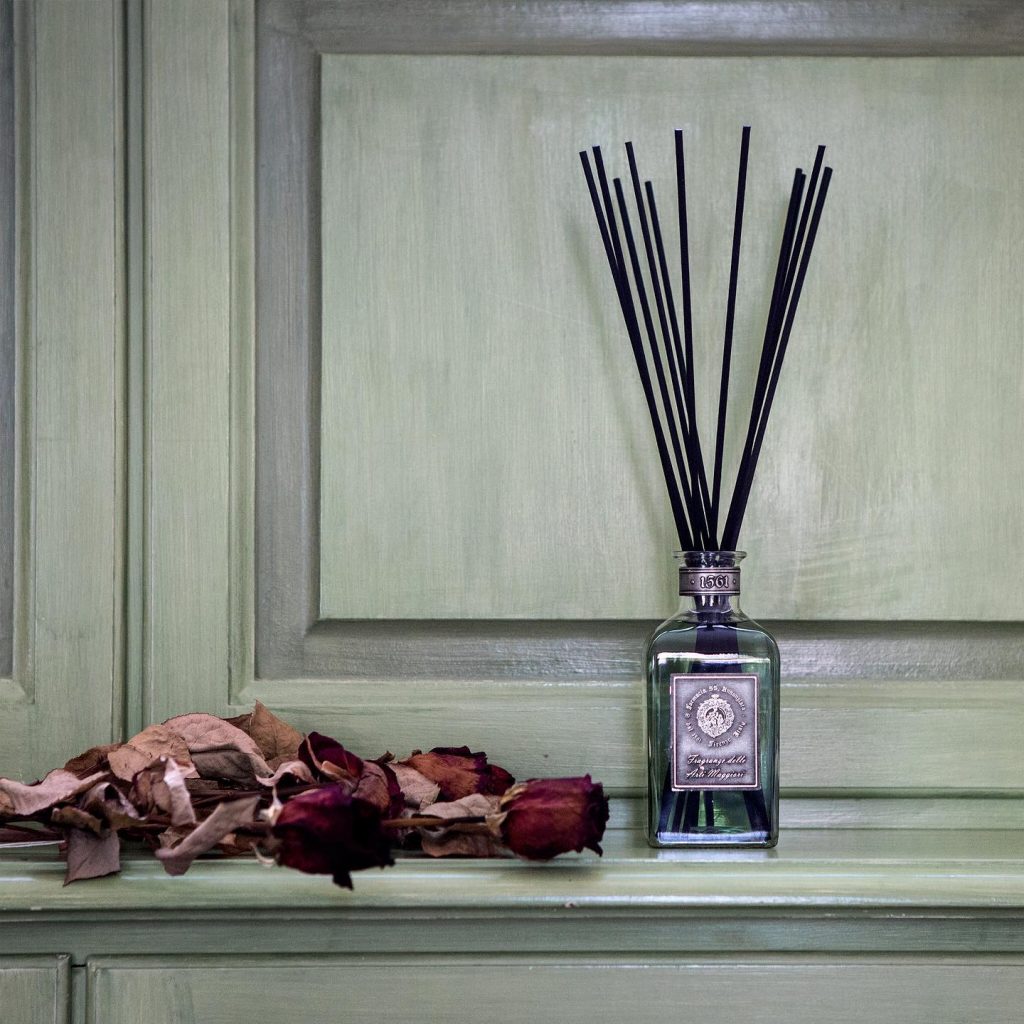 Scent Profile
Top: Raspberry, Lily, Citrus Fruit Cocktail
Mid: Rose Petals, Magnolia, Fig
Base: Lymph, Fig Leaves, Precious Woods
Arte dei Medici e Speziali (Physicians and Pharmacists) – Commencing in 1349, this group of doctors, surgeons, and pharmacists were also philosophy scholars. This fragrance will make it feel like you've stepped into an apothecary shoppe of the past with spices, flowers and natural remedies throughout the store. Recommended for hallways, office spaces and kitchen.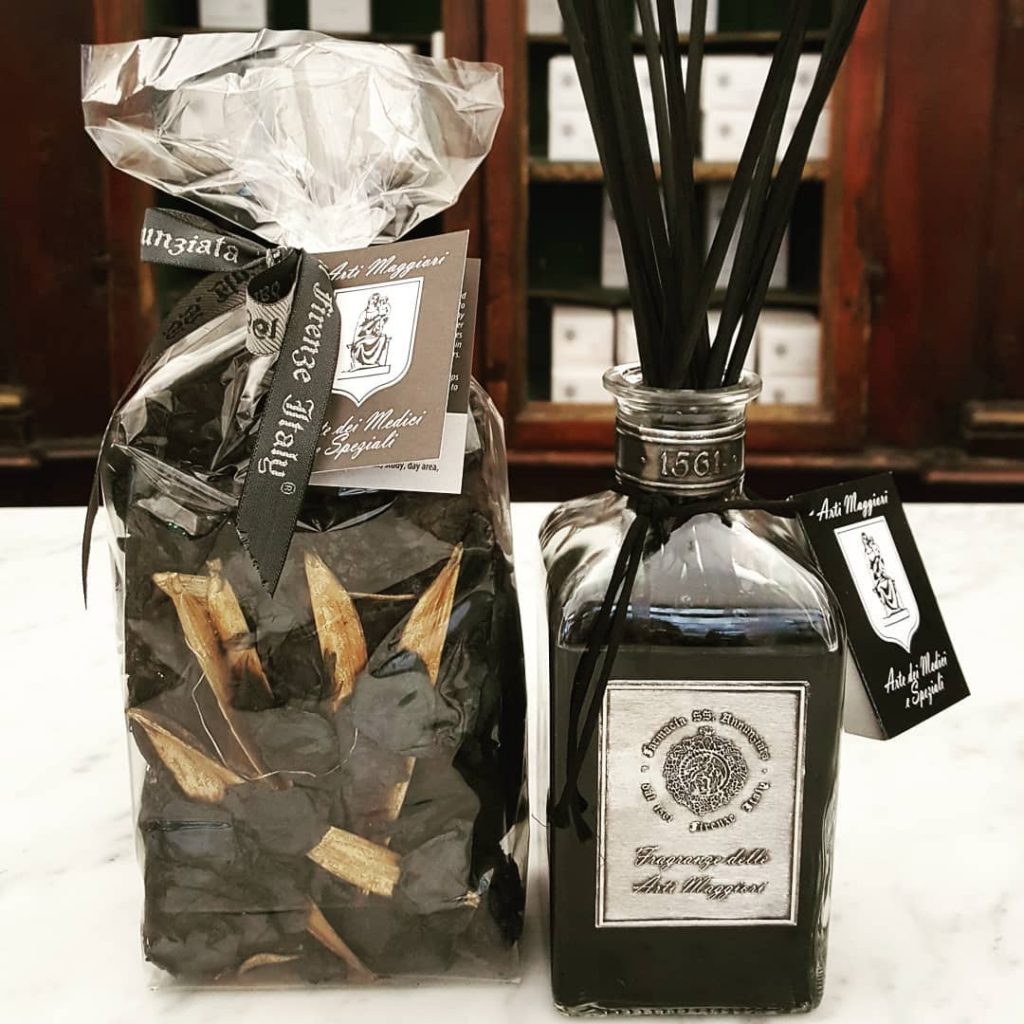 Scent Profile
Top: Pink Pepper, Bergamot, Cedar
Mid: Black Pepper Flower, Black Orchid
Base: Cedarwood, Guaiac Wood, White Musk
Arte dei Vaiai e Pellicciai (Furriers and Skinners) – Established in 1266, furriers specialized in crafting elegant and polished garments. This aroma is refined and sensual, like the materials crafted, and has the perfume of a delicate and sweet rose garden. Recommended for hallways, bedrooms, and bathrooms.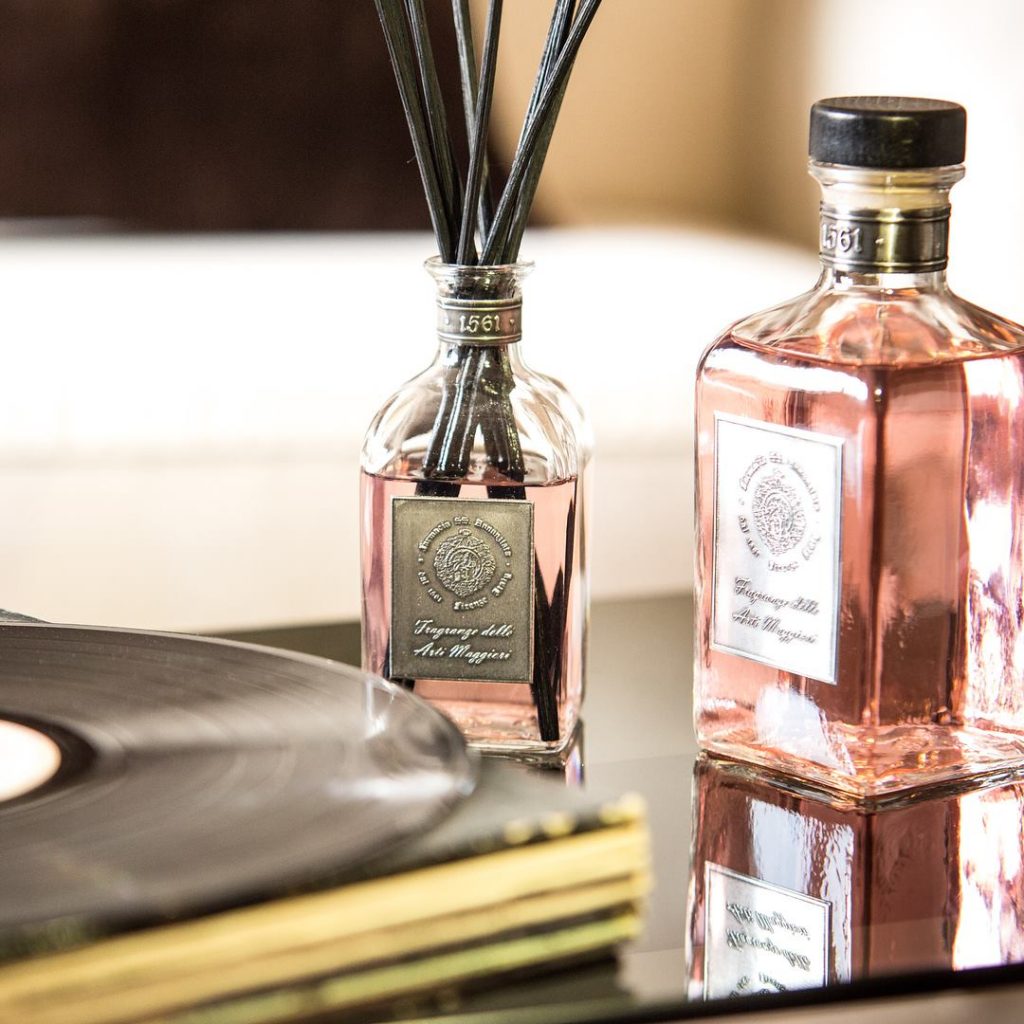 Scent Profile
Top: Tangerine, Lemon, Cardamom
Mid: Rose, Jasmine, Orange Blossom
Base: Sandalwood, Oak Moss, Cedar, White Musk
Shop the Farmacia Santissima Annunziata Room Fragrance line at Fendrihan!