Every wet shaver knows the value of a quality shaving brush, but finding the best shaving brush can be a challenge. Silvertip, synthetic, boar, or horse hair – which is the best type of shaving brush?
We'd be lying if we said we there is only one BEST type of shaving brush. While some brushes are traditionally considered to be the best, it all depends on what you're looking for in a brush.
Silvertip badger hair shaving brushes are made with the highest grade of badger hair, and often have the highest level of craftsmanship and quality. They have a higher price point but their quality is superior to any other style of brush.
Boar / Lower Grade Badger Brushes 
Boar and lower-grade badger brushes are often overlooked because they're inexpensive and can have scratchy bristles. However, that's not always a bad thing. Stiffer bristles help exfoliate skin and remove skin impurities before you shave. Their lower price point also makes them a good introduction to wet shaving.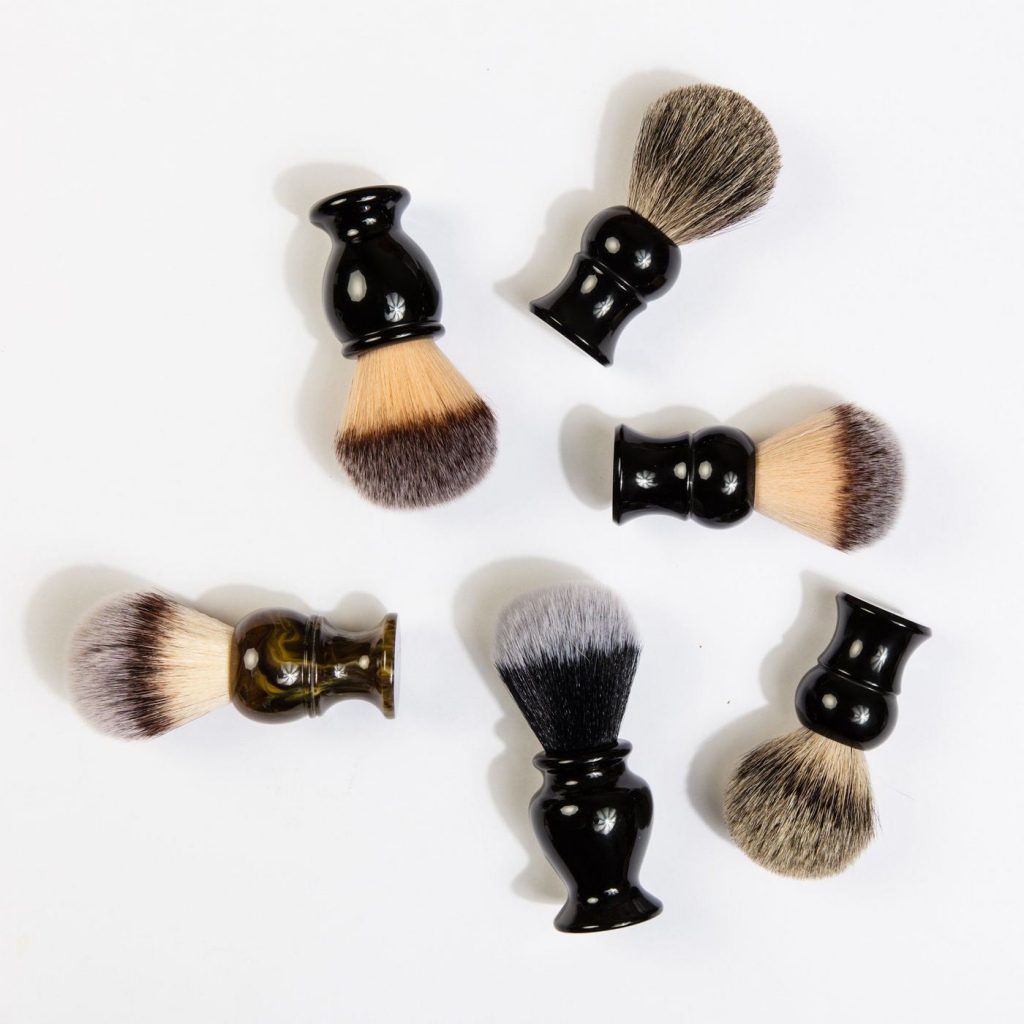 The lesser known of the natural bristle brushes, horse hair shaving brushes have gained popularity in recent years. Their bristles softness is between a boar and a badger, but tend to have a stiffer backbone. Cruelty-free, the hair comes from the horse's tail and mane.
Durable, quick-drying, and easy to use, synthetic brushes are preferred by a large number of wet shavers. As they don't require as much break-in time and are less likely to shed like softer natural hair brushes, synthetic brushes are a low maintenance solution and are ideal for travel.
The Verdict
Just because a silvertip badger hair shaving brush is, objectively the best brush, doesn't mean it's the best choice of brush for you. When deciding on a brush, the most important thing to do is to match the brush to your needs as a shaver. While a soft badger brush is clearly the more luxurious choice, it doesn't necessarily mean it's the best choice for every man.