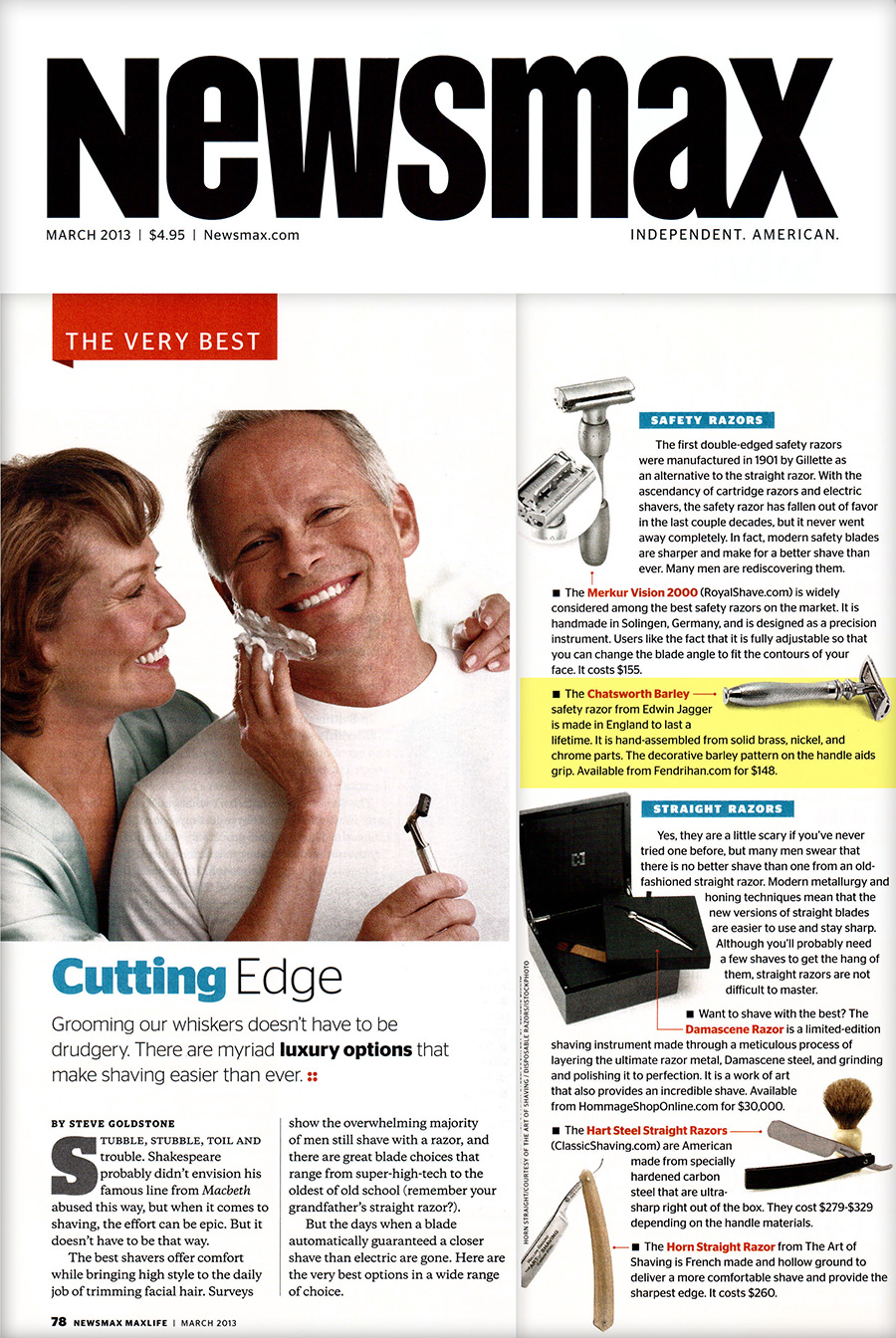 Men are rediscovering the comfort and ease of a double-edged safety razor according to Steve Goldstone, writing The Very Best column in NewsMax's March 2013 edition.
The first double-edged safety razors were manufactured in 1901 by Gillette as an alternative to the straight razor. With the ascendancy of cartridge razors and electric shavers, the safety razor has fallen out of favor in the last couple decades, but it never went away completely. In fact, modern safety blades are sharper and make for a better shave than ever.
Goldstone notes that most men still rely on a razor when completing their daily shave, and offers his recommendations of the very best among the wide variety of options available, including the following found on the Fendrihan online store:
The Chatsworth Barley safety razor from Edwin Jagger is made in England to last a lifetime. It is hand-assembled from solid brass, nickel, and chrome parts. The decorative barley pattern on the handle aids grip.
This handsome tool and dozens of others are always waiting on our virtual shelves here at Fendrihan. As was so eloquently stated by Goldstone, "Grooming our whiskers doesn't have to be drudgery. There are myriad luxury options that make shaving easier than ever."
Browse our online men's lifestyle store for the options that will make you anticipate your daily shave with joy, not dread. It is our mission to share this joy with you.
See here for the digital edition of NewsMax Magazine.