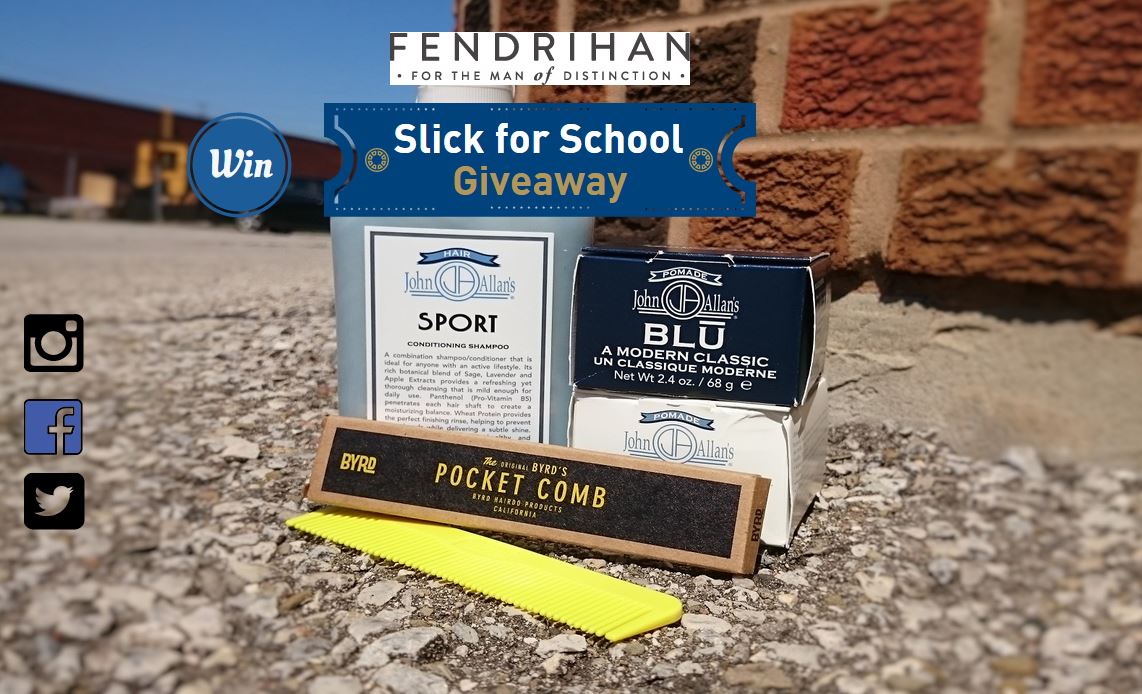 We're excited to announce Fendrihan's Slick for School in September Giveaway Contest! We want you to look your best for the new school year, so we're giving away a pretty slick set with:
Byrd Pocket Comb
John Allan's Blu Classic Hair Pomade
John Allan's Matte Hair Pomade
John Allan's Sport Conditioning Shampoo
It's a complete package with everything you need to keep your hair looking slick, styled, and so cool for the fall.
To enter the giveaway, all you have to do is post a photo on Twitter, Instagram or Facebook of your grooming routine. It can be stropping your razor, styling your hair, or showing off your shave-of-the-day. Be creative! Use the hashtag #fendrihan and you're automatically entered to win. Contest ends Wednesday, September 9 at 11:59 PM ETD. 
That's all it takes!
For full contest rules, see here.