Over the last few years, solid cologne has risen in popularity. With more customers requesting it, we're giving you a basic overview of its formulation and advantages.
Solid Cologne vs Liquid Cologne
Solid cologne has been around for centuries. In its original form, solid cologne was first used by Ancient Egyptians. Now a mainstream product, solid cologne has become a staple in the male grooming industry. The largest, and most obvious, difference between solid cologne and a traditional liquid cologne is of course its state. Wax-based, solid cologne doesn't come in liquid form and does not contain alcohol or water. Instead, it's enriched with oils and has the same consistency as other wax-based products like hair balm or lip balm. Solid cologne typically has a light neutral colour but might have some colour depending on the oils used.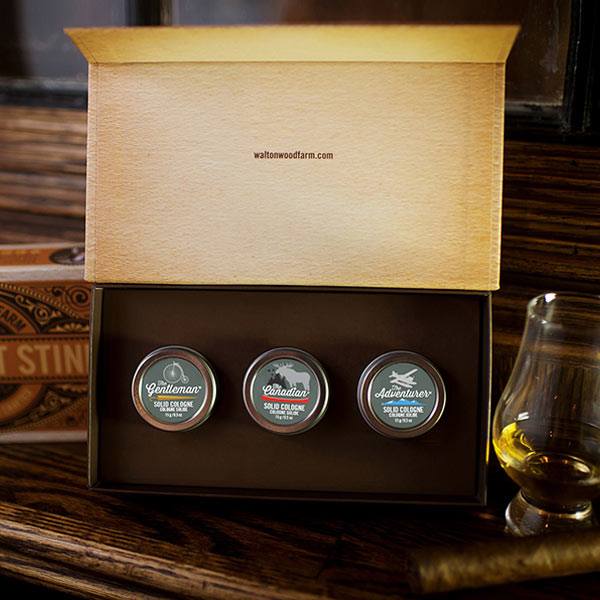 Advantages
So why try solid cologne? We've listed some advantages below.
Suitable for sensitive skin. Alcohol-free, solid cologne is made from natural ingredients, like beeswax and essential oils, making it ideal for those who are prone to irritation or who suffer from sensitive skin. Its natural composition also helps moisturize skin, leaving it soft throughout the day.
Ideal for travel. Compact and lightweight, solid cologne travels extremely well and it conveniently fits in overnight bags, briefcases, carry-ons, or backpacks. Carry it with you to the office, gym, or on an airplane for easy application.
Long-lasting. Without the alcohol content of liquid cologne, solid cologne won't evaporate, extending its longevity.
Easy application. Discreetly apply solid cologne to your neck or wrists without leaving a lingering scent behind.
Affordable. A huge advantage of solid cologne is its affordability. Costing less than spray bottles, solid cologne is an effective grooming product that won't break the bank.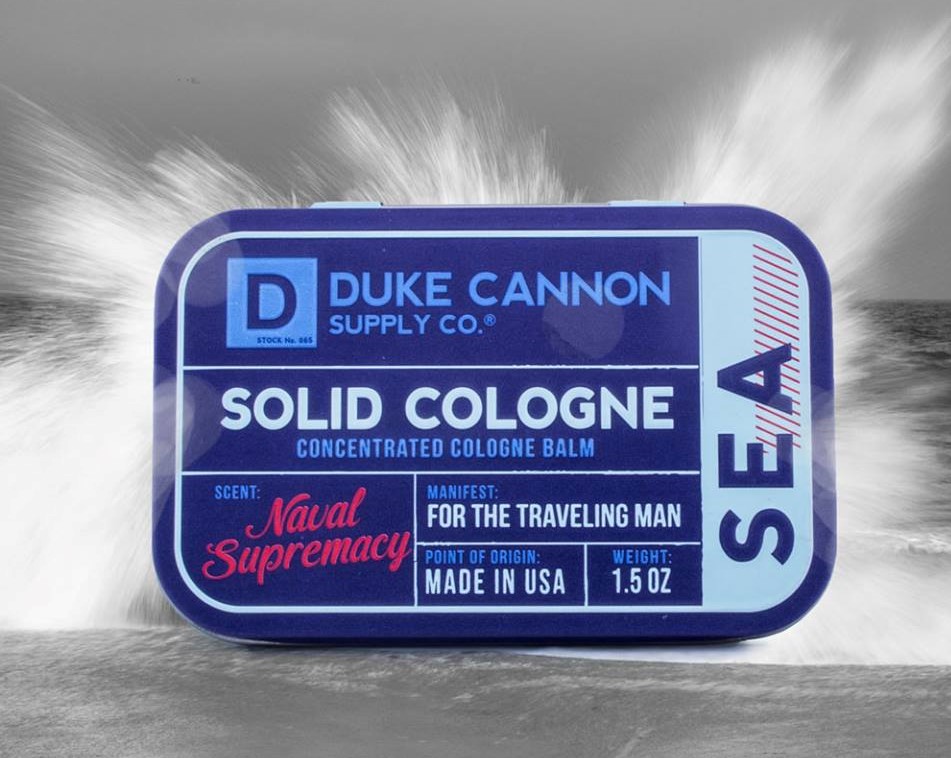 Available Brands
More and more brands are offering solid colognes. We've broken down the solid colognes you'll find at Fendrihan.
BRAND
FRAGRANCES OFFERED
INGREDIENTS
PRICE
Solid Cologne for the Gentleman


- Alexander
- Magnus
- Xavier
- Felix
- Kahn
- Quentin
Beeswax, shea butter, jojoba oil, fragrance.
$26.95
Duke Cannon


- Bourbon
- Sea
Sunflower oil, beeswax, fragrance, coconut oil, tocopherols, rosemary extract, calendula extract.
$32.95
Walton Wood Farm


- Adventurer
- Beast
- Gentleman
Soy wax, shea butter, hemp seed oil, grape seed oil, avocado oil, beeswax, jojoba seed oil, castor oil, Vitamin E, fragrance
$35.95
*ingredients may differ according to scent
You won't have to worry about scent either. You'll be able to find a solid cologne with all your favourite scents profiles from warm and spicy to citrus and woody, ensuring there's a scent for everyone.