Choosing a shaving brush is no easy feat. Bristle type, handle style, and knot size are all factors to consider when choosing a shaving brush. To help make your decision a little easier, we've listed the 10 best-selling Fendrihan shaving brushes.

10. Fendrihan Black and White Synthetic Shaving Brush, Two-Tone Acrylic Handle
The first of many synthetic models on our best-selling list, this unique piece requires very little break-in time and has soft, bristles with frosted tips. Its two-tone handle is mostly transparent with the Fendrihan name stamped underneath the handle.
9. Fendrihan White Boar Bristle Shaving Brush, Black Handle
For those that prefer firmer bristles with a bit of coarseness, this boar bristle shaving brush is ideal. With its thick knot and hourglass handle, it makes it easy to whip up a favourable lather while exfoliating skin.
8. Fendrihan Synthetic Shaving Brush, Resin Handle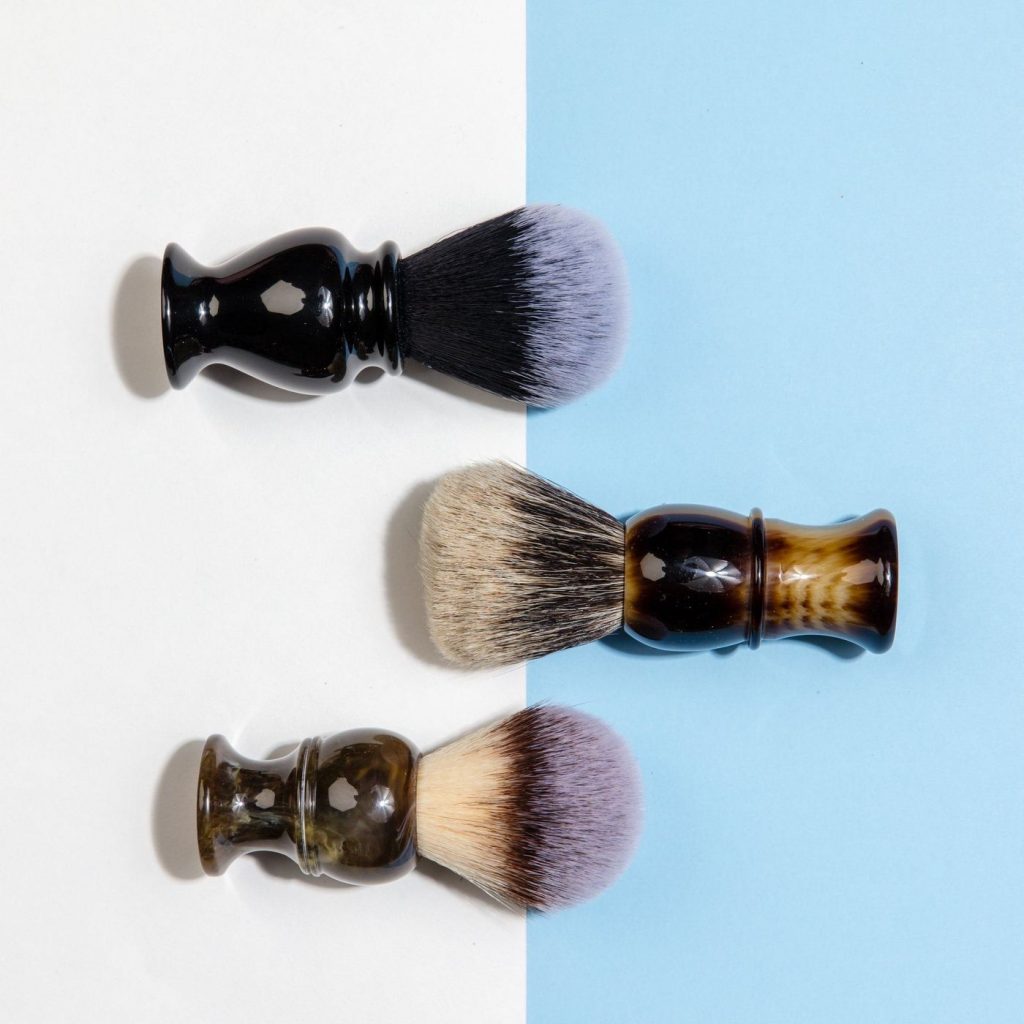 With a similar handle design to the Fendrihan 2-Band Silvertip Badger, this synthetic model is the next best thing with its silvertip-like bristles. Mimicking the look and feel of a traditional silvertip brush, this version performs exceptionally well and has the added benefit of being fast-drying.
7. Fendrihan 2-Band Silvertip Badger Shaving Brush, Black Handle
A thick bulb of silvertip bristles packs this 2-band model. White and black, firm and dense bristles sit atop a comfortable handle making it easy to create a generous lather.
RELATED: Choosing Your First Shaving Brush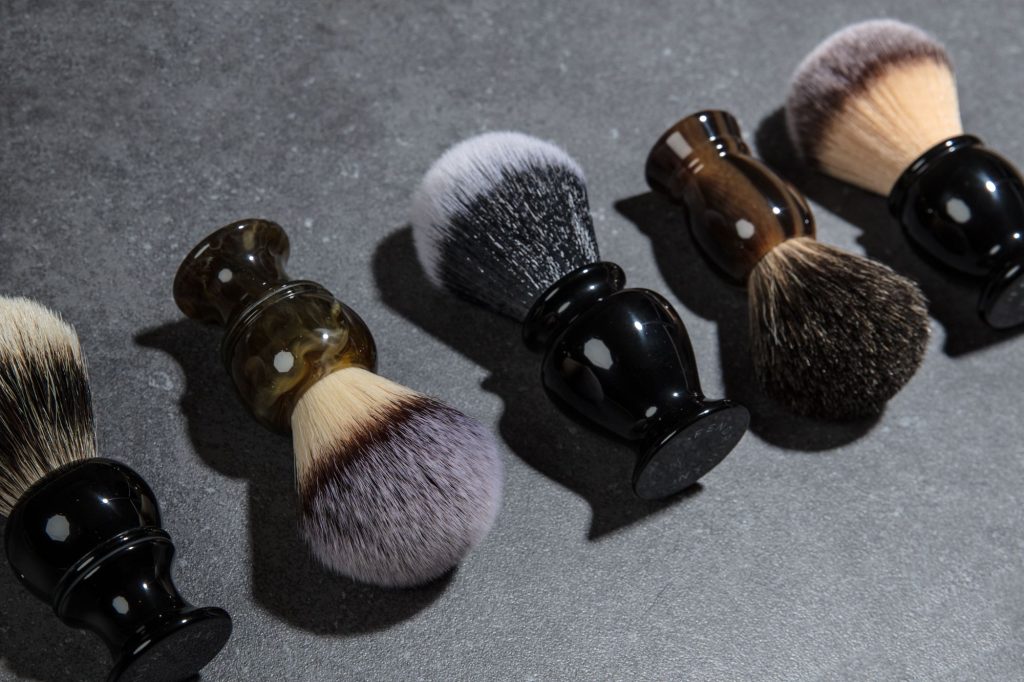 6. Fendrihan Black Synthetic Shaving Brush
With its understated elegance, this synthetic bristle brush has a subtle silver rim around the knot. Soft, durable, and ideal for animal lovers, the handle is finished with the Fendrihan logo on front.
5. Fendrihan Best Badger Shaving Brush, Black Handle
A long-time customer favourite, this Best Badger brush has softer bristles than pure badger brushes. While its knot is not overly larger, its high water retention results in superior performance.
RELATED: Badger Brush Basics – Cleaning Your Brush
4. Fendrihan Black and White Synthetic Shaving Brush, Resin Handle
The fourth synthetic model to make the top ten list, this brush is loved for its frosted tips and elegant style. Fast-drying, straightforward, and simple, it is loved by new and experienced shavers.
3. Fendrihan Classic Silvertip Shaving Brush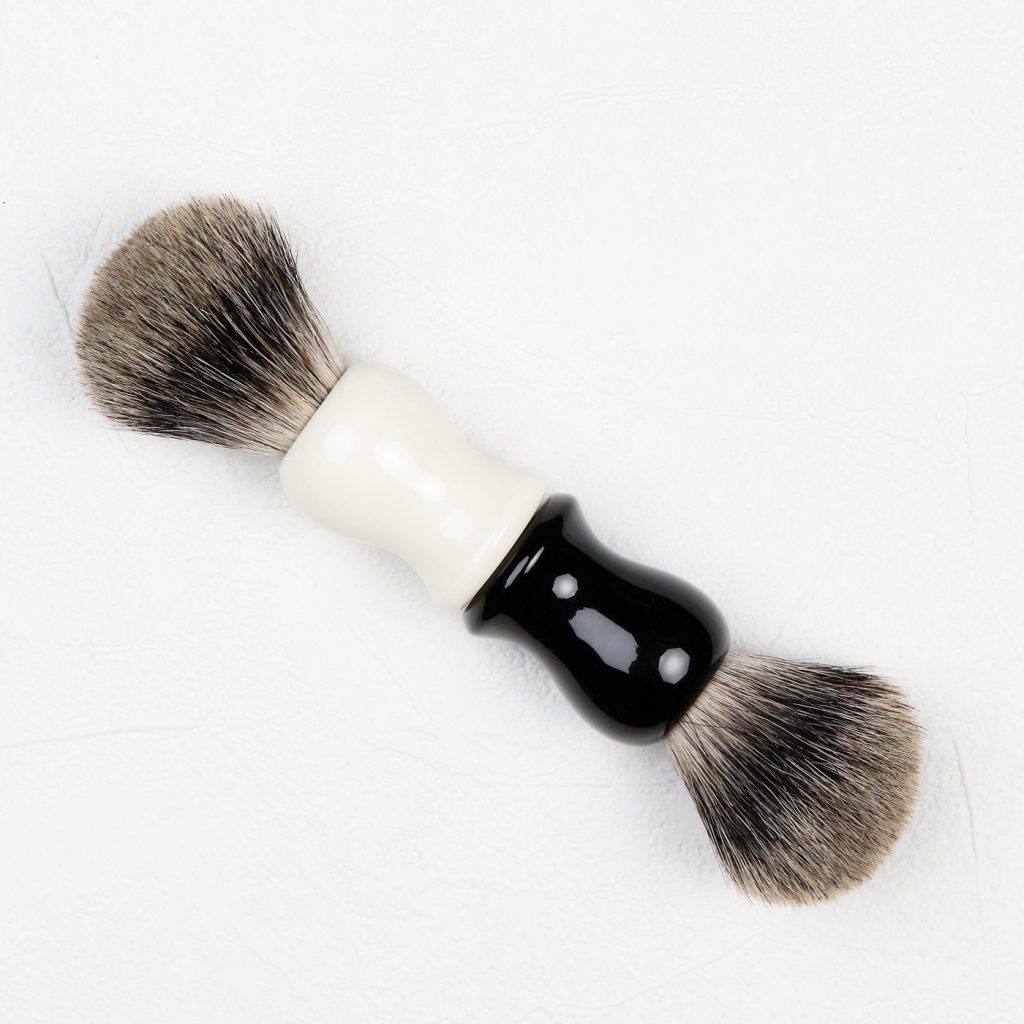 Proving that silvertip is not always the best choice for all, our Classic Silvertip model comes in at number three. Extremely soft bristles with high water retention are gentle on skin and are ideal for achieving a luscious lather.
2. Fendrihan Classic Pure Grey Badger Shaving Brush
This classic model is widely popular for its performance, style, and price. As a badger brush, its bristles have a bit of stiffness to them and easily help generate a rich lather. Choose from its 4 handle colours to match your other shaving products.
RELATED: Natural vs. Synthetic Shaving Brushes
1. Fendrihan Pure Badger Shaving Brush with Stand, Black Handle
Our best-selling brush and stand combination, this pure badger brush has medium to soft bristles and gently exfoliates when lathering skin. Also available with a tortoise handle and stand, it makes a great gift for yourself or a friend.